Here you will find our review of 4 manufacturers offering modular extension services in different areas of Australia. Modular technologies are a great solution to building a home extension thanks to the centralization of the works in a factory-like environment. Since most of the construction works take place off-site, the construction process gets highly simplified, reducing the perks associated with traditional renovations and extensions.
The benefits of building a home extension with modular construction:
Faster delivery
Lower construction cost
Minimal disruption during the construction process
Environmentally friendly
Each one of the manufacturers listed below can customize your modular extension with a high-quality project. Look for a company that offers service in your area and see if their philosophy matches your expectations.


Where do they deliver
What makes them special
Prominda Homes
Based in Wagga Wagga, NSW. They have delivered throughout New South Wales
They specialize in off-grid rural areas. Offering designs that are energy efficient as well as protected against bushfires.
ArchiBloxOffering service in Victoria, New South Wales and Southern QueenslandThey focus in sustainable and healthy customized modular extensions.
Modscape
Manufacturing facility based in Brooklyn, Victoria. 
Their designs are thought to reduce their environmental impact and energy demand of the building.
Nexus Homes Group
Based in Cockburn Central, Perth. They offer service throughout Perth Metropolitan area.
They offer personalized designs and pay special attention to grant a premium customer service.
Prominda Homes
"We can provide architectural input to help maximize functionality and energy efficiency".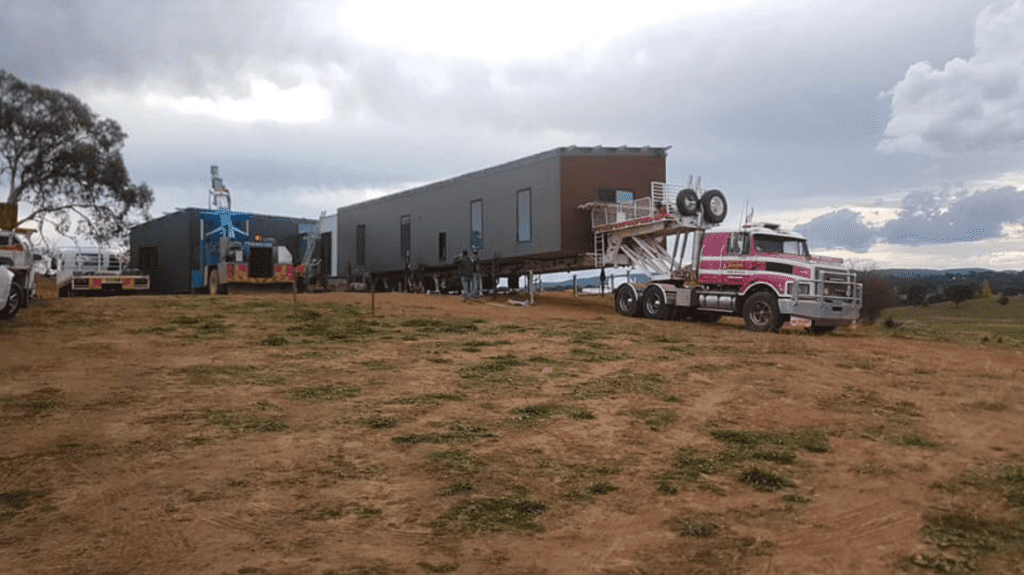 Prominda is a modular home manufacturer that can build a modular extension to your existing house as long as your property is accessible by a big-sized truck and crane. Their modules are designed as flexible units that can be easily arranged to fit any style and site. Their team includes architects and engineers who will offer advice on the different options available according to your property.
Every module is tailor-made to offer a unique design suiting your lifestyle, site and budget. Prominda is highly experienced in rural settings and offers a construction of outstanding quality that is built to maximize functionality and energy efficiency. Moreover, many of their modular constructions are suitable for bushfire-prone areas. 
Learn more: https://prominda.com.au/faq
ArchiBlox
"Smart prefab designs specially integrated to fit your existing home".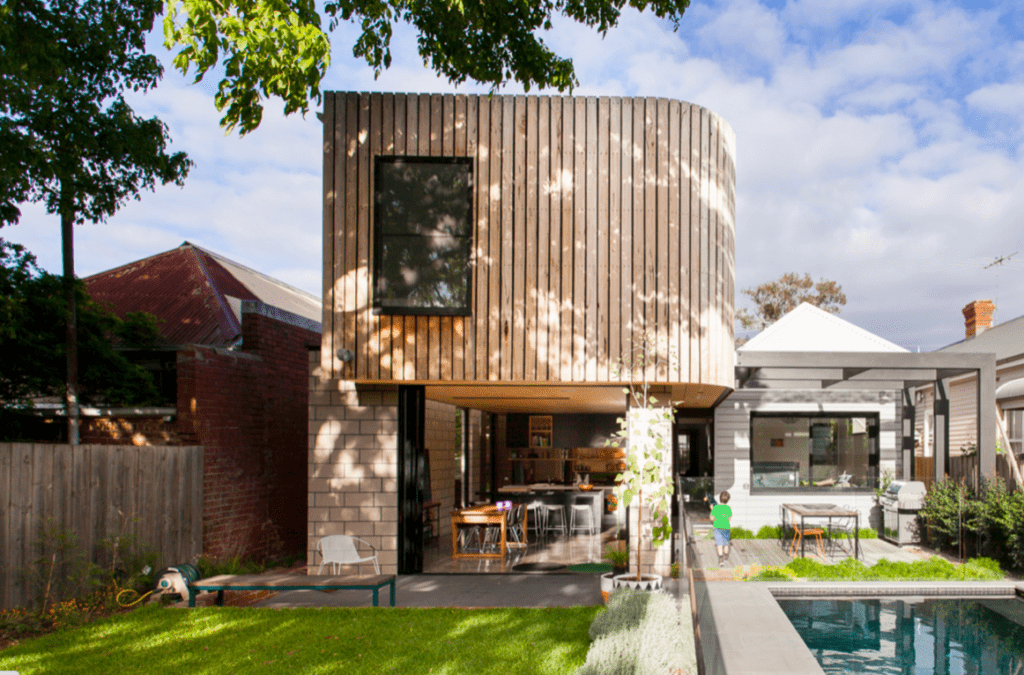 The ArchiBlox Group is a modular home company offering modular extensions. Their extensions are completely personalized to fit your specific design preferences as well as to properly connect to the existing dwelling. Though what makes this company stand out is its mindful approach: each one of its designs is built to be in harmony with its surroundings. 
Sustainability is one of their main pillars of design, and each one of their modules is made consciously with this purpose in mind. Though beyond protecting their environment, their interiors are thought of as natural ecosystems that as they say, help their clients "reach their maximum potential in health and home".
Learn more: https://www.archiblox.com.au/custom-projects/modular-extensions/
Modscape.
"At Modscape, we believe in the power of modular construction to enable better design, better building and better environments".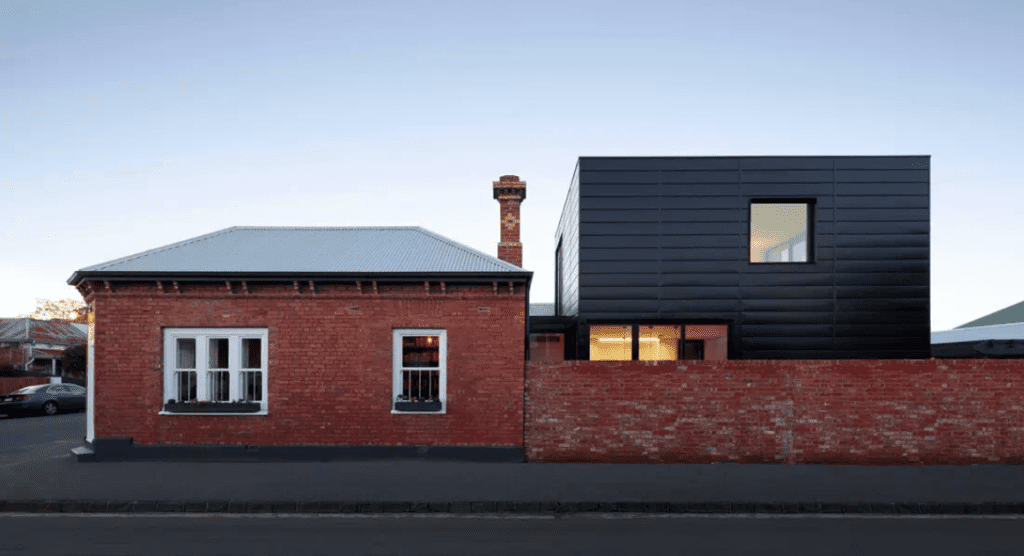 Modscape is a modular home company mainly focused on new builds, though they have designed some modular extensions. They understand modular design as a modern construction method that enables them to build improved environments that are innovative, sustainable and of higher quality.
All their designs are thought out to reduce their environmental impact and apply several passive design strategies to minimize the energy demand of the building. Moreover, the construction materials are purposely selected to enhance sustainability, being recyclable, locally sourced and of high quality to ensure longevity.
Learn more:  https://www.modscape.com.au/homes/brunswick/
Nexus Homes Group
"At Modscape, we believe in the power of modular construction to enable better design, better building and better environments".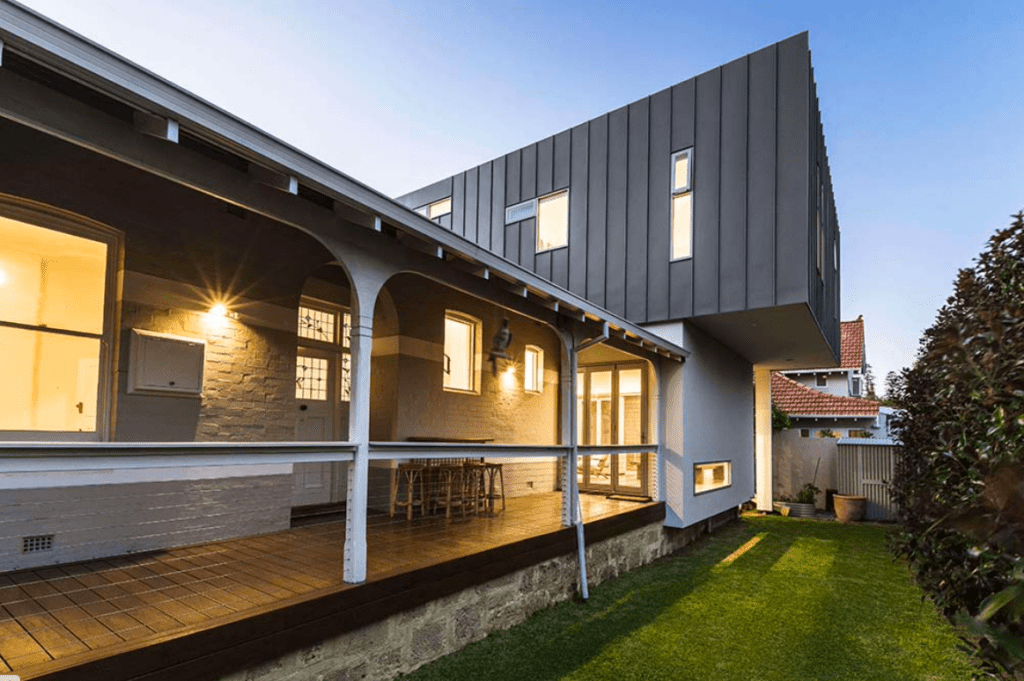 Nexus Homes Group is a company with extensive experience in home renovations and additions that offers modular extensions. They can add a second story to your existing house in just a few weeks. From design to construction, Nexus' team will work with you to create an innovative and functional space fully customized to suit your needs. 
The main goal of this company is to offer premium customer service. They want to ensure that the projects they build are exactly what the client wants. So they take the time to listen and to get to know your expectations and budget. Organized communication throughout the building process is their key to deliver a modular extension that is of satisfaction for the client.
Learn more:  https://www.nexushomesgroup.com.au/modular-homes/