In the heart of the construction industry, Avalon Building Systems shines as a symbol of innovation. Based in Massachusetts, they lead the U.S. modular home scene. They're committed to excellence with a team of up to 49 pros and revenues ranging from $1M to $4.9M. From Vermont's beauty to New York's buzz, Avalon's modular buildings make a mark. Offering diverse floor plans and a Turn-Key service, they redefine modern living.
The Top 10 Modular Home Manufacturers in the US:
Avalon Building Systems holds the top spot among U.S. manufacturers solely focused on modular homes, with up to 49 employees and an annual revenue ranging from $1 million to $4.9 million [1]. Operating from Massachusetts, they construct both residential and commercial modular buildings across multiple states in the Northeast [3]. Offering a diverse range of nine modular home floor plans and a convenient Turn-Key service, they specialize in pre-designed modular homes while also catering to custom designs.
In comparison, other players like Commodore Homes surpass Avalon Building Systems, according to the ranking of top modular home manufacturers in the U.S. by the Thomas Register of American Manufacturers [1]. However, when considering only companies whose revenue comes solely from modular home construction, Avalon Building Systems claims the lead [2]. Excluding this criterion, Commodore Homes is the largest manufacturer of modular and manufactured homes.
1. Commodore Homes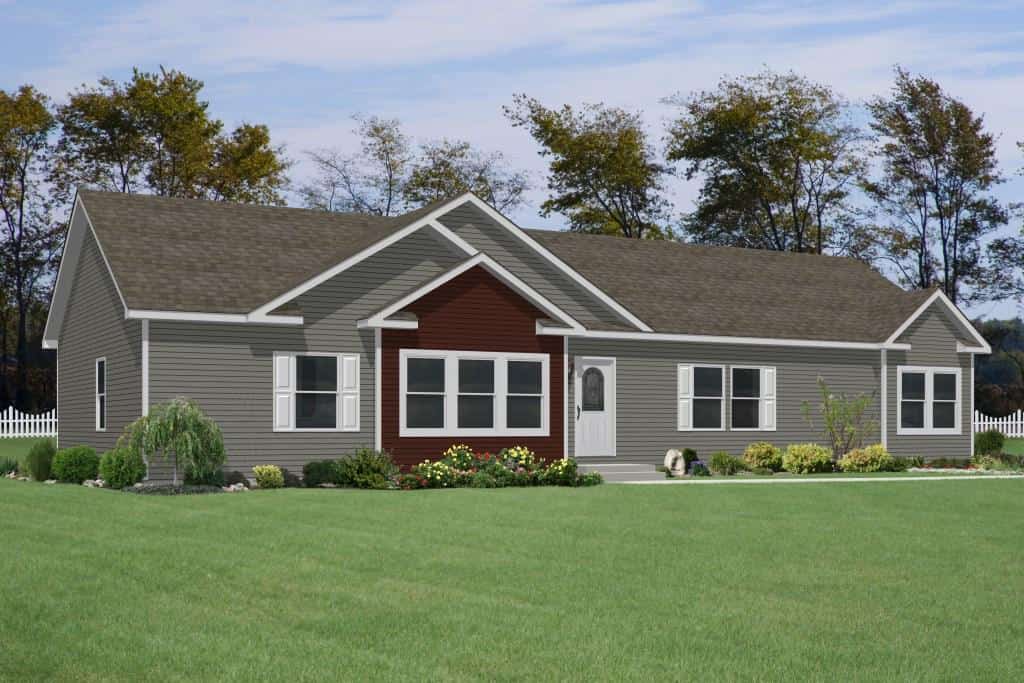 Commodore Homes LLC has been building manufactured and modular homes, in the United States for over 70 years. They have expertise in creating homes tailored to meet the needs and characteristics of regions. To ensure an experience, their network of builders and retailers offers support during sales and ongoing assistance after the sale. Additionally, they have dedicated service teams and skilled technicians to guarantee customer satisfaction.
Builder of manufactured and modular housing in the US since 1952.
A network of independent builders and retailers provides support during and after the sales process.
Serves customers in 24 states across the Northeast, Midwest, and Mid-Atlantic regions.
10-year limited structural warranty on their modular homes.
2. Palm Harbor Homes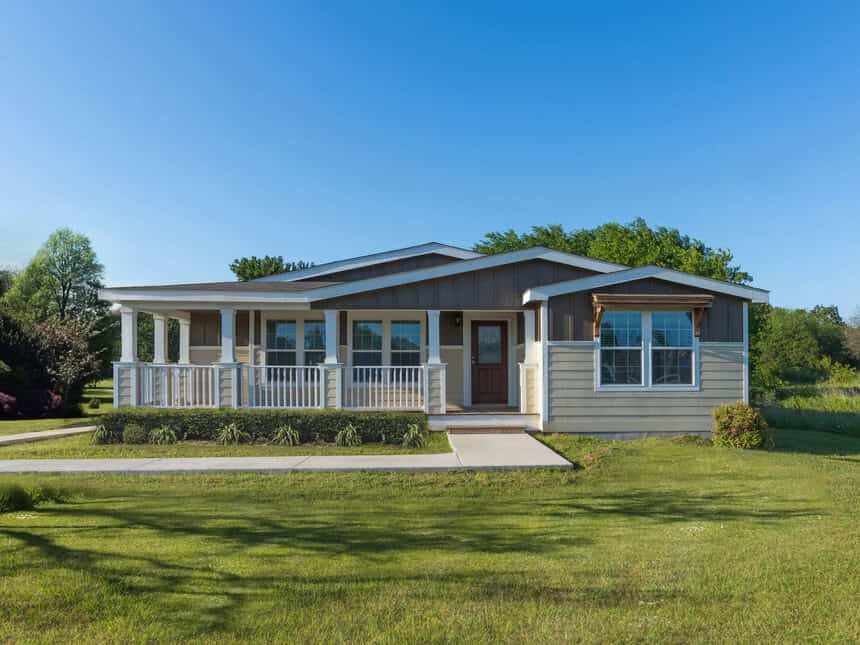 Palm Harbor Homes has pioneered designing, constructing, and marketing manufactured and modular homes for nearly 50 years. Committed to exceeding customer expectations, they offer a range of beautiful and affordable homes, focusing on customer satisfaction and lasting quality. As part of the Cavco family of companies, Palm Harbor Homes provides a convenient one-stop shopping experience for new homes, insurance, and financing at their model centers. With a dedicated emphasis on customer and associate satisfaction, they have solidified their position as a leader in the industry. Their unique construction process ensures substantial, durable, and energy-efficient homes that customers can be proud to own.
Convenient one-stop shopping for new homes, insurance, and financing
Committed to exceeding customer expectations through innovative design and construction
Focused on providing a lifetime of enjoyment with well-built, energy-efficient homes
Offers a range of customization options and green construction choices for environmentally conscious homeowners.
3. Jacobsen Homes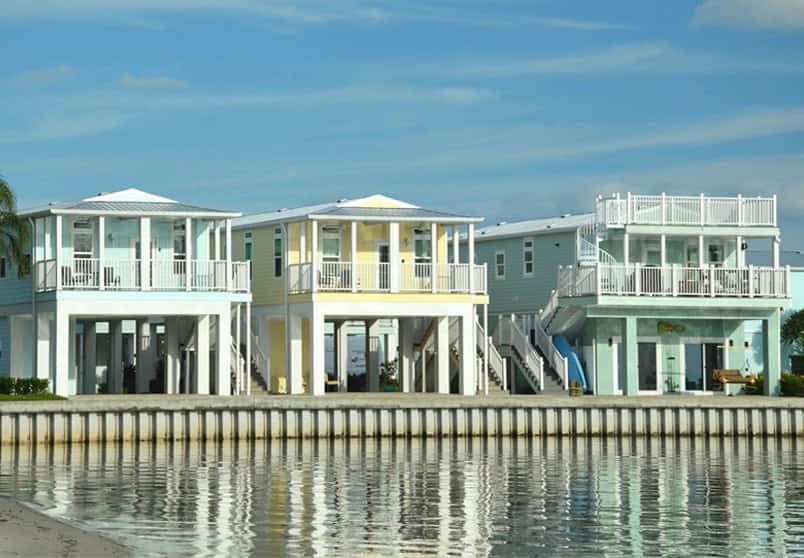 Founded in 1959, Jacobsen Homes has been a prominent player in the Florida manufactured housing market. Renowned for their expertly designed and crafted homes, Jacobsen Homes is dedicated to using the finest products and materials, ensuring top-notch quality and customer satisfaction. Offering customized homes built with a personal touch, they pride themselves on incorporating cutting-edge technology and green building practices, making them an innovative leader in the industry. 
A legacy of three generations of Jacobsens delivering quality and integrity
Industry-leading technology utilizing Auto-CAD for precise designs and detailed construction
A green builder committed to reducing waste and conserving energy throughout the building process
A strong emphasis on quality, reflected in their dedicated and long-serving team
Impeccable construction featuring superior materials, reinforced structures, and high-end insulation.
4. Apex Homes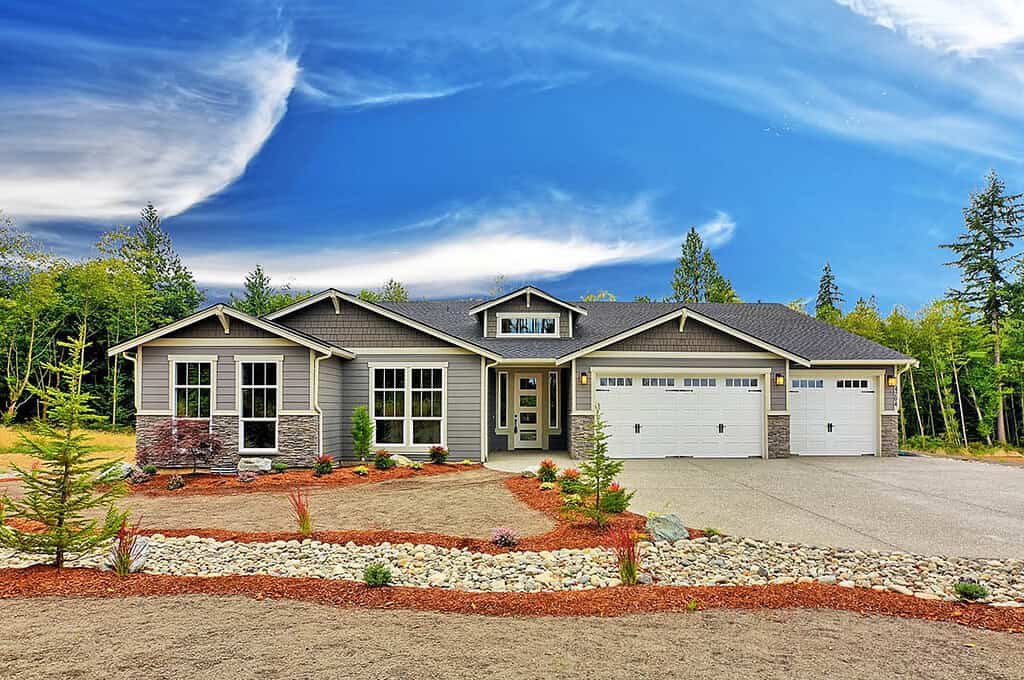 Apex Homes is at the forefront of crafting stunning, functional, and high-quality homes in the picturesque landscape of the Pacific Northwest. With an unwavering commitment to ensuring client satisfaction, Mark Cumming, the founder and owner, brings decades of expertise and a deep-rooted passion for construction to each project. Driven by a philosophy that places value, excellence, and enjoyment at its core, Apex Homes aims to make the home-building journey an enjoyable and stress-free experience for every client.  
Commitment to personalized and client-centered home-building experiences.
An extensive network of valuable contacts, from financial institutions to interior designers, ensures comprehensive support throughout the building process.
Passion for delivering superior quality homes that reflect the unique beauty of the Pacific Northwest.
Emphasis on creating a fun and stress-free environment during the home-building journey.
5. Sunshine Homes

Sunshine Homes has been building quality homes across the United States for over five decades, focusing on delivering expertly constructed homes that combine stylish design and exceptional value. With a dedicated team, many of whom have been with the company since its inception, Sunshine Homes fosters a family-like environment dedicated to excellence and customer care.
Their commitment to excellence extends to their Service Team, where investments in technology, resources, and a high-quality workforce ensure the delivery of the highest quality customer service in the manufactured housing industry.
Over 50 years of experience in the industry, building quality homes and dreams since 1971.
Sold over 100,000 homes across 16 states in the U.S.
Commitment to putting quality first and helping clients achieve their dream of homeownership.
Dedicated to providing employees with a wholesome and rewarding job in a positive, team-oriented environment.
6. Clayton Homes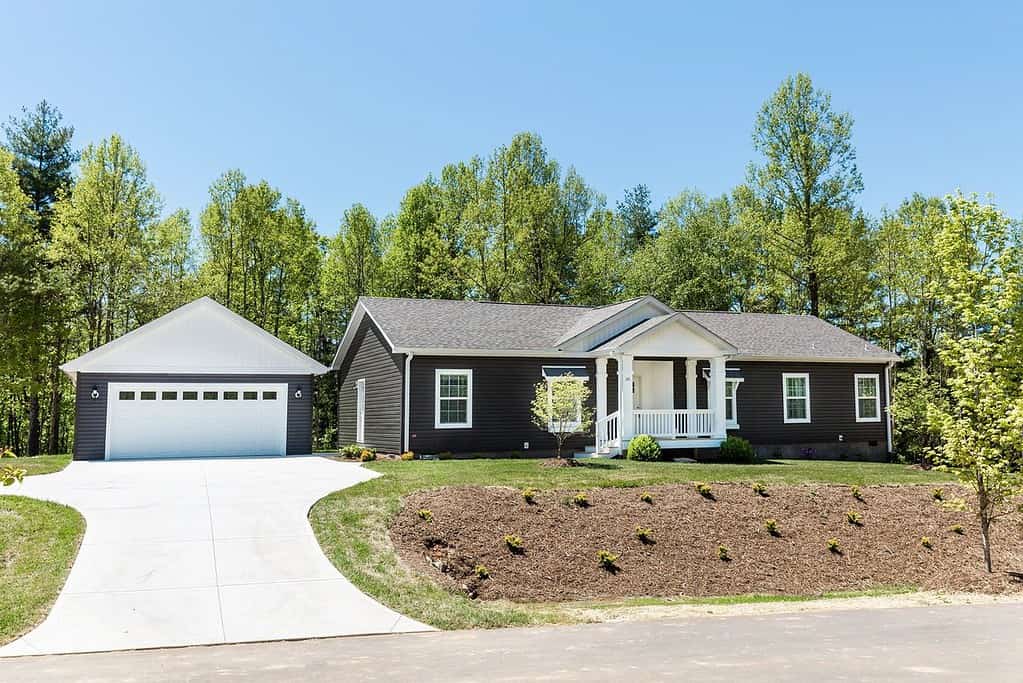 Clayton Homes has been facilitating homeownership for families throughout America since 1956, committed to providing quality and affordable homes. The company offers diverse housing options, including manufactured, modular, and site-built homes tailored to meet various needs and budgets. Focused on sustainability, they integrate energy-efficient features and conservation practices into their construction process. The company prioritizes customer satisfaction, providing options for personalization and customization to align with individual preferences and lifestyles.
Additionally, Clayton Homes engages in social responsibility, giving back to communities and investing in the growth and well-being of its team members, demonstrating its dedication to being a force for good.
Over 350 home centers nationwide provide various housing solutions for families.
Implement sustainable practices in their home building facilities, including materials recycling and energy conservation measures.
Emphasis on energy-efficient features such as ecobee smart thermostats® and low-E windows, contributing to reduced utility costs for homeowners.
Commitment to social responsibility through philanthropic initiatives and volunteer programs, aiming to create a positive impact in the communities they serve.
Diverse floor plan options are available, offering flexibility and the ability for customers to personalize their homes to suit their specific lifestyle and design preferences.
7. Riverview Homes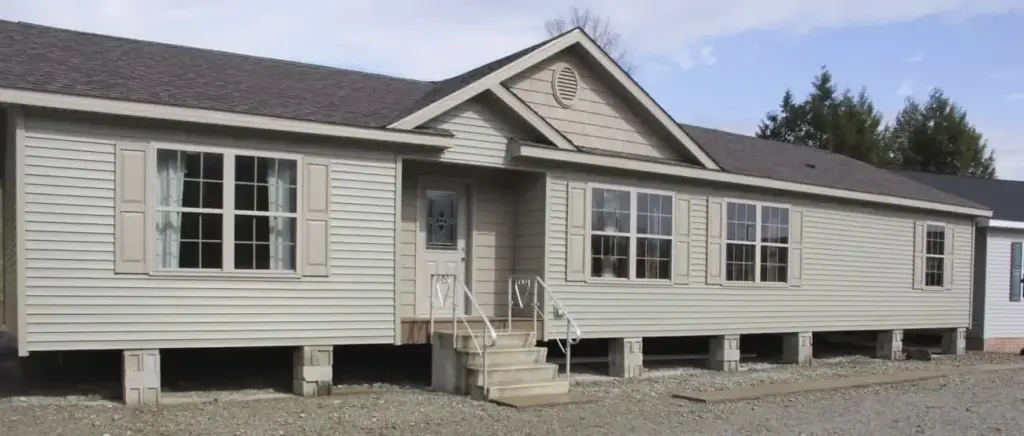 As the largest builder of modular, manufactured, and mobile homes in the state, Riverside Homes, Inc. (RHI) is dedicated to providing high-quality housing at an affordable price. Founded by two local families in 1970, the company is now operated by the second generation of the original owners. Committed to customer satisfaction, RHI ensures a seamless home-buying process with expert guidance, financing assistance, and unparalleled service.
Extensive experience in crafting modular, manufactured, and mobile homes
A family-owned business with a strong focus on customer satisfaction
Many model homes are available at multiple locations for convenient viewing.
A team of approximately 50 skilled professionals specializing in various aspects of the home industry.
Land finder program in place, connecting customers with licensed realtors to help find suitable properties.
8. Franklin Homes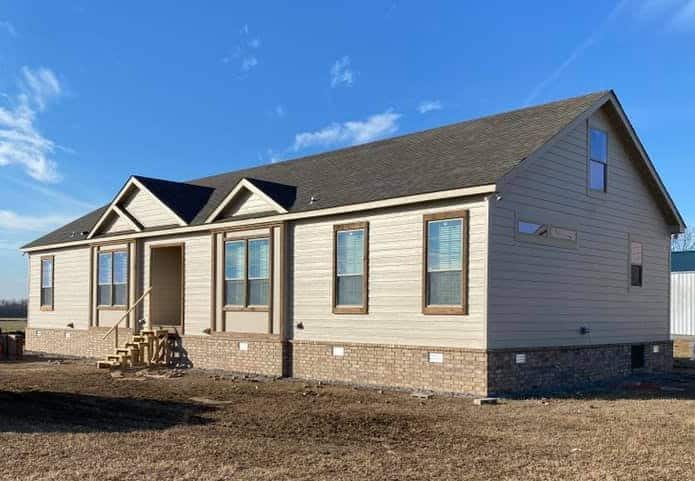 Franklin Homes, headquartered in Russellville, Alabama, emphasizes top-notch materials and craftsmanship in constructing their modular and HUD-code homes. Their homes are built in controlled environments, ensuring durability and precise workmanship. With a solid commitment to customer satisfaction, Franklin Homes provides a comprehensive home warranty, offering buyers peace of mind. Serving customers through a network of Franklin Retailers in 14 states, the company's model home display center in Russellville, AL, allows for convenient viewing of several available Franklin homes.
Customizable floor plans tailored to individual needs, including luxury, beach, and retirement homes
Controlled environment construction to guarantee lasting quality and precise craftsmanship
Full one-year manufacturer's warranty and a 10-year structural warranty for customer peace of mind
Model home display center at the factory in Russellville, AL, showcasing a variety of available Franklin homes
Extensive retail network across 14 states, offering accessibility and convenience for customers across the region.
9. Nobility Homes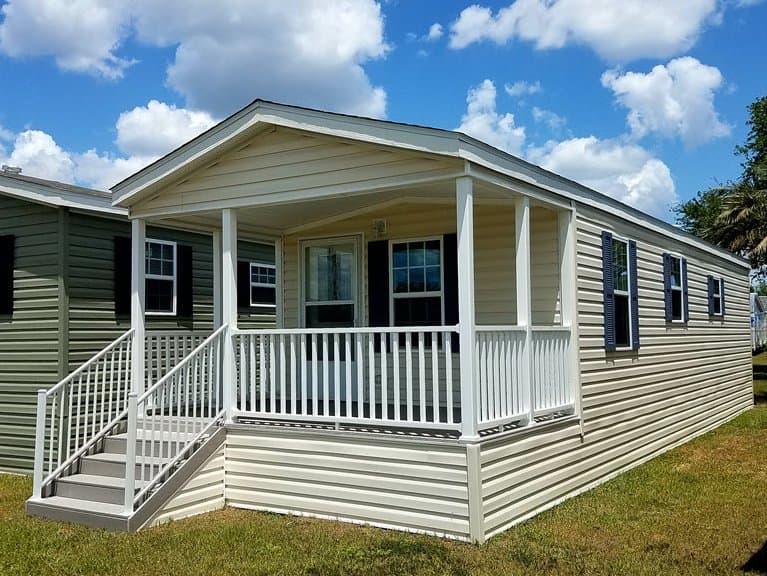 Nobility Homes, a prominent Florida manufacturer of mobile and modular homes, offers factory direct pricing, serving nearly 56,000 families since its inception. With 10 Prestige Home Center locations spread across Florida, Nobility Homes provides customers with a hassle-free home-buying experience, bypassing expensive freight and setup costs by shipping homes directly from the factory to the customer site. The company's subsidiary, Prestige Home Centers, established in 1990, facilitates financing and insurance, providing a one-stop solution for customers. Moreover, the company can guide buyers toward communities that offer a comprehensive Florida lifestyle experience.
Adherence to the U.S. Department of Housing and Urban Development (HUD) standards, ensuring the highest construction quality.
Resilience against severe weather conditions, with homes built to withstand hurricanes and other natural disasters.
For additional load requirements, employment of high-grade lumber for exterior wall studs and 2 x 6-inch floor joists.
Installation of wall insulation on all sides, ensuring energy efficiency and reduced utility costs.
10. Avalon Building Systems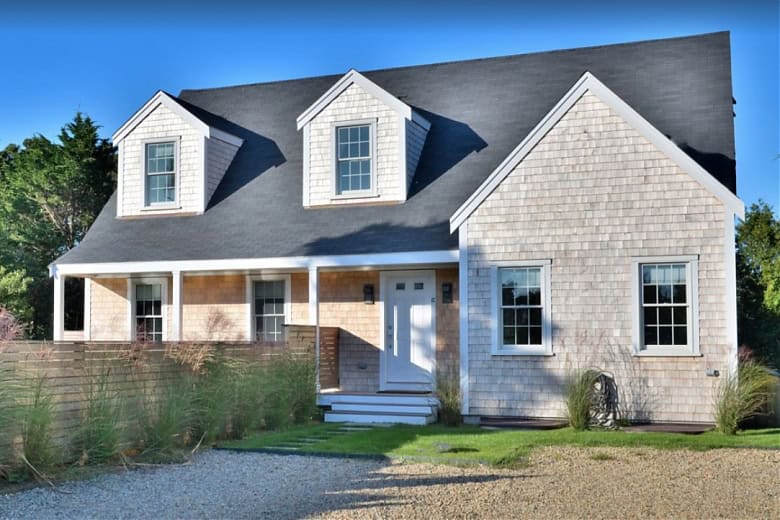 Avalon Building Systems is a premier provider of modular construction services, collaborating closely with their Martha's Vineyard-based general contractor. They specialize in handling sitework, foundation, and finish work post the manufacturing and shipping of modular units, offering various floor plans and custom-designed homes and buildings. Led by Founder and President Paul Oliveira, with over 30 years of industry experience, and Senior Construction Manager Richard Pereira, the team is committed to delivering superior quality construction, exceeding client expectations. Avalon Building Systems is known for its flexibility, use of top-quality materials, timely project delivery, cost-effectiveness, and superior construction standards.
Customizable floor plans and personalized design options tailored to diverse lifestyle needs.
Premium materials are sourced directly from industry-leading manufacturers, ensuring exceptional construction quality.
Timely project delivery within 8-12 weeks, promoting efficient construction and reduced wait times.
Cost-effective solutions are facilitated by efficient budget management and direct purchases from manufacturers, resulting in significant cost savings for customers.
Emphasis on superior construction standards and techniques, ensuring energy efficiency, durability, and environmental preservation.
References: