With projections suggesting a substantial surge in production, the momentum appears to be tilting towards a future where modular homes might become a prominent player in the UK housing market. Against the backdrop of evolving design opportunities and the persistent demand for sustainable living, the article navigates the intricate dynamics shaping the trajectory of the United Kingdom's modern modular home manufacturing industry.
Amidst the growing interest in the revitalized prefab housing sector in the UK, several manufacturers have taken center stage, showcasing the immense potential of modern modular homes.
Facit Homes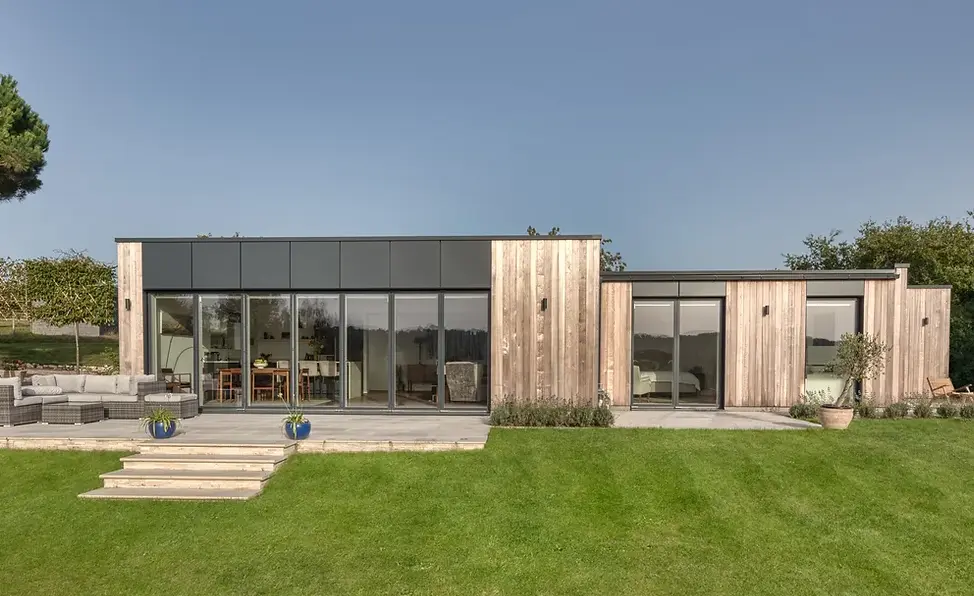 Facit Homes specializes in digitally manufactured, custom-designed, and energy-efficient homes, offering a seamless, end-to-end service for those seeking to bring their dream home to life. With a focus on sustainability, quality, and cost control, their innovative approach ensures that each home is tailored precisely to the homeowner's needs. Leveraging advanced structural systems and cutting-edge digital manufacturing techniques, Facit Homes redefines the concept of bespoke living spaces.
Collaborative design process.
Advanced 3D visualization technology enables clients to experience their future homes before construction.
Comprehensive cost assessment before the planning stage.
Expert navigation through complex planning regulations and meticulous site-specific planning.
Haus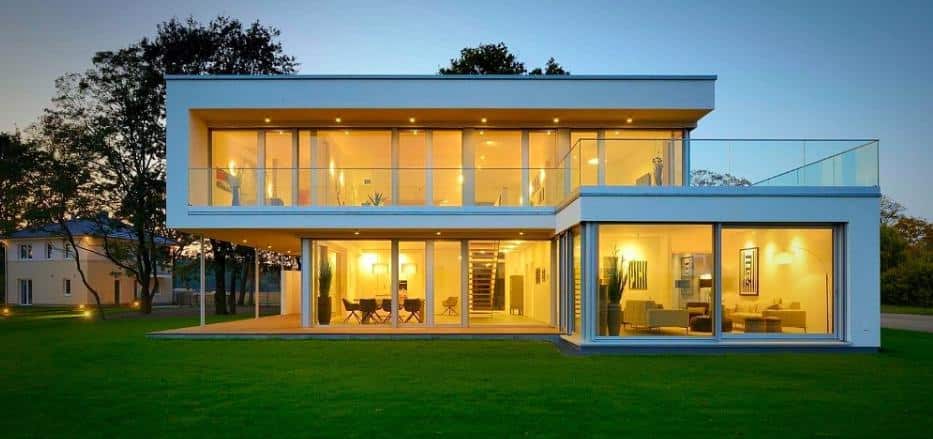 HAUS Net-Zero, formerly K-Haus Limited, operates as a leading UK-based provider of net-zero Modern Methods of Construction (MMC) closed-panel prefabricated homes. Collaborating with prominent European manufacturers, HAUS delivers highly energy-efficient, precisely engineered, and adaptable timber-frame prefabricated shells, meeting and exceeding the rigorous standards set by building regulations and Passivhaus certifications. 
A precision-engineered kit system that seamlessly accommodates a variety of architectural designs.
An offsite quality-controlled closed-panel system that can be erected within 3-4 days, providing contractors with a wind-tight and watertight structure for subsequent fit-outs.
Predictable construction timetables, minimizing reliance on onsite trades, and reducing the impact of unpredictable weather on construction schedules.
Comprehensive services for various stakeholders, including self-builders, developers, contractors, housing associations, and architects, ensuring a seamless and efficient construction process.
nHouse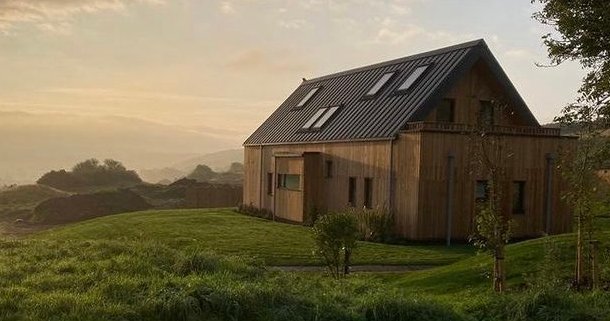 nHouse leads the way in transforming the self-build home industry, offering customizable, eco-friendly houses designed to cater to diverse lifestyle needs. Emphasizing sustainability, innovative technology, and uncompromising quality, nHouse is founded on creating healthier living spaces, integrating cutting-edge design and technology, and ensuring meticulous adherence to rigorous standards.
Eco packs, garden studios, and home management systems.
Quick delivery within three to four months of order placement.
BOPAS Accreditation and Guarantees: 10-year guarantee and 60-year structural warranty for each home.
Future-Ready Technology Integration: Touch-screen controls, adaptable living spaces, and advanced amenities.
Ample natural light, energy-efficient solutions, and high-quality materials for a greener environment.
Baufritz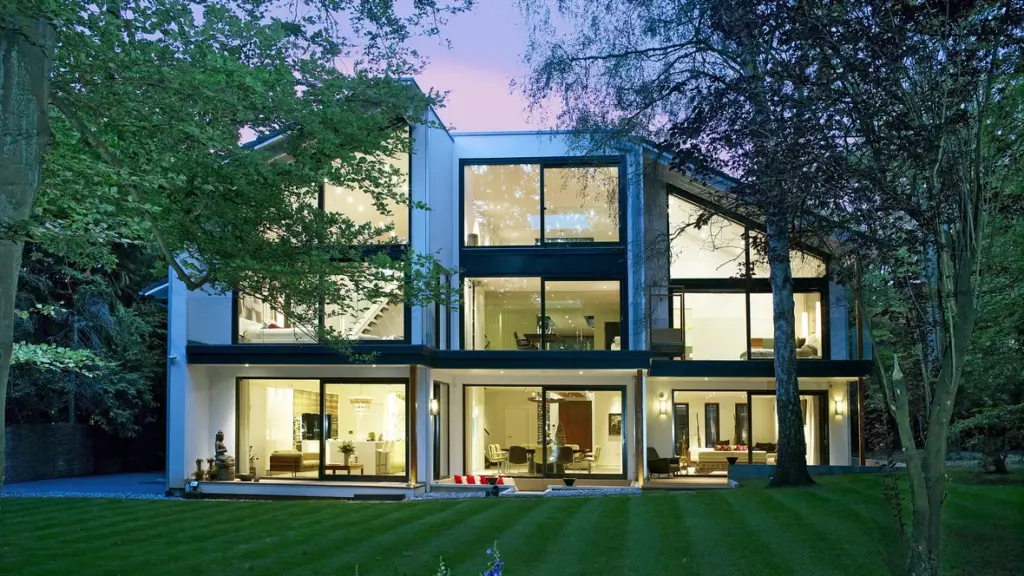 Baufritz stands at the forefront of bespoke, eco-friendly home construction, infusing each project with distinctive architecture, superior craftsmanship, and an unwavering commitment to sustainability. With a focus on incorporating natural, non-toxic materials and advanced construction techniques, Baufritz creates unique, hand-finished prefabricated homes that epitomize individuality and cater to diverse lifestyles. From emphasizing a healthy living environment to harnessing renewable energy sources, Baufritz's homes reflect a harmonious blend of nature and cutting-edge technologies.
Use of natural materials for environmentally friendly, healthy homes.
Utilizing certified timber from sustainably managed European forests.
Incorporating solar energy to power their production and transport vehicles.
Establishing forests and reforesting projects to counteract timber exploitation.
Adhering to strict quality standards for natural, healthy living spaces.
Huf Haus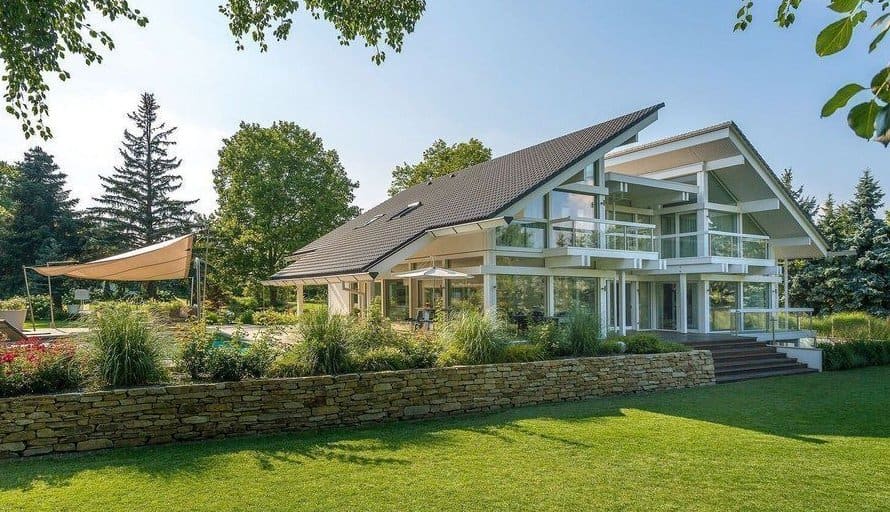 Since 1912, HUF HAUS has been at the forefront of modern post-and-beam architecture, seamlessly blending timber and glass to create an unparalleled living experience. HUF HAUS encapsulates the unique living atmosphere enhanced by panoramic views, natural light, and a seamless outdoor connection. Each home is a testament to the brand's unwavering commitment to quality, sustainability, and individual design, creating an environment that harmoniously integrates nature and modern living.
Incorporating full glazing and post-and-beam design for a visual gateway to nature.
Hand-picked materials and meticulous product design ensure top-tier homes for clients.
Offering a bespoke approach to design, including interior, furniture, and garden aesthetics.
Providing firsthand experiences through show houses and a dedicated visitor village.
Emphasizing sustainable and energy-efficient building solutions with a century of expertise.
The Wee House Co.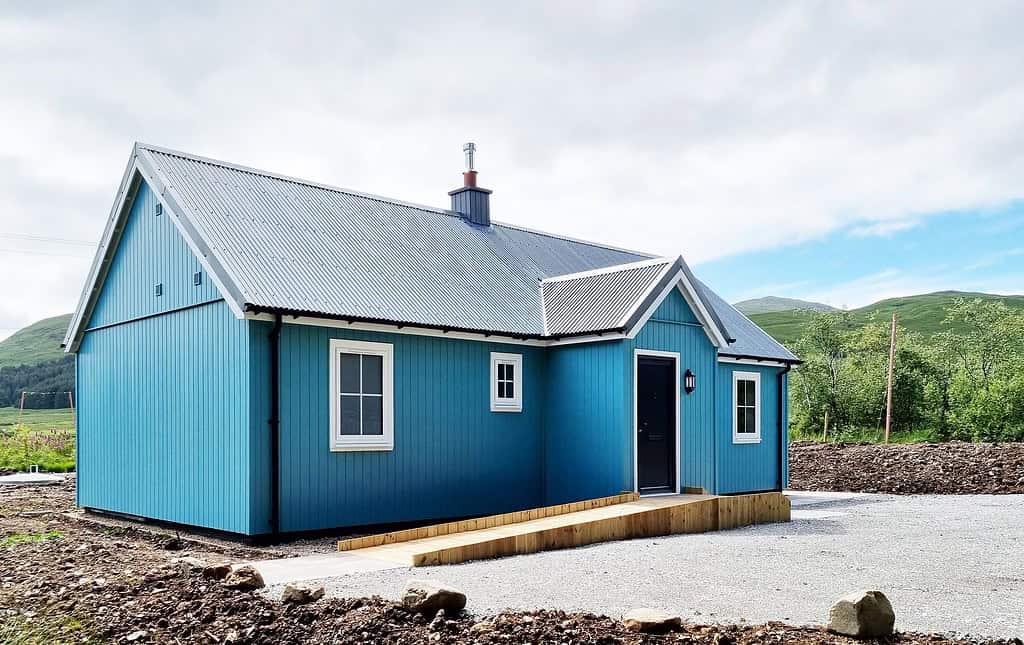 Established in 2013 by Ian Hope and Jennifer Higgins, The Wee House Co is revolutionizing the accessibility of custom-built homes across the UK. With a rich history in house building, the company is a trailblazer in modular house construction, offering turnkey services that manage the entire process from design to installation. Through its Connect Modular arm, the company provides affordable, sustainable, and high-quality modular homes to various organizations and communities throughout the country, adhering to the highest standards of construction and environmental sustainability.
Utilizing controlled factory environments for precise and efficient home building.
Offering end-to-end project management to ensure cost-effective and stress-free build projects.
Sustainability and quality through energy-efficient materials and advanced construction techniques.
Providing a diverse range of modular house types, from 1-bedroom flats to spacious 4-bedroom homes, designed for energy efficiency and accessibility.
Nurturing young talent through apprenticeships, fostering a skilled and experienced workforce for the future of the construction industry.
Connect Modular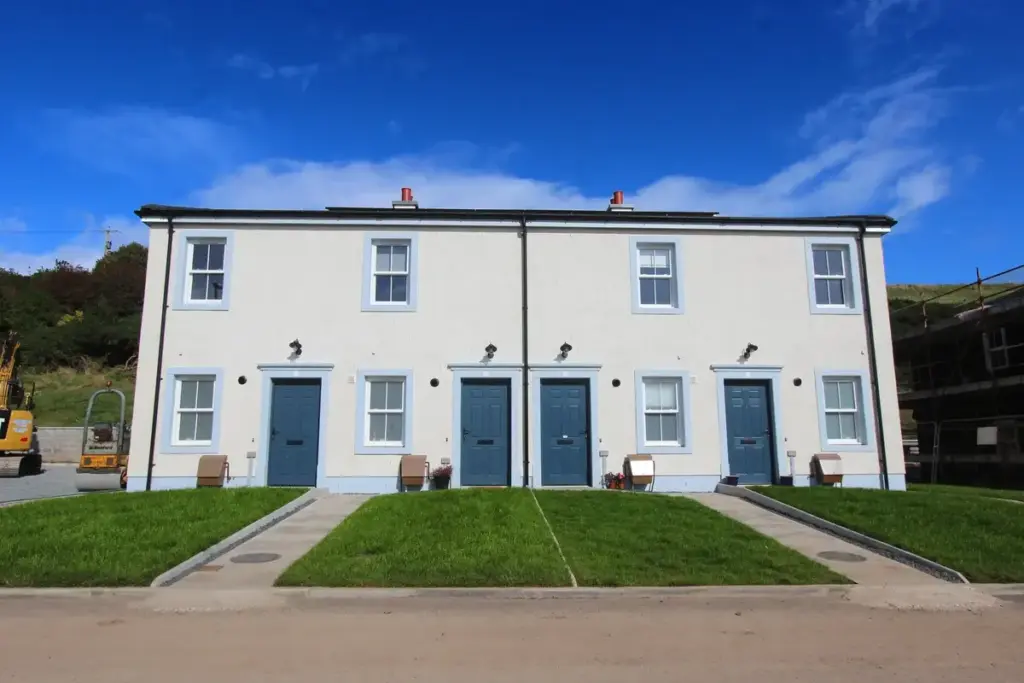 Connect Modular, a key division of The Wee House Group, is at the forefront of supplying affordable, sustainable, and high-quality modular homes to various organizations and communities across the UK. Their sustainable modular construction method involves manufacturing prefabricated modules in a controlled factory environment, leading to improved build quality, exceptional air tightness, and significant sustainability benefits. 
Energy efficiency, minimized waste, and reduced emissions through controlled factory manufacturing.
Meticulous processes and advanced technology ensure superior build quality and structural integrity, surpassing traditional construction methods.
Offering a range of modular house types, from 1-bedroom flats to spacious 4-bedroom homes, designed for energy efficiency and accessibility.
Fostering young talent within the construction industry by providing practical experience and knowledge through apprenticeships in their manufacturing facility and on-site.
Danwood House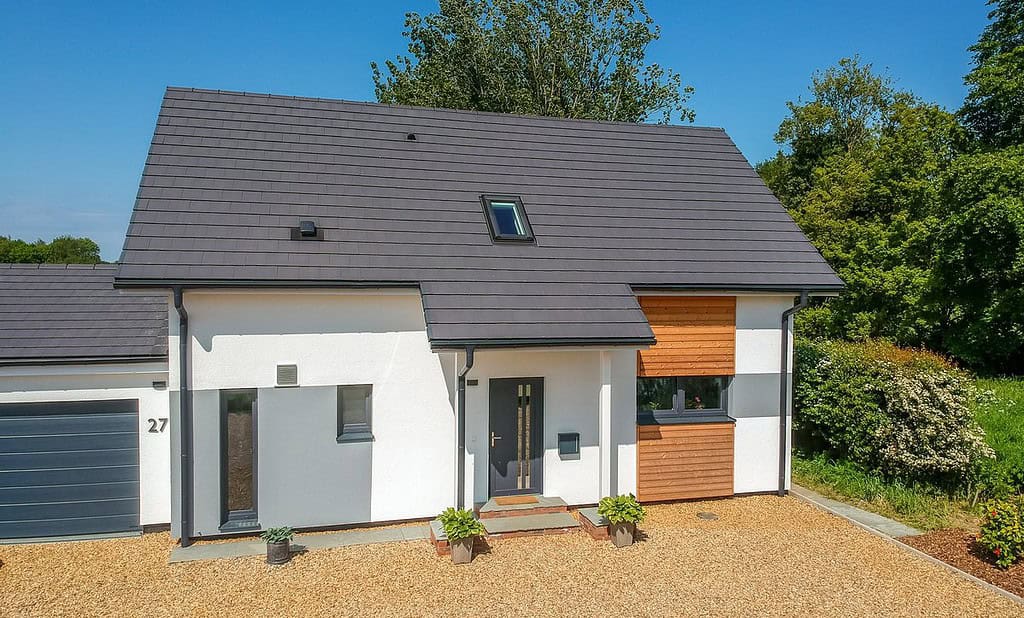 Dan-Wood at Graven Hill, situated in Bicester, Oxfordshire, is a leading provider of energy-efficient, prefabricated timber-frame houses in the UK. With over 25 years of industry experience and more than 17,000 completed projects across Europe, Dan-Wood stands as a beacon of reliability and quality. The company's distinct offerings include transparent and competitive pricing, an efficient turn-key construction process, and an emphasis on energy-saving technologies, all built on the foundation of the expertise gained from constructing thousands of homes.
Diverse portfolio of over 70 standard house designs.
Use of premium building materials and operate under strict quality control measures.
Top-tier thermal insulation, solar panels, heat pumps, and photovoltaic panels in their construction solutions.
Fixed price guarantee for 12 months.
Clients can expect to move into their Dan-Wood house within eight to 12 weeks.
Phoenix Homes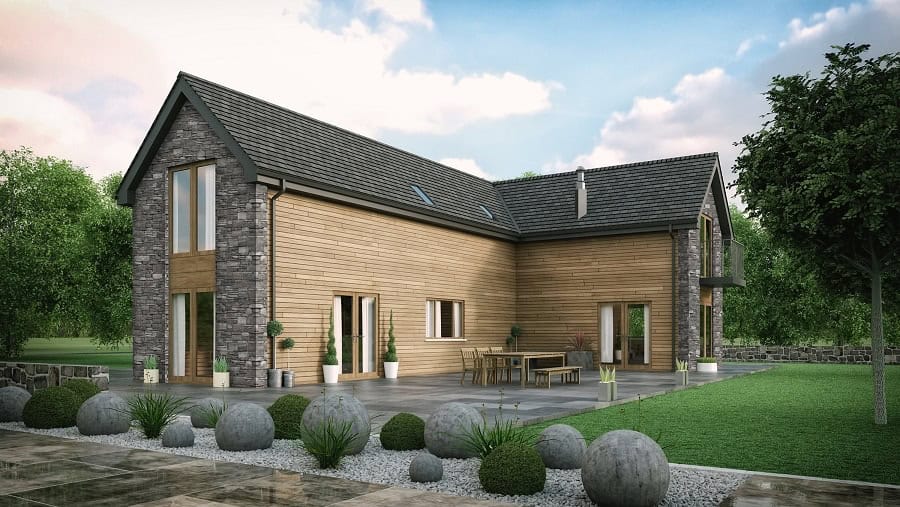 Phoenix Homes, a trailblazer in the construction industry, is revolutionizing how homes are built in the UK with its bespoke modular timber frame homes. Focused on delivering exceptional quality without compromising affordability, the company emphasizes reduced maintenance and running costs, creating environmentally friendly homes to meet each client's unique preferences. Through their off-site construction approach, Phoenix Homes ensures stress-free and cost-effective building processes, ultimately providing a home that exceeds expectations in terms of durability, energy efficiency, and overall value.
Meticulously built in a controlled factory environment and swiftly assembled on-site, significantly.
Complete flexibility in design.
Adhering to the highest industry standards.
With an average construction time of 19 weeks in the factory and just six days for on-site fitting.
Phoenix Homes also offers modular business spaces that cater to various industries, providing portable, reusable, and customizable solutions that minimize disturbance to day-to-day operations.
Boutique Modern
Boutique Modern, a leading modular building company, is committed to tackling the affordable housing crisis in the South of England with a strong emphasis on purpose and sustainability. With over a decade of experience in manufacturing modular housing, the company has established itself as a key player in delivering high-quality, affordable, and socially responsible housing solutions in collaboration with local authorities and housing associations. Their powerful build system, dedicated to 360-degree sustainability, has enabled them to create homes that not only meet the highest industry standards but also contribute positively to the environment and the communities they serve. 
360-degree sustainability encompasses 
Manufactures all their homes at their Newhaven factory, contributing to the economic growth and sustainability of the region.
Empowers its workforce through continuous training and skill development, providing equal opportunities for personal and professional growth.
Dedicated to being an industry leader in achieving emission reduction targets, actively engaging with stakeholders across the construction industry to drive meaningful change.
First certified B Corporation in the UK Modular Construction industry.
PREFAB HOMES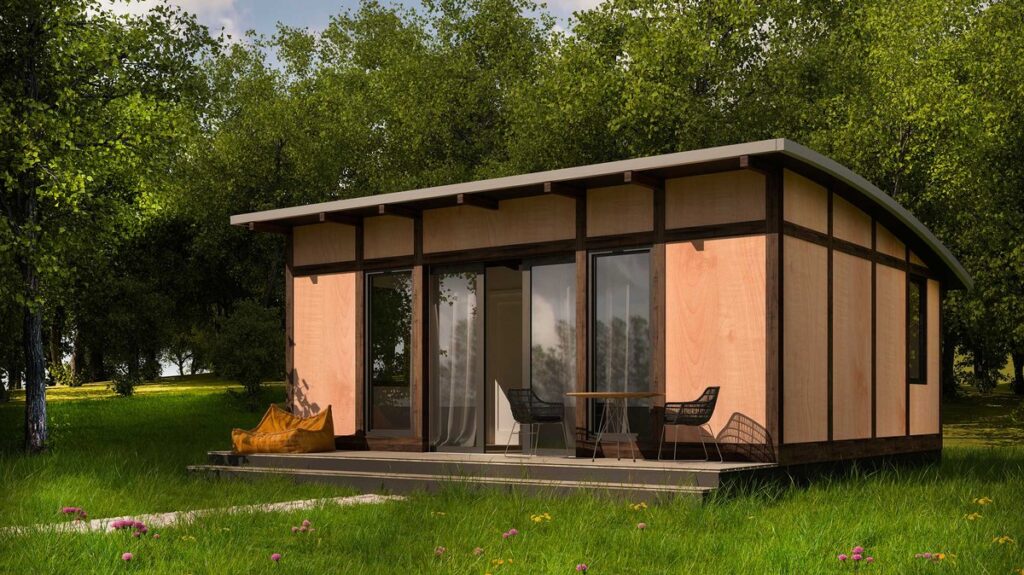 PREFAB HOMES is revolutionizing the construction industry with its innovative use of SIP-Technology (structural insulated panels) in creating prefabricated buildings and houses. The company's modular construction system allows for the swift fabrication and assembly of various building configurations within a concise timeframe of 3 to 5 days. With a focus on modern, flexible building systems, PREFAB HOMES caters to the contemporary need for compact living spaces that align with diverse lifestyle requirements. Offering a comprehensive array of design options, PREFAB HOMES emphasizes speed, cost-effectiveness, and sustainability, positioning itself as a pioneer in efficient and eco-conscious housing solutions.
Assembling pre-fabricated constructions in 3 to 5 days.
Budget-friendly choices.
Emphasizing eco-friendliness.
Hassle-free process, delivers fully equipped buildings complete with utilities, services, internal electrics, plumbing, and specified fittings.
Easily transportable and can be disassembled for relocation.
Elite Systems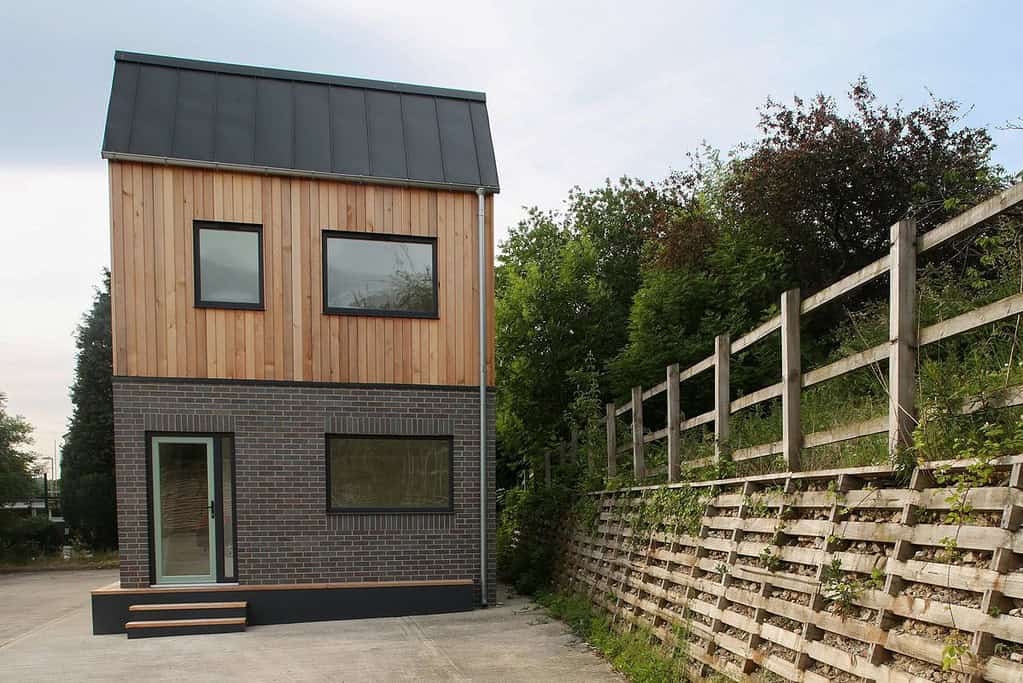 Elite Systems, an industry-leading modular construction company established in 1991, specializes in providing customized, client-focused modular building solutions. Their expertise lies in managing the entire process, ensuring a seamless experience from initial consultation to final installation. By utilizing environmentally focused, high-quality materials, Elite Systems delivers off-site modular buildings that adhere to the highest standards of service and quality. 
Tailored approach, offering dedicated consultation and ongoing support.
Designs that are not only cost-effective but also high-performing, prioritizing aesthetics and usability.
Extensive experience in off-site construction.
With extensive experience in providing groundwork solutions.
Timely, secure, and reliable deliveries to the site.
Homes By Western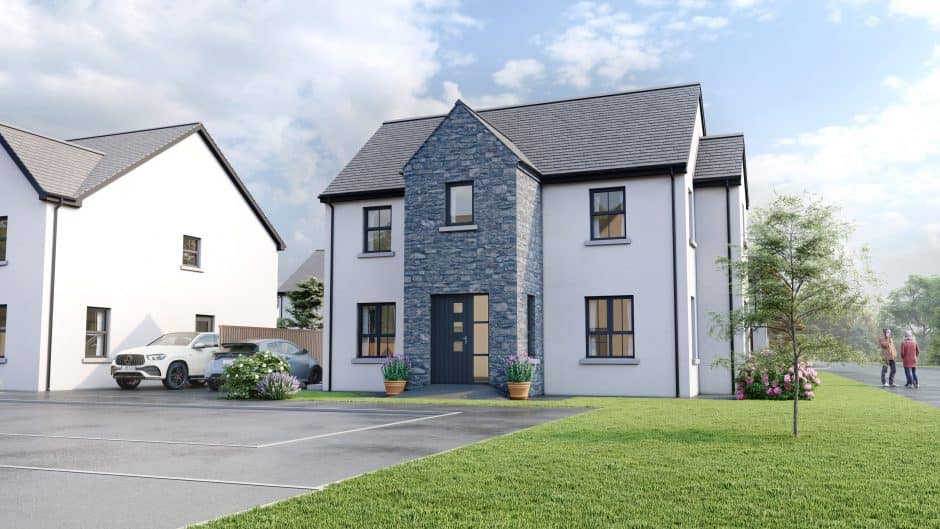 Homes By Western, a renowned house-building specialist with over 30 years of industry experience, has delivered high-quality, energy-efficient, innovative housing solutions throughout the UK and Ireland. Specializing in timber frame, modular, and traditional construction, Homes By Western ensures unparalleled expertise and commitment to meeting clients' diverse building requirements. With an in-house team of skilled professionals and a strong emphasis on quality and customer satisfaction, Homes By Western is a leading provider of bespoke housing solutions backed by rigorous quality control procedures and adherence to the latest industry standards.
Diverse range of modular mobile housing.
Sustainability and energy efficiency
Wide array of design options
Reduced building time.
Highest industry standards, delivering superior quality and structural integrity.
Koto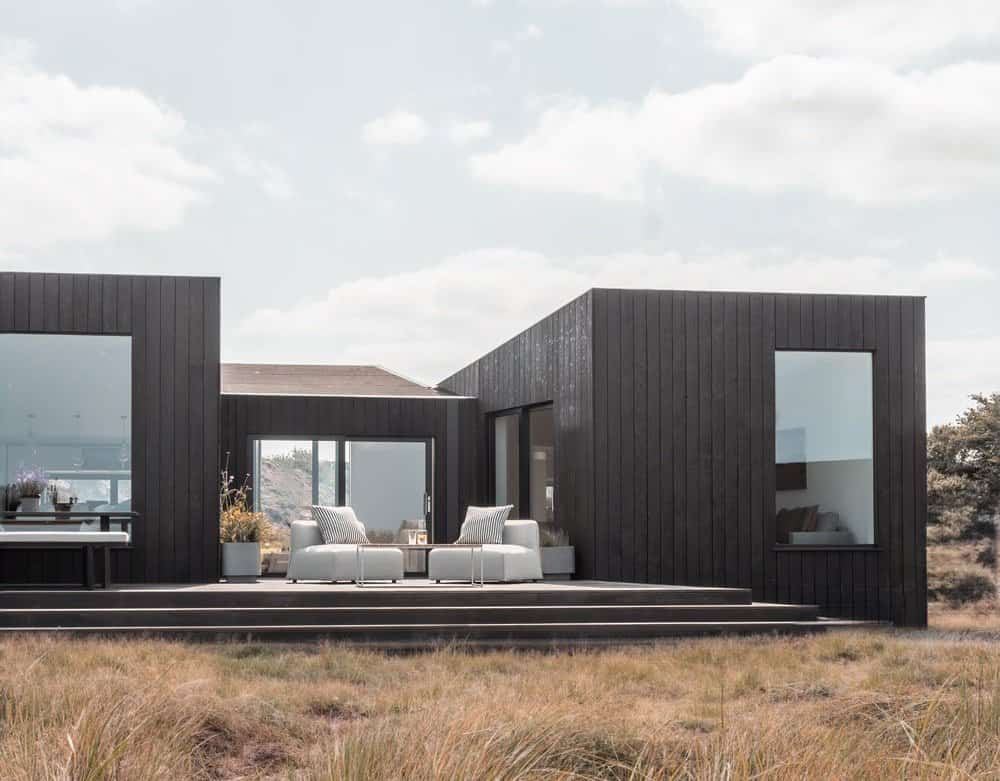 Koto, a pioneering architectural and interior design firm, has spearheaded the creation of bespoke prefabricated luxury homes that redefine sustainable living in the UK, Europe, and the USA. Focusing on delivering modern, eco-friendly modular housing solutions, Koto collaborates with leading global manufacturers to bring its innovative designs to life. The company's minimalist Scandinavian-inspired aesthetic, characterized by beautiful timber exteriors and large glazing, not only reflects quiet luxury but also fosters a deep connection with nature, emphasizing biophilic living principles that prioritize occupants' well-being.
Unique and calming spaces blend seamlessly with the natural environment, fostering relaxation and inspiration.
Bespoke design and energy-neutral buildings.
Minimal environmental impact and maximum aesthetic appeal.
Reduced environmental footprint.
Legal & General

Legal & General, a prominent financial services group established in 1836, is making significant strides in the UK housing market with its innovative approach to modular home construction. Leveraging precision engineering techniques inspired by industries like automotive and construction, Legal & General produces modular homes that embody exacting quality, repeatability, and continuous improvement in the design and manufacturing process.
Striving to deliver high-quality modular homes that cater equally to all segments of society.
Uniform in its fit and finish, promoting efficiency and quality across all projects.
Refinement and enhancement of their processes, leading to increased quality and productivity while reducing costs.
Well-equipped to tackle the challenges of the UK's property market through innovative solutions.
GO MODULAR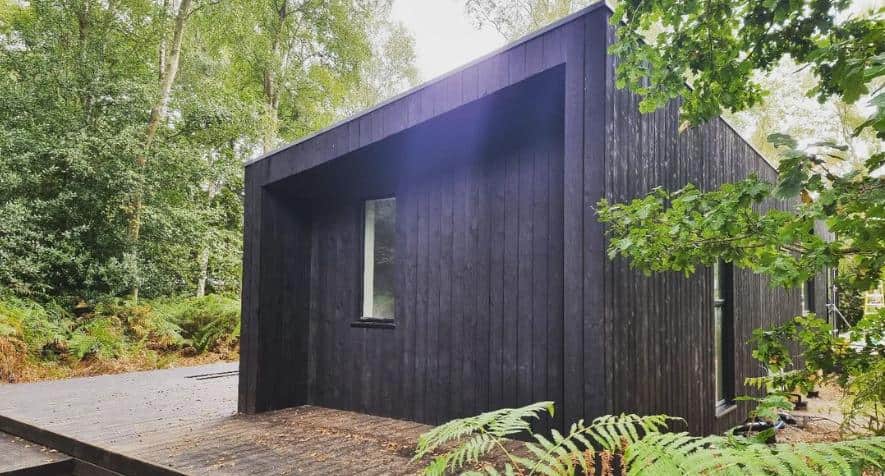 GO MODULAR, a unique bespoke modular building manufacturer, is transforming the construction landscape with its cutting-edge approach to off-site production and delivery. Specializing in customized modular housing solutions for small and medium-sized developments, GO MODULAR offers a diverse range of options, including houses, roof extensions, flats, and more. Their focus on speed, value, quality, and sustainability sets them apart, providing clients with a seamless, efficient, cost-effective building experience.
Projects are delivered 50% faster than traditional methods due to simultaneous on-site groundwork and off-site module manufacturing.
Reduced build expenses, ensuring higher quality finishes at a lower cost than traditional construction.
Stringent quality monitoring throughout the production process guarantees zero defects upon completion, ensuring exceptional build standards and reliability.
Eco-friendly processes result in significantly lower energy consumption.
Lighthouse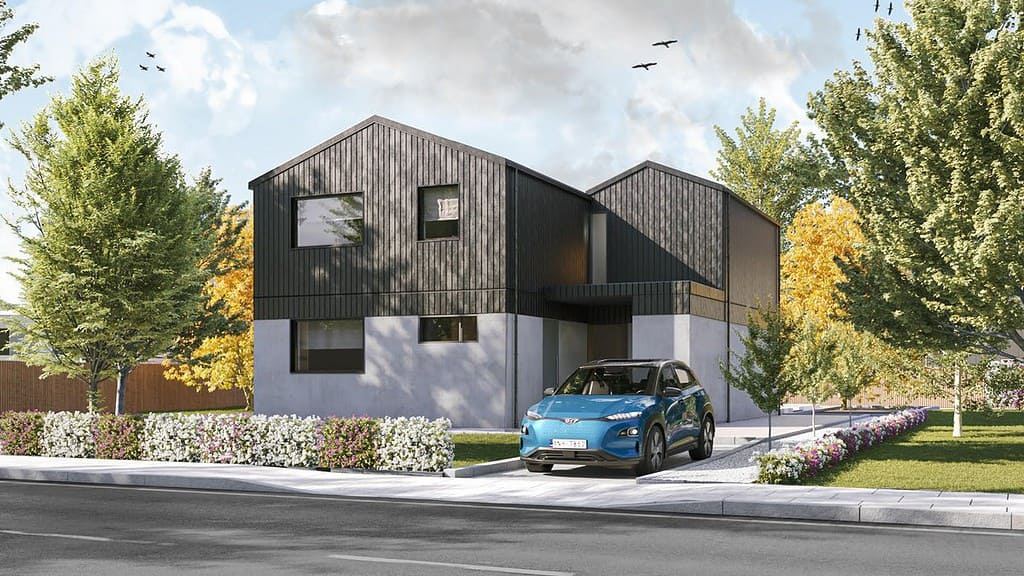 Lighthouse, a Sheffield-based modular manufacturer, is leading the charge in redefining contemporary house building through its innovative and sustainable approach. With a focus on modular construction and a commitment to high Pre-Manufactured Value (PMV), Lighthouse delivers top-quality houses, apartments, and bungalows, all manufactured using timber, a sustainable and durable material. The company offers standard and bespoke housing solutions, emphasizing early design engagement to ensure project success and seamless building processes. 
Manufactured using timber and sustainable products, promoting environmental consciousness and durability in their builds.
A wide range of housing options tailored to specific project requirements.
Turnkey service that encompasses groundworks and civils.
Wudl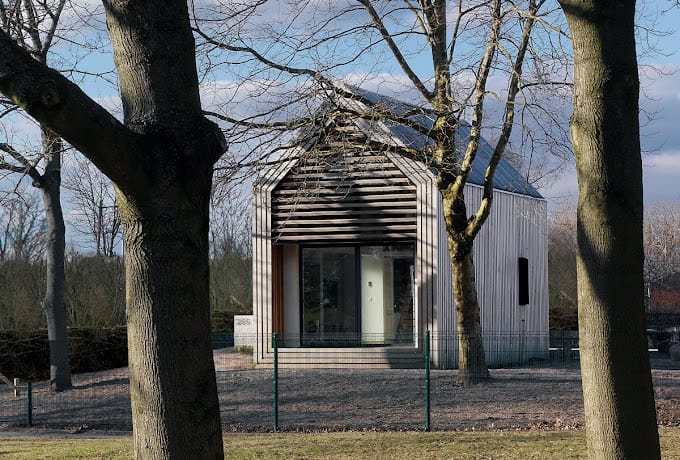 Wudl leads the way in crafting affordable and sustainable timber frame buildings and custom-built homes, prioritizing adaptability, sustainability, and technical sophistication. Their efficient timber-engineered system and diverse cladding options ensure a harmonious blend of aesthetics and functionality, promoting eco-friendly living spaces. With an emphasis on customization, swift construction, and top-tier quality, Wudl is committed to providing innovative, environmentally responsible, and personalized housing solutions. 
Sustainability and offers renewable energy options.
Wide array of options for clients to tailor their homes.
Rapid 8-week construction timeline in the factory and on-site.
Premium components and craftsmanship.
Zed Pods
Zen Pods pioneers the development of highly energy-efficient modular homes, providing customizable and tailor-made solutions for residents at various stages of life. Their unique approach involves building energy-positive homes above existing car parks, offering an innovative solution to land and housing challenges. With a strong focus on quality, sustainability, and minimal environmental impact, Zen Pods delivers turnkey development contracts, streamlining the design, production, and installation process. Key features include:
Swift on-site installation, reducing environmental impact and construction disturbances.
Zen Pods employs BOPAS-accredited building systems, utilizing volumetric off-site MMC technology, guaranteeing high-quality and durable homes.
Zen Pods incorporates the latest low-carbon technologies, including smart heating, cooling, and lighting systems, ensuring ultra-low energy consumption and promoting healthy, sustainable living.
Lean manufacturing process, minimal construction waste, and a carbon payback within the buildings' lifetime contribute to a more sustainable and eco-friendly urban environment.
Pathfinder Homes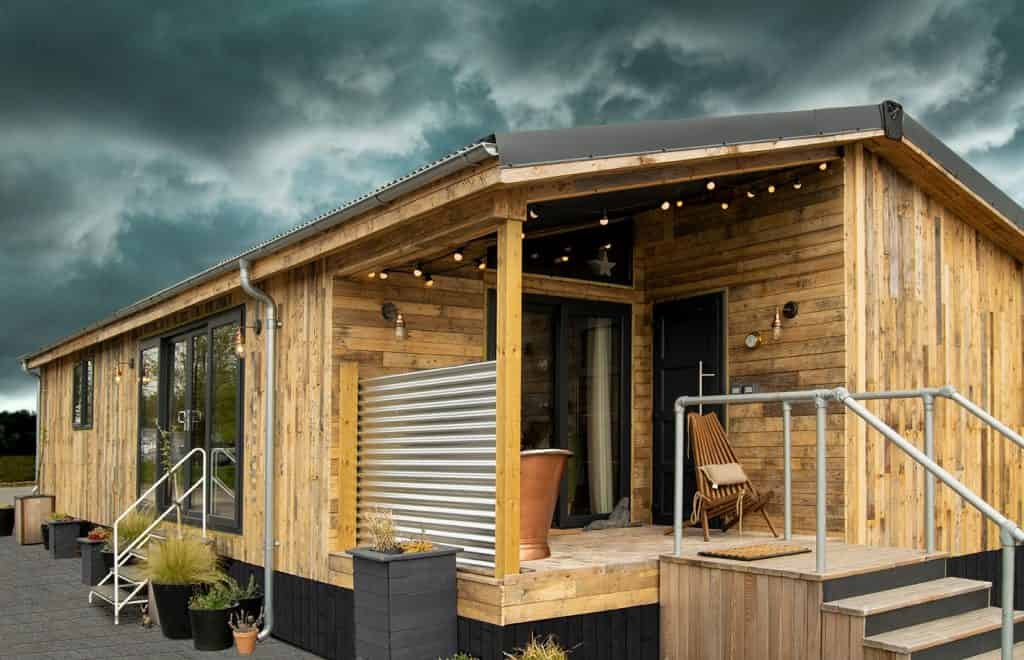 Pathfinder Homes, a pioneering manufacturer of luxurious residential park homes and holiday lodges for over 60 years, is known for its innovative and architecturally brilliant designs. The company's core focus on bespoke builds enables customers to have a home as unique as they are, with every design aspect being customizable, from the exterior finish to the interior details. With an unwavering commitment to exceptional quality and customer satisfaction, Pathfinder Homes ensures that each home is meticulously built to the highest standards, surpassing regulations and exceeding expectations. 
Pathfinder Homes works closely with customers and partners to craft tailor-made homes catering to their specific requirements and dreams.
The company's attention to detail and utilization of cutting-edge technology and top-notch materials guarantee that every home is constructed to the governing regulation standard, offering peace of mind and a truly luxurious living experience.
Strong focus on core values such as innovation, inspiration, and imagination.e.
Prestige
Prestige, the UK's leading holiday lodge and residential park home manufacturer, has established an impressive reputation for its exceptional design, superior craftsmanship, and groundbreaking creativity. With over 50 years of industry experience, the company is dedicated to providing the best for every customer and park operator, ensuring that each home is meticulously designed and built to perfection. From the initial inquiry to the final handover, Prestige guides homeowners through a seamless and enjoyable journey, offering unparalleled support and service at every step.
Over 400 team members focused on delivering exceptional service and products.
Fifteen homes are built per week at a 200,000 sq ft facility.
Years of Experience: Over 50 years of setting industry standards and fostering design innovation.
Guiding customers through the journey, from location selection to home customization.
Committed to creating intelligently designed homes tailored to individual needs.
Springfield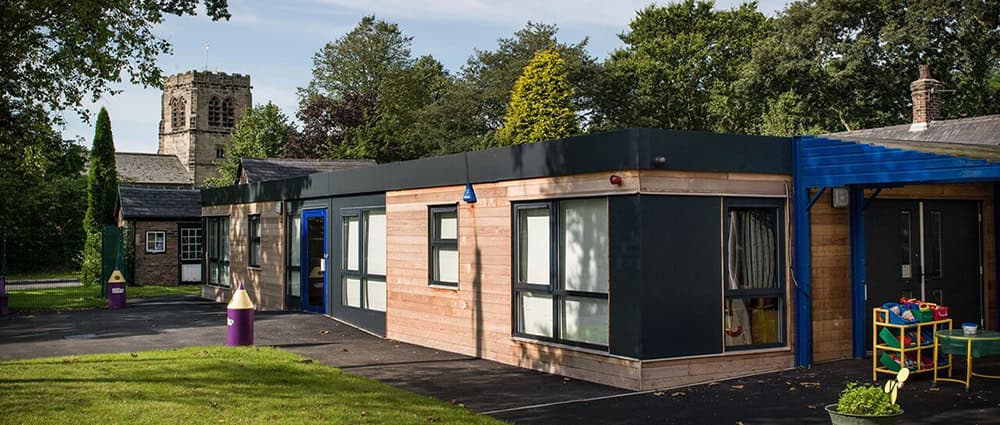 Springfield, based in St. Helens, Merseyside, has produced award-winning modular buildings for over 50 years. Their focus on personalized design, exceptional service, and high-quality craftsmanship sets them apart in the industry. Offering a diverse range of modular building solutions, including portable cabins, prefabricated buildings, and modular buildings, they cater to various sectors such as education, sports, healthcare, and commercial enterprises.
Extensive choices in materials, finishes, and design styles.
Modern, attractive buildings that combine client ideas with the expertise and creativity of the Springfield design team.
Experience in the portable building industry.
Providing a comprehensive one-stop solution, including foundations, car parks, and service connections.
Pod Space
Pod Space, a Yorkshire-based company, excels in beautifully designed, precision-manufactured modular buildings for various applications, from garden office pods to large-scale commercial premises. Their innovative designs, eco-conscious approach, and focus on quality craftsmanship distinguish them in the market. With a strong emphasis on sustainability, precise engineering, and a comprehensive project management approach, Pod Space ensures every detail is meticulously handled from design to delivery.
Energy-efficient manufacturing and sustainable material choices.
Advanced CNC machining and modern joinery equipment.
Expert project managers guide clients through every stage.
Strong commitment to British design and engineering.
Swift Unlimited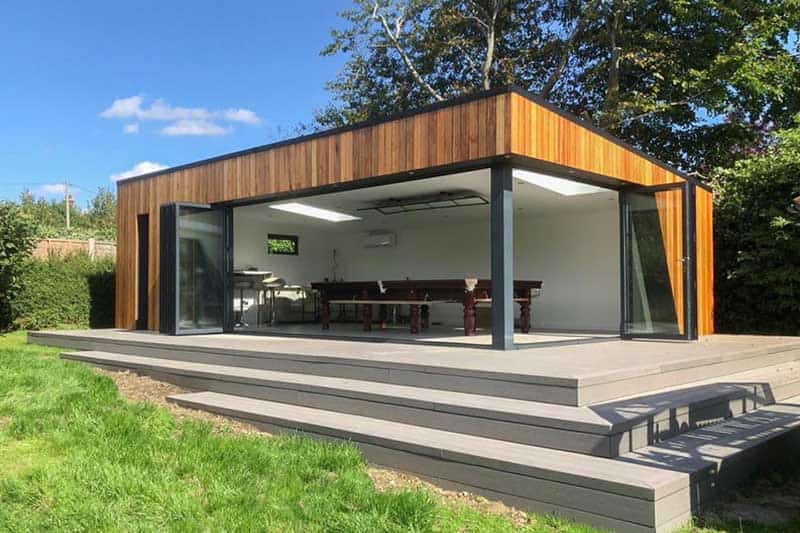 Swift Unlimited, a renowned family company, specializes in crafting bespoke luxury garden rooms. With a strong focus on personalized design, exceptional build quality, and attentive aftercare, Swift creates versatile spaces for various purposes, home offices, gyms, or entertainment areas. The company's commitment to customer satisfaction is reflected in its award-winning designs and impeccable service, ensuring a seamless and fulfilling experience for every client.
Tailored garden room solutions for diverse lifestyle needs.
Recognized for outstanding design and service with prestigious Houzz awards.
From concept management to interior design and landscaping, Swift offers end-to-end solutions.
Expertly managed installation processes for minimal disruption and timely completion.
Meticulous attention to detail and use of top-quality materials for lasting elegance and functionality.
References
Can modular go mainstream? – Construction Management. (2023, April 24). Construction Management Magazine. Retrieved November 1, 2023, from https://constructionmanagement.co.uk/can-modular-go-mainstreamMorby, A. (2021, December 9).
Big five modular builders form trade body. Construction Enquirer. Retrieved November 1, 2023, from https://www.constructionenquirer.com/2021/12/09/big-five-modular-builders-form-trade-body/