The modular home manufacturing scene in New Zealand is witnessing a surge in environmentally conscious and budget-friendly options. Among these, Árbol has made a name by offering sustainable modular homes that blend harmoniously with the natural surroundings. These designs prioritize energy efficiency and low environmental impact, catering to eco-conscious homeowners. Additionally, Bode has gained recognition for providing highly functional homes at affordable prices, appealing to a diverse clientele. Their emphasis on practicality and accessibility has solidified their position as a go-to choice for quality housing solutions that won't strain the budget.
Árbol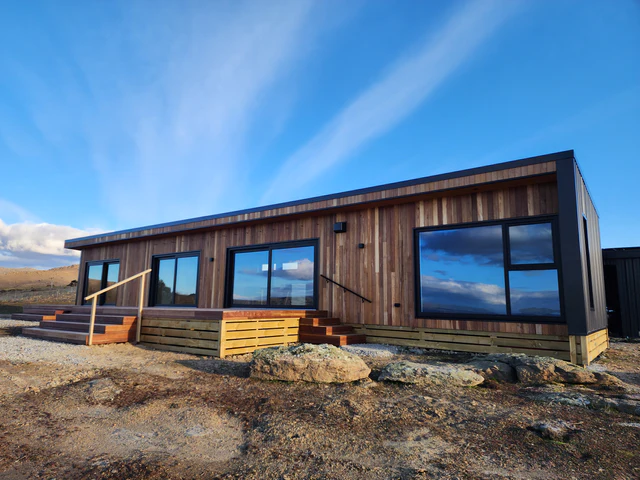 Árbol crafts energy-efficient prefabricated homes, 40% more insulated than code, promoting affordable, healthier living with reduced power bills. Their focus on sustainability includes uPVC double-glazed windows and an efficient Mechanical Ventilation Heat Recovery system for improved air quality. A local company, Árbol, prioritizes eco-conscious architecture for family well-being and environmental responsibility.
Highlights:
40% higher insulation compared to building code standards
uPVC low-e double-glazed windows for optimal energy efficiency
Mechanical Heat Recovery Ventilation (MHRV) system for fresh air circulation and energy recovery
Environmentally responsible practices with a focus on sustainable materials
Locally owned and operated, ensuring quality and customer satisfaction.
Genius Homes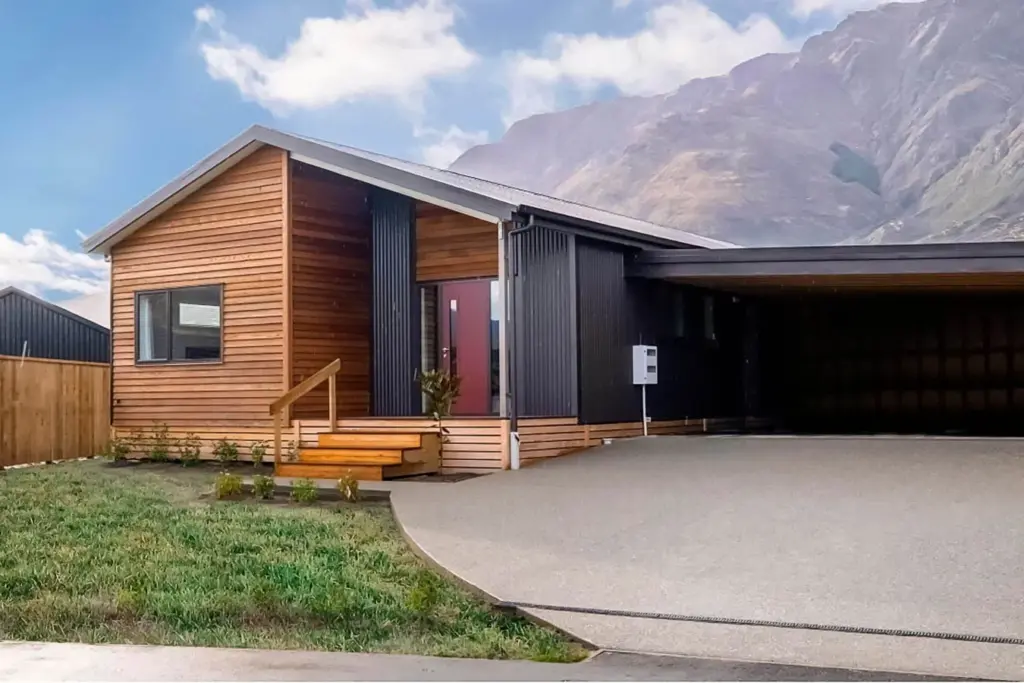 Genius Homes, a family-owned New Zealand building firm established in 2010, offers affordable, durable, and practical homes. With a history rooted in a passion for making quality homes accessible to all, Genius Homes prides itself on a 24-month maintenance guarantee, the use of high-quality materials, and a streamlined 6-step building process, all executed under stringent quality control measures and strict supervision.
Highlights:
24-month maintenance guarantee for added peace of mind
Streamlined 6-step building process ensuring efficiency and quality
Use of high-quality materials from trusted brands for durability
Family-owned business with a focus on accessible, affordable homes
Nautilus Modular

Nautilus Modular, founded in 2018 by Peter Marshall, challenges New Zealand's traditional building construction model by offering a fully integrated modular building system. This approach emphasizes off-site manufacturing, supply chain efficiencies, and waste reduction, quickly delivering quality and sustainable housing. The company's commitment to innovation, scalability, and liveability has led to developing of a simple and flexible building system that allows for easy customization and rapid installation, catering to various building needs.
Highlights:
Emphasizes off-site manufacturing, supply chain efficiencies, and waste reduction
Offers a flexible and fully customizable modular building system
Focuses on scalability, innovation, and rapid installation for various needs
Incorporates principles of liveability, sustainability, and efficient production processes.
Coolhouse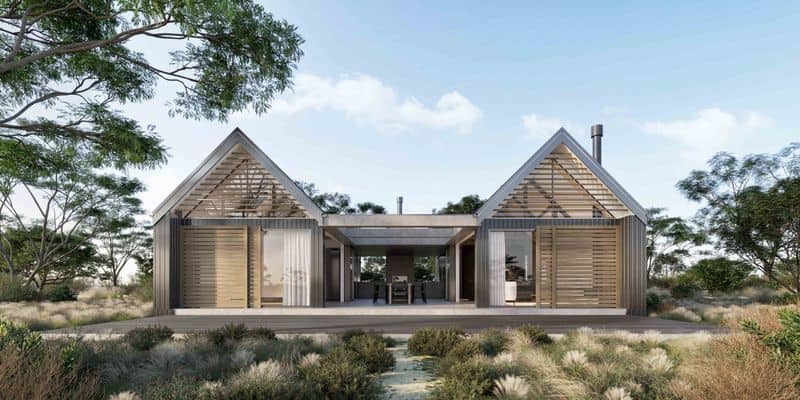 COOLHOUSE, designed by award-winning Jessop Architects, offers a range of modular, low-energy designs with a naturally beautiful aesthetic, functionality, and contemporary New Zealand architecture. The concept-to-completion service ensures the highest construction standards, far surpassing building codes, with designs tailored explicitly for optimal siting. COOLHOUSE operates nationwide and adheres to a high-performance building philosophy, emphasizing thermal massing, solar optimization, and airtight designs.
Highlights:
Designed by award-winning Jessop Architects, emphasizing contemporary New Zealand architecture
Concept-to-completion service ensures the highest construction standards, surpassing building codes
Tailored for optimal siting with a focus on airtight, thermal massing, and solar optimization
Operates nationwide, catering to various client needs and preferences.
TRANSBUILD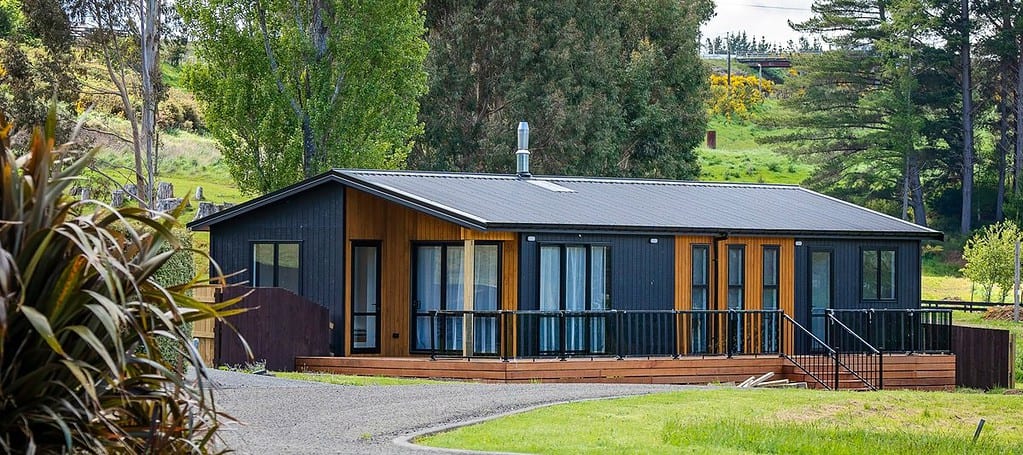 TRANSBUILD, the leading provider of transportable buildings in NZ, specializes in efficient pre-built solutions constructed with top-quality local materials. With a focus on speed, cost-effectiveness, and reduced stress, they offer complete residential and commercial options, ensuring timely, on-budget delivery.
Highlights:
Specializes in fast, cost-effective, transportable buildings with quality materials
Emphasizes on-time, stress-free construction with a focus on customer experience
Provides fully finished buildings with a comprehensive Master Builder Guarantee
Offers a diverse range of residential and commercial building options
Streamlined 6-step process ensures fast and hassle-free construction.
Keith Hay Homes

Keith Hay Homes, a family business established by Keith Hay in 1938, has become a cornerstone in the New Zealand housing industry. Their focus on customer satisfaction is evident with over 85 years of experience and 50,000 satisfied customers. Offering pre-built and pre-consented homes, they ensure a stress-free building process with their customer-centric approach and commitment to quality and affordability.
Highlights:
Offers pre-built and pre-consented homes for convenient, hassle-free construction
Emphasizes customer satisfaction and community support through various charities
Pioneered the transportable housing market in the 1930s with innovative building techniques
Committed to quality, affordability, and customer-focused service in the housing sector.
Green Haven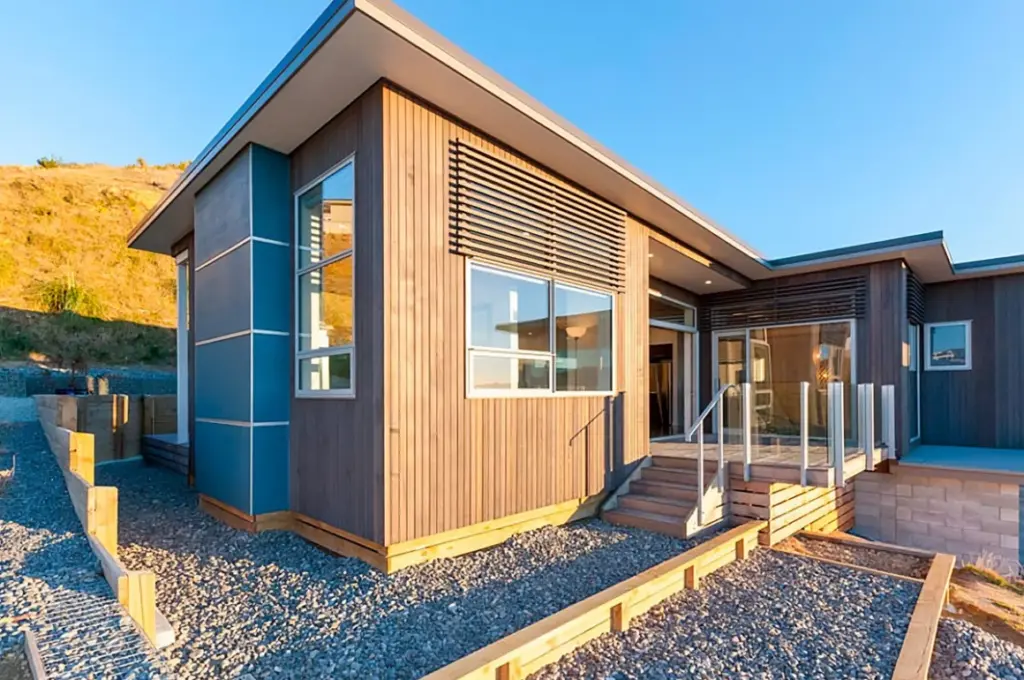 Green Haven is a Levin-based, family-owned business specializing in manufacturing and delivering premium, energy-efficient transportable homes throughout the North Island of New Zealand. Focusing on architectural design, sustainability, and personalized service, they prioritize environmental consciousness while ensuring top-quality workmanship and reliable, handpicked tradespeople.
Highlights:
Emphasis on architectural design and energy efficiency
Commitment to sustainable materials and eco-friendly options
Personalized service and attention to New Zealand's environmental conditions
Comprehensive turnkey service with Code Compliance Certificate and 10-Year Residential Guarantee.
Modulo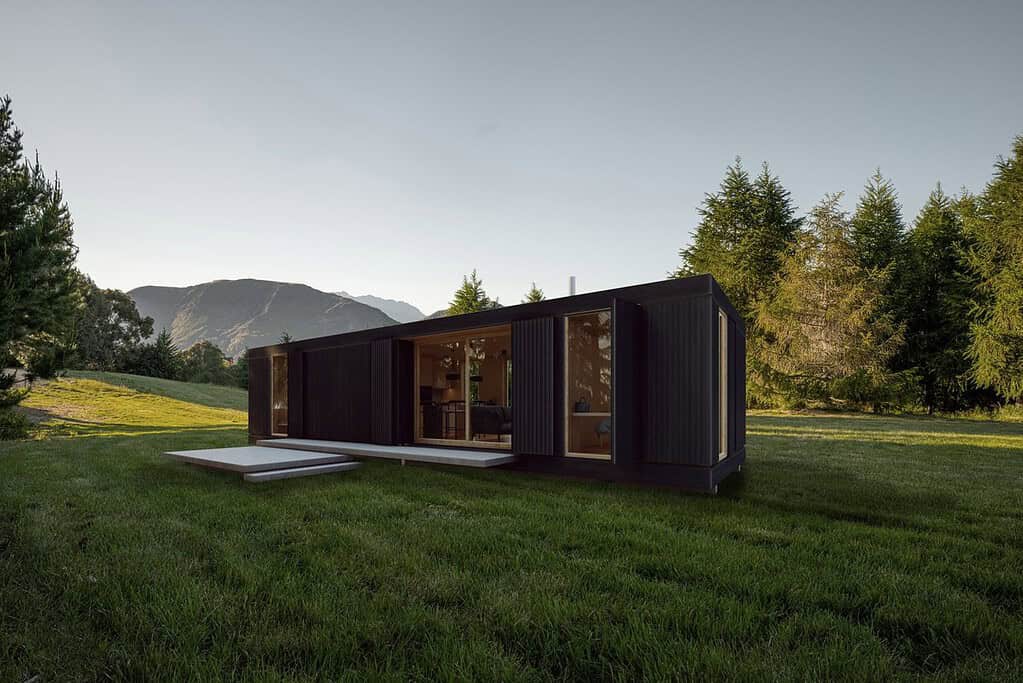 Modulo is a pioneering offsite building company that produces beautifully designed, compact, and sustainable prebuilt homes, offices, studios, and sleepouts. Their mission is to provide more housing opportunities with high-quality designs at reasonable prices, all while promoting sustainability and architectural innovation. Modulo offers a range of customizable options, collaborating with clients and architects to create bespoke, modular solutions tailored to individual preferences and site requirements.
Highlights:
Customizable and sustainable prebuilt homes, offices, and studios
Focus on architectural innovation and affordability
Offsite construction for enhanced cost certainty and quality control
Personalized design solutions in collaboration with clients and architects
Promotes sustainability and environmentally friendly building practices
Fraemohs Homes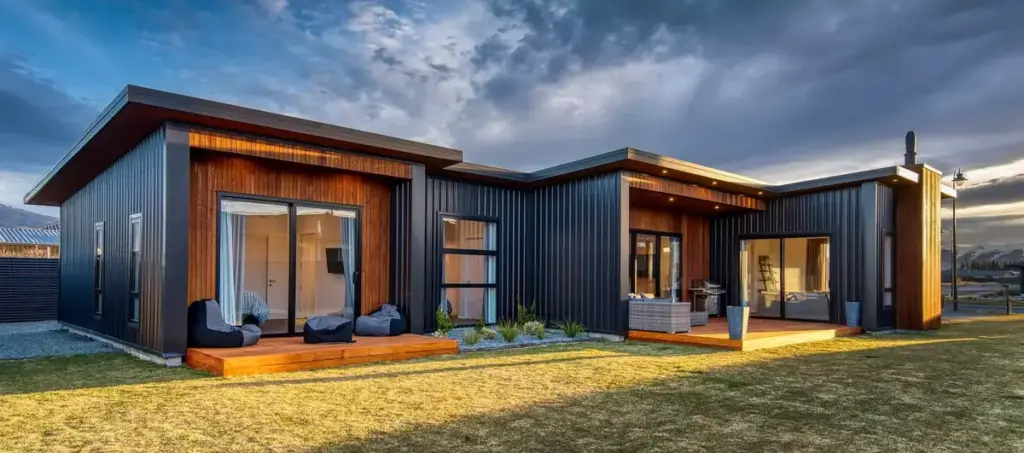 Fraemohs Homes, one of New Zealand's longest-serving home-building companies, specializes in timeless Scandinavian home design and construction. Their homes, available in various locations across the country, boast traditional and modern styles, using sustainably grown timber for a healthy, environmentally responsible living space. With an emphasis on sustainability, durability, and innovative design, Fraemohs Homes provides a range of options to meet diverse customer needs.
Highlights:
Timeless Scandinavian home design using sustainably grown timber
Emphasis on sustainability, health, and environmentally responsible living
Diverse range of traditional and modern home styles are available nationwide
Personalized design solutions tailored to individual preferences and site requirements
Expertise in creating durable homes with natural temperature and moisture control.
Ecopod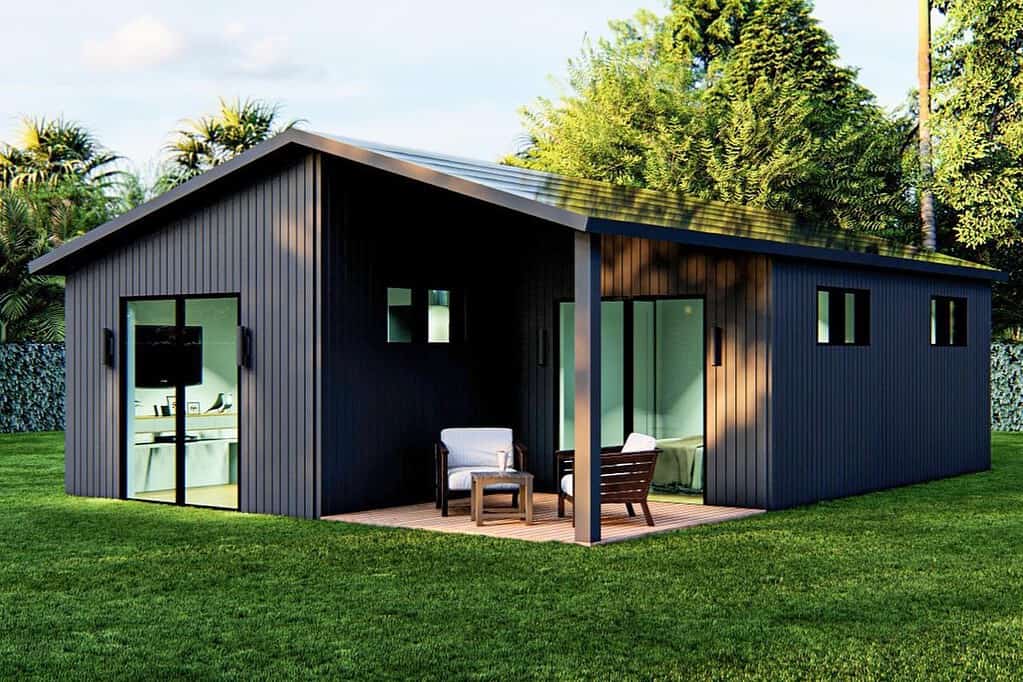 Ecopod, a leading provider of portable cabins in New Zealand, offers architecturally designed, environmentally friendly prefabricated building solutions. Specializing on sustainability and customer satisfaction, they provide diverse flexible options, managing the entire project from concept design to delivery. Their expertise, dedication to eco-friendly practices, and emphasis on high-quality materials ensure durable and economically sound pods that meet various building needs.
Highlights:
Emphasis on sustainable and eco-friendly practices
Diverse range of flexible and adaptable building options
End-to-end project management for a stress-free experience
Decades of trusted experience in building homes for Kiwis
Commitment to durable, long-lasting, and environmentally friendly pods
Absolute Tiny Houses
Absolute Tiny Houses is a specialized company in New Zealand that constructs customized tiny houses built with premium materials designed for New Zealanders' needs. Led by founder Michael Hale, the team's expertise stems from a background in the boat-building industry, emphasizing beautiful design and functionality in small spaces. Their commitment to quality over quantity ensures that each tiny house is meticulously crafted with attention to detail and personalized to reflect their clients' unique visions and inspirations.
Highlights:
Customized tiny houses tailored for New Zealand conditions
Premium steel framing for lightweight and durable structures
Emphasis on unique and high-quality design in small spaces
Personalized attention to detail for each project
Focus on creating an intentional and sustainable lifestyle with financial freedom.
Modul
Modul introduces an innovative way of purchasing prefabricated homes. Modul offers full-sized, precision-manufactured, two-story, three-bedroom homes. Unlike traditional modular homes, Modul homes are single, prefabricated units crafted entirely at a leading facility in China, adhering to high environmental standards and New Zealand building codes. The collaborative design effort with Auckland's Shanahan Architects ensures quality and affordability, with the homes ready within a remarkable four-week timeframe.
Highlights:
Precision-manufactured, full-sized two-story homes
Single, prefabricated units crafted in a leading Chinese facility
Adherence to high environmental standards and New Zealand building codes
Remarkable four-week timeframe from manufacturing to readiness.
Mod Build Home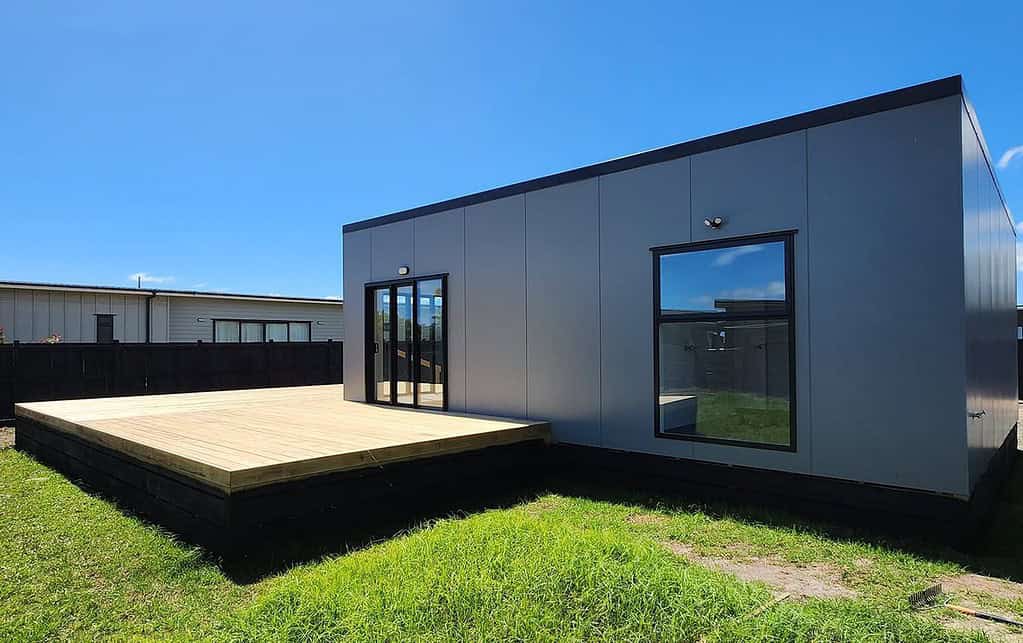 Mod Build Homes provides fully completed buildings delivered ready for onsite connection. With a focus on the best materials and transportable modular homes, they offer an economical and sustainable solution for affordable housing. Their emphasis on modern, clean, and sleek kitchens and bathrooms and their dedication to quality and customer experience make them a top choice for prospective homeowners.
Highlights:
Fully completed buildings for onsite connection
Emphasis on honesty, competitive pricing, and quality materials
Focus on transportable modular homes for affordability and sustainability
Dedication to modern, clean, and sleek kitchens and bathrooms
Flexi House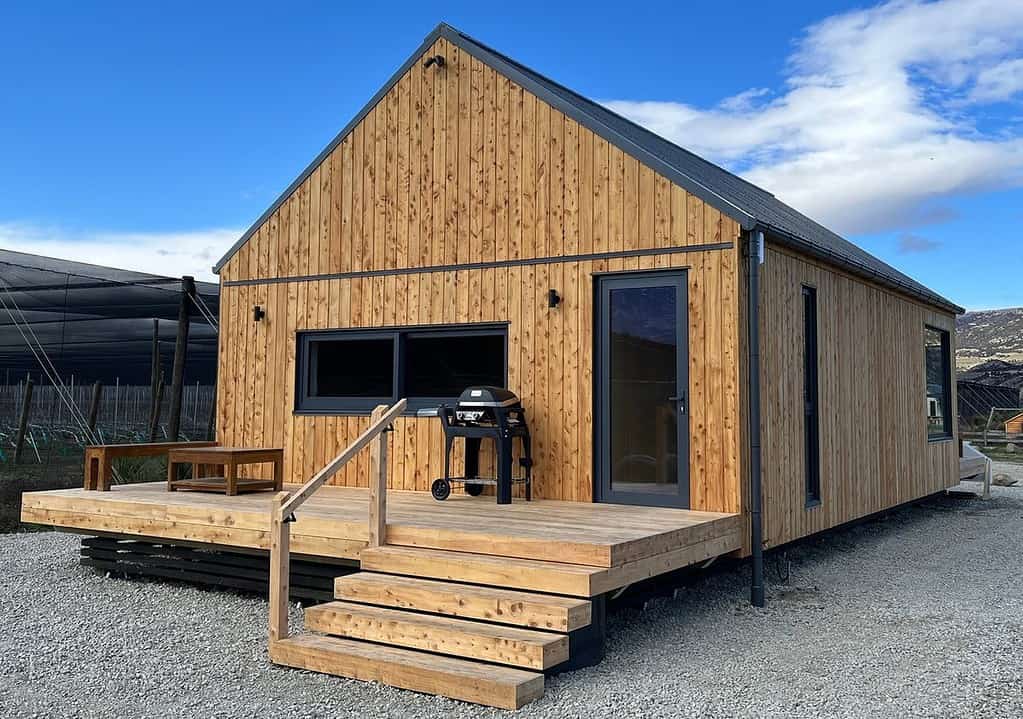 Flexi House is revolutionizing the New Zealand housing market with its innovative, sustainable, and energy-efficient building approach. Utilizing a standardized and repeatable building component system, Flexi House offers high-quality, healthy homes that can adapt to the changing needs of homeowners. Their advanced Flexi Panels and a unique Flexi High-Performance Envelope ensure a weathertight structure and significantly reduced carbon footprint while providing a faster path to homeownership. Flexi House challenges the conventional construction industry by advocating for an offsite and scalable building approach supporting circular economy principles and sustainable practices.
Highlights:
Innovative, sustainable, and energy-efficient building approach
Standardized and repeatable building component system for adaptable homes
Advanced Flexi Panels and Flexi High-Performance Envelope for weathertight structures
Reduced carbon footprint and faster path to homeownership
Advocacy for offsite and scalable building practices supporting circular economy principles.
Modern Building Solutions
Modern Building Solutions is a leading provider in New Zealand, offering a comprehensive package from initial design to council consent, construction, and transport. With a focus on transparency and efficiency, the company controls the build process in their workshop, ensuring fixed price quotes and timely delivery. The team's commitment to customer satisfaction and continuous improvement sets them apart, delivering fully customizable, architecturally designed homes that are easily transported and affordable.
Highlights:
Comprehensive services from design to transport
Controlled build process for fixed price quotes and timely delivery
Simple online quoting system for easy specification review
Customizable, architecturally designed homes with streamlined construction
Emphasis on customer satisfaction and continuous improvement.
A1homes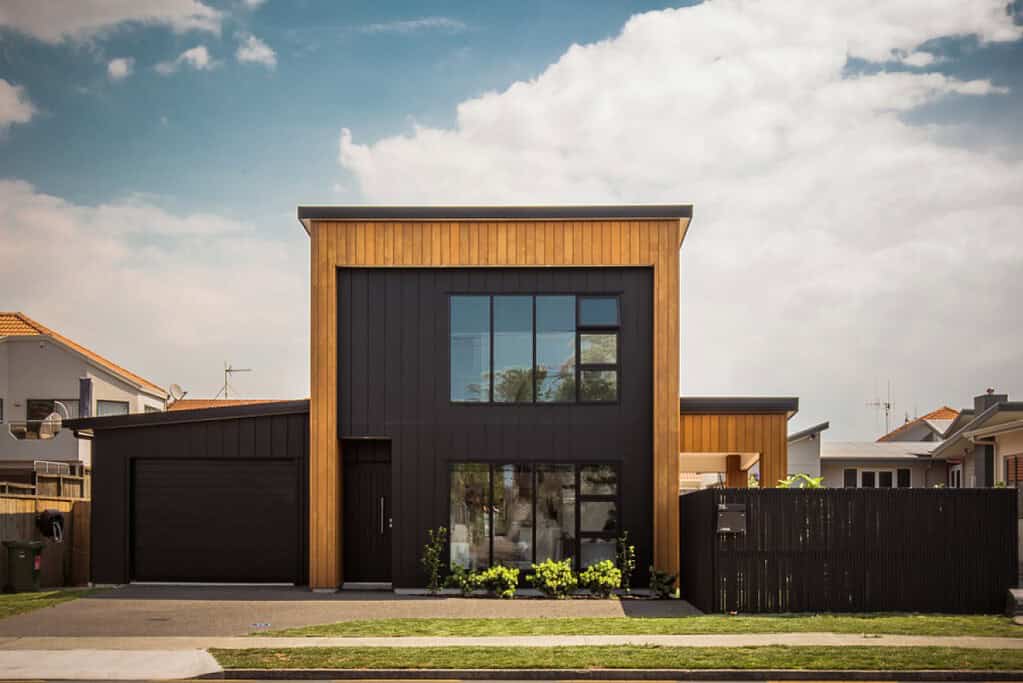 A1homes, a renowned name in New Zealand, has fulfilled people's dreams for over 20 years. As registered Master Builders, they offer an array of plans for home builds, kit homes, and transportable homes, all to provide transparent pricing. With a solid local network and a commitment to using locally sourced materials, A1homes ensures that each project is uniquely tailored to the region's requirements. Their step-by-step process simplifies the journey to owning your dream home, making the experience smooth and hassle-free.
Highlights:
Registered Master Builders offering diverse home plans
Transparent pricing process with known and site-specific costs
Local solid network ensuring regional compliance and quality materials
Streamlined, step-by-step process for a hassle-free building experience
Bode Homes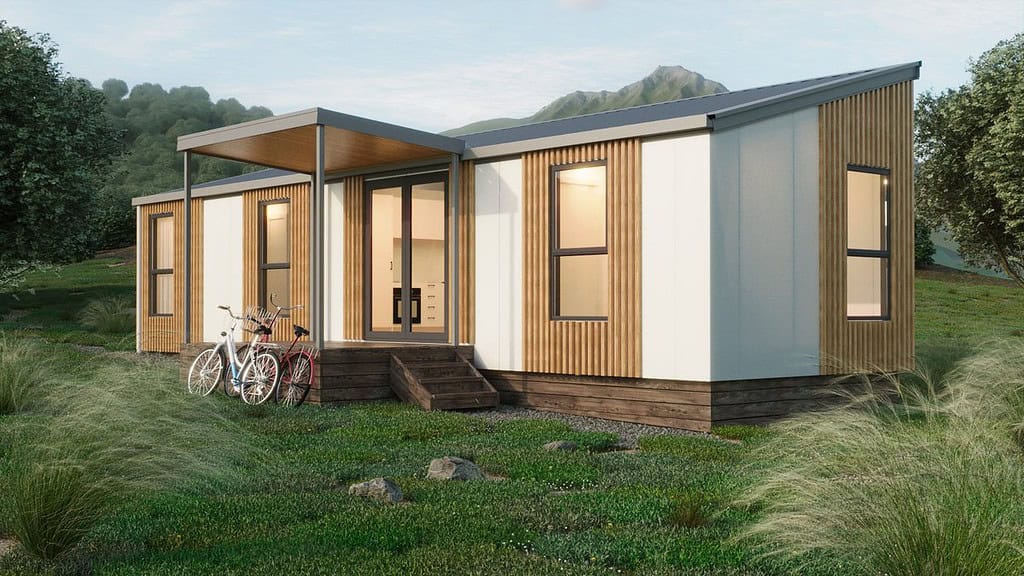 Bode Homes, part of The Wellington Company group, is transforming New Zealand's housing industry with highly functional and affordable homes. Utilizing advanced PIR structural insulation panels, Bode ensures superior thermal efficiency, sustainability, and local industry support. With a mission to provide cost-effective living solutions, Bode stands out with its speed-to-build, quality manufacturing, and exceptional performance, setting a new standard for the future of home construction.
Highlights:
Innovative use of PIR structural insulation panels for energy efficiency
Speedy construction process with precision manufacturing and robotic technologies
Exceptional performance and quality, exceeding industry standards
Emphasis on affordability for high-quality, sustainable homes
Part of The Wellington Company group, with a legacy of environmental design and innovation.