Scotland's housing market has seen a surge in demand for sustainable and innovative living solutions, prompting an increased interest in modular homes. As the trend gains momentum, a host of forward-thinking manufacturers have emerged, offering cutting-edge design and construction services tailored to the unique needs of Scottish residents. These modular home companies showcase a fusion of contemporary aesthetics and eco-friendly practices, providing efficient, cost-effective, and customizable living spaces. Whether nestled in the picturesque Scottish Highlands or the bustling urban landscapes, these manufacturers are reshaping the housing sector with their commitment to quality and sustainability.
Neat Living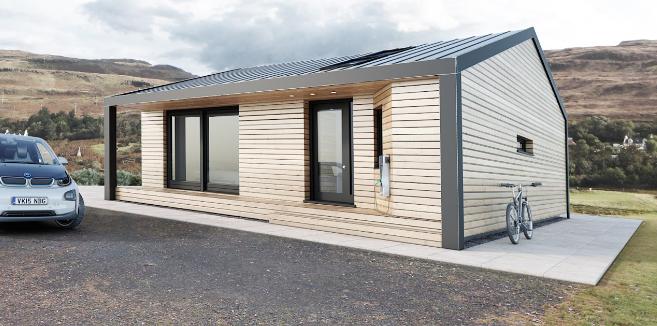 Neat Living specializes in creating sustainable, visually stunning timber kit houses designed to meet individual preferences. Offering a one-stop-shop experience, they assist with initial budget planning, planning applications, and competitive bids for site services. The Aurora Range, including the Studio Pod and various models, features an open-panel timber kit system, providing energy-efficient and easily transportable structures. As proponents of sustainable living, Neat Living emphasizes the importance of sustainable materials, airtightness, and thermal bridging in their designs, ensuring minimal environmental impact and long-term durability.
Highlights:
Specializes in customizable, eco-friendly timber kit houses
Offers a one-stop-shop experience, including planning assistance and competitive bids
The Aurora Range features open-panel timber kit systems for energy efficiency and easy transport
Emphasizes the use of sustainable materials, airtightness, and thermal bridging for long-term durability
Strives to minimize environmental impact through sustainable building practices.
Aroha Escapes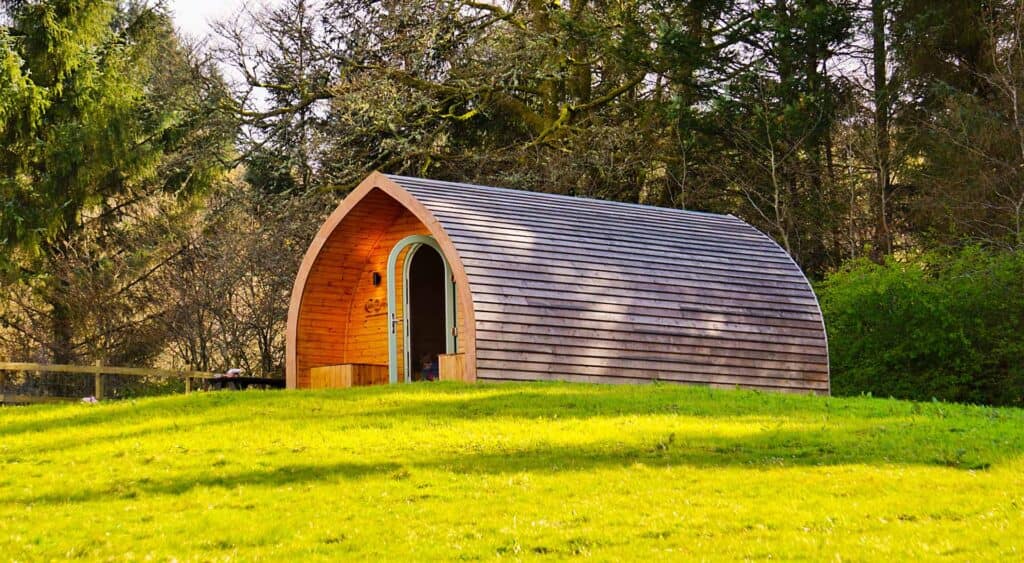 Aroha Escapes, established in 2014, specializes in crafting bespoke luxury Ayrshire garden rooms and modular buildings, including glamping pods, newly built homes, and school classrooms. Offering a seamless blend of luxury and nature, their garden rooms provide an idyllic sanctuary for relaxation, while their modular buildings reflect a commitment to quality craftsmanship and sustainable living. With a focus on customer satisfaction and attention to detail, Aroha Escapes delivers innovative, customizable, eco-friendly solutions that seamlessly integrate with Scotland's breathtaking landscapes.
Highlights:
Specializes in luxurious Ayrshire garden rooms and innovative modular buildings
Emphasizes a seamless blend of luxury, craftsmanship, and sustainable living
Offers a diverse range of customizable options for garden rooms and modular buildings
Boasts a team of experienced professionals dedicated to excellent customer support
Prioritizes quality materials, sustainability, and eco-friendly construction methods for all projects.
Caber House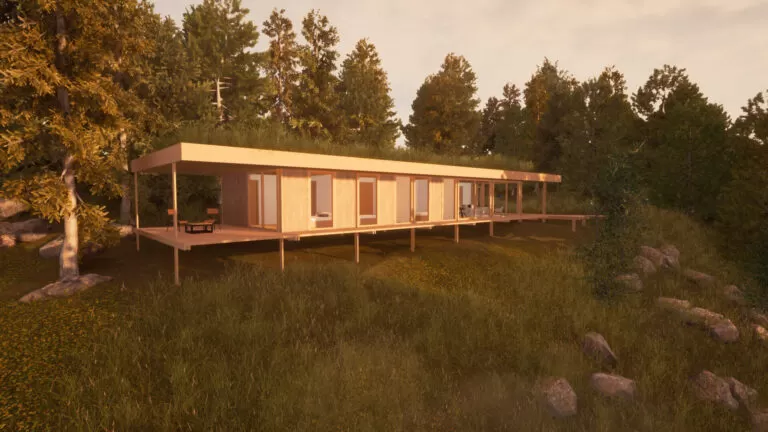 Caber House prioritizes the creation of stunning, sustainable homes, reflecting their unwavering commitment to superior quality and sustainable living. Their focus on healthy living and bespoke designs results in architect-designed houses tailored to individual needs, all while adhering to the Passivhaus Low Energy Standard. Offering a range of house types with versatile options, from single-story to multi-bedroom homes, each design is meticulously optimized for efficient energy performance. With their state-of-the-art techniques and cutting-edge sustainable construction, Caber House remains at the forefront, delivering innovative, eco-friendly homes for self-builders.
Highlights:
Custom-built, Passivhaus Low Energy Standard homes designed for healthy living
Range of versatile house types tailored to diverse lifestyles and households
Emphasis on site-specific design and energy-efficient performance for each home
Experienced team of architects and builders committed to sustainable, innovative designs
Superior quality materials and craftsmanship are used in every Caber House build.
Terra Deluxe
Terraduluxe offers an impressive array of fully pre-assembled Office Pods, seamlessly blending classic and contemporary designs to create versatile workspaces that transcend the ordinary. Focusing on functionality, aesthetics, and space enhancement, their Office Pods comply with planning regulations, eliminating the need for additional permissions. These high-quality, low-maintenance structures come with a 25-year structural warranty and feature durable, non-combustible, and water-resistant materials, ensuring lasting performance and efficiency.
Highlights:
Fully preassembled, hassle-free installation with integrated furniture and complete wiring
High-quality steel frame system ensuring structural stability and durability
Three distinct Office Pods are available in varying sizes and designs
Designed for multiple functionalities, including office, leisure, studio, or guest accommodation
Sustainable and eco-friendly construction with recyclable materials and energy-efficient features.
Modular 1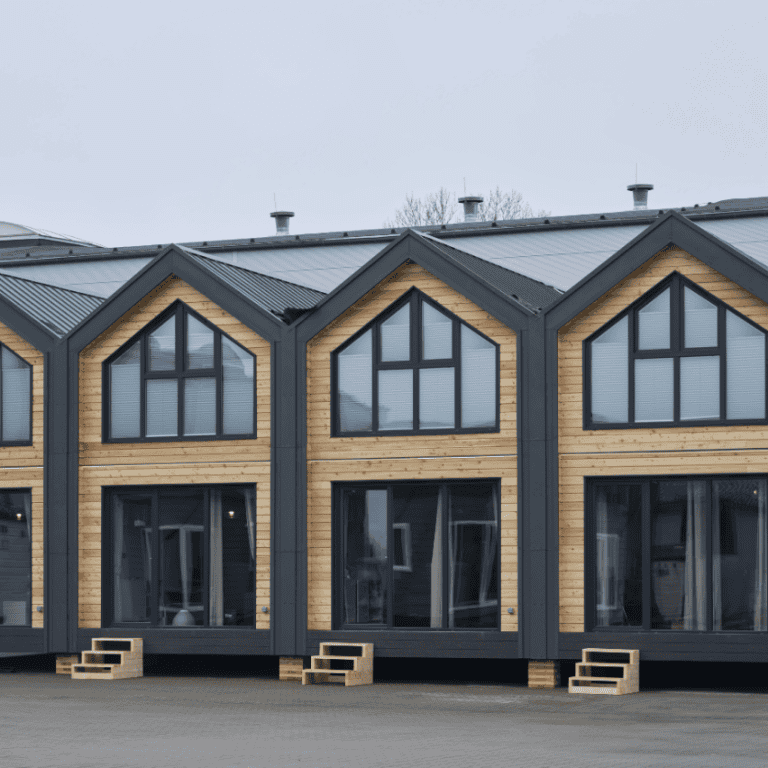 Modular 1 pioneers modular construction, offering customizable solutions for diverse applications. Their sophisticated universal module system ensures flexibility and efficiency. With a focus on quality materials and advanced tech, each structure is durable and weather-resistant. Prioritizing time-saving implementation, projects are delivered faster than traditional methods. Committed to customer satisfaction, timely delivery, and excellent service, they are the top choice for modular construction needs.
Highlights:
Innovative universal module system for efficient construction
Emphasis on high-quality, durable, and weather-resistant materials
Time-saving implementation compared to traditional construction methods
Commitment to customer satisfaction, timely delivery, and excellent service
Diverse range of modular solutions for residential, commercial, and industrial applications
Dan Wood House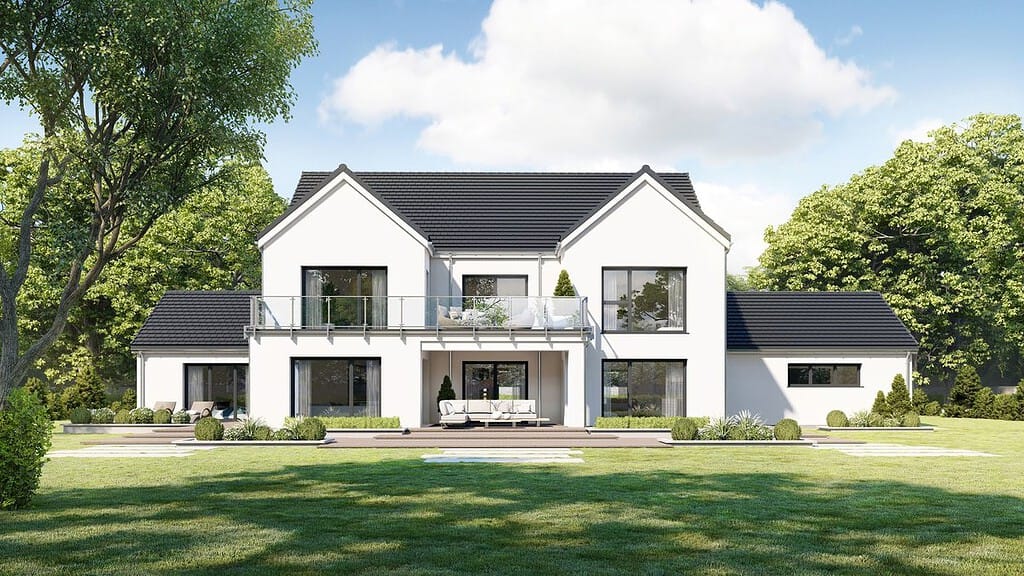 Dan-Wood House specializes in energy-efficient timber-frame houses, offering transparent pricing and a streamlined construction process. With over 25 years of experience and 17,000 completed projects, their factory in Poland utilizes state-of-the-art technology to produce over 2,000 houses annually. Dan-Wood's European presence extends to Germany, Austria, Switzerland, and the UK, catering to diverse markets with turn-key solutions. They prioritize quality, value, and customer satisfaction, combining modernity with respect for tradition in their house-building philosophy.
Highlights:
Specializes in energy-efficient timber-frame houses
Transparent pricing and streamlined construction process
Over 25 years of experience and 17,000 completed projects
State-of-the-art technology producing over 2,000 houses annually
Presence in various European countries, delivering turn-key solutions
The Wee House Co.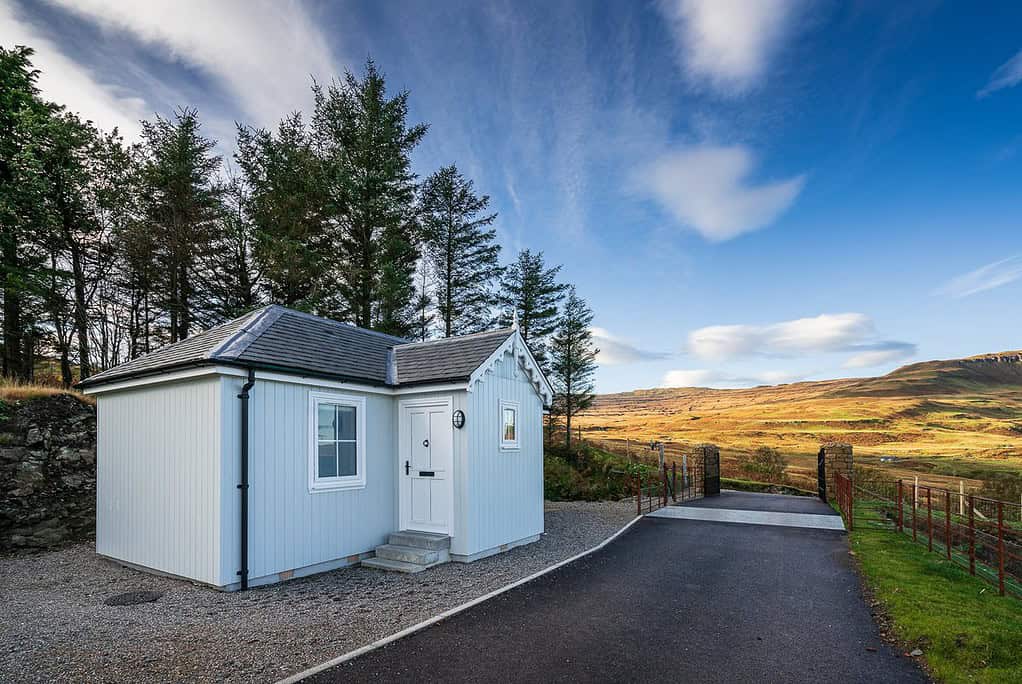 The Wee House Co. combines modern modular construction with timeless design principles, delivering homes with character and appeal. Based in Ayrshire, their houses are built in a controlled factory environment before being completed on various sites across the UK. Offering a stress-free and enjoyable custom-build experience, they ensure compliance with the latest building regulations, enhanced insulation, and cost-effective energy usage. With a focus on sustainability, the company minimizes environmental impact and promotes community well-being through efficient waste management and responsible construction practices.
Highlights:
Modern modular homes with classic design principles
Stress-free custom-build experience with compliance with regulations
Enhanced insulation for energy-efficient and cost-effective usage
Sustainable construction practices with efficient waste management
Reduced disruption during construction, emphasizing community engagement.
HebHomes
HebHomes provides a diverse range of self-build flatpack kit homes featuring eco-friendly designs inspired by traditional Hebridean architecture. With a strong emphasis on design excellence and green construction systems, their houses offer flexibility, price clarity, and turnkey services. The company's collection comprises five ranges, including Airigh, Accessible, Longhouse, Steading, and Whitehouse, each adapted to suit specific locations and requirements. HebHomes, a dynamic and fast-growing enterprise, prioritizes sustainable and environmentally sympathetic practices while prioritizing customer needs and satisfaction. 
Highlights:
Self-build flatpack kit homes inspired by Hebridean architecture
Design excellence and open-plan living with modern interiors
Green construction systems utilizing advanced timber frame structures
Flexible design options tailored to specific requirements and locations
Comprehensive turnkey services for hassle-free home building and completion
Echo Living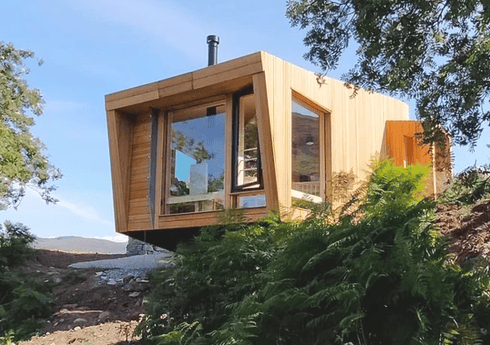 Echo Living is a design and construction company based in southwest Scotland, specializing in creating cabins and small buildings. With a strong focus on sustainable, eco-friendly construction, they aim to connect their designs with nature while minimizing environmental impact. Founded by award-winning designer Sam Booth, Echo Living emphasizes elegance and efficiency in small-scale living, using renewable timber panels and sustainable materials powered by renewable energy. The company's team of multidisciplinary experts ensures each project is tailored to the client's specific needs and site requirements, offering a range of pre-contract services to facilitate the planning and construction process.
Highlights:
Sustainable, eco-friendly cabins and small building construction
Emphasis on efficiency and elegance in small-scale living spaces
Use of renewable timber panels and sustainable materials in construction
Tailored designs and pre-contract services for a seamless building process
Iron & Pine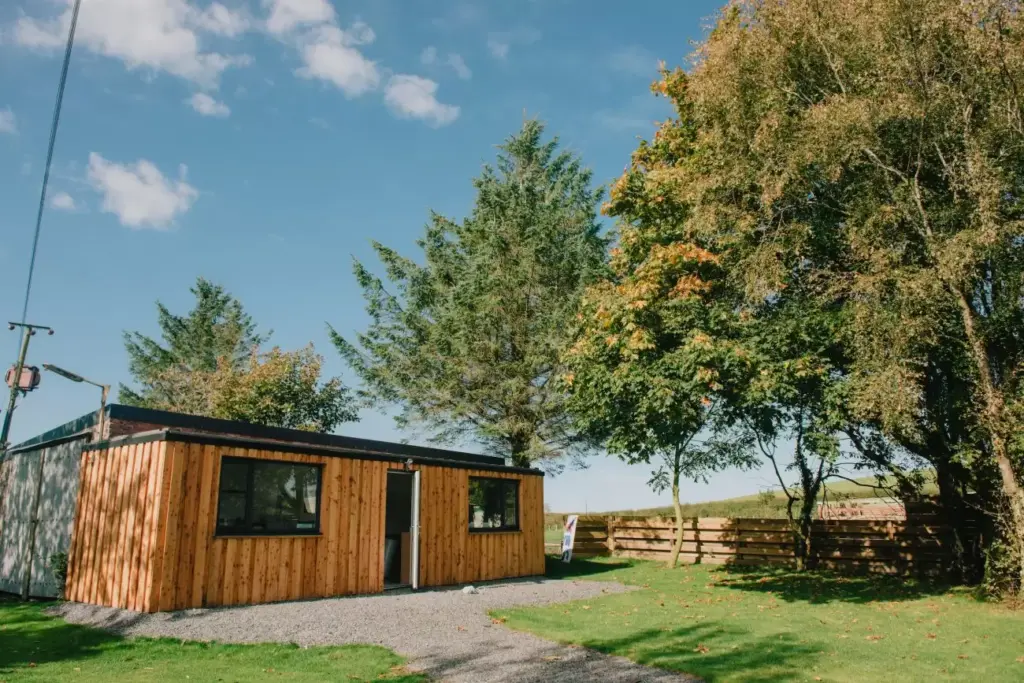 Iron & Pine, a specialist design and manufacturing company in Dumfries & Galloway, Scotland, is renowned for creating exceptional modular buildings by repurposing shipping containers. With a commitment to quality and innovation, they have successfully delivered a range of outstanding projects across various sectors in the UK. From holiday accommodations and garden rooms to offices and event spaces, their designs combine functionality and meticulous attention to detail, ensuring year-round comfort and energy efficiency.
Highlights:
Specialist design and manufacturing of modular buildings from shipping containers
Exceptional attention to detail, functionality, and energy efficiency in designs
Delivery of projects across multiple sectors, including holiday accommodations, offices, and retail spaces
Skilled team and efficient production processes ensuring high-quality finishes
Bespoke projects tailored to individual customer requirements.
Makar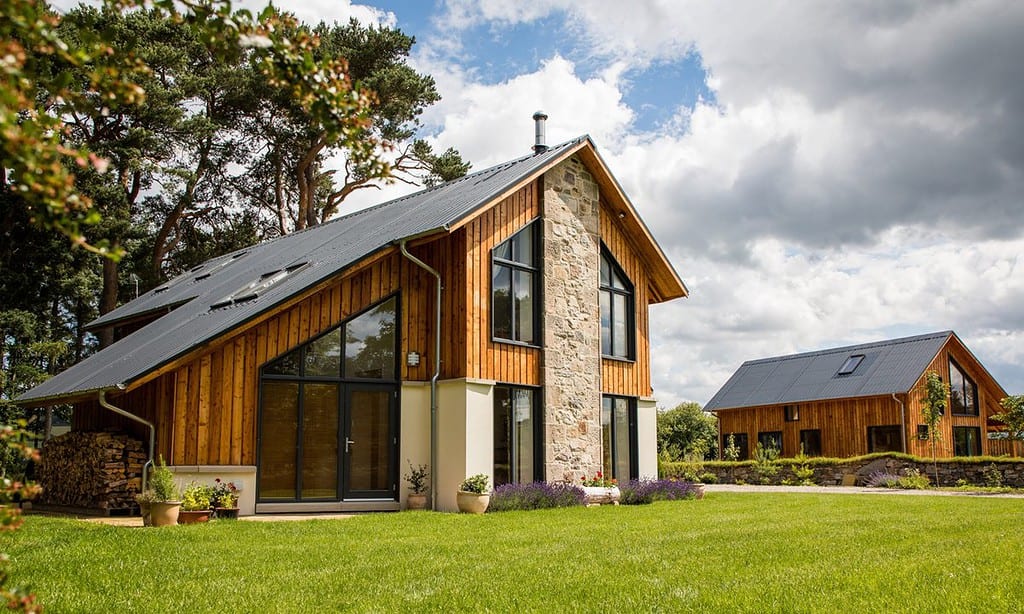 Makar, an architect-led design, manufacture, and construction company established in 2002, is at the forefront of ecological design and off-site construction in the UK. With a strong emphasis on healthy, comfortable, and low-energy homes, they utilize environmentally friendly building materials, including Scottish-grown timber, for their innovative net-zero, ecological houses and commercial buildings. Their approach involves careful design stages, meticulous manufacturing, and efficient on-site assembly, resulting in complete, externally finished structures within days.
Highlights:
Leading UK company in ecological design and off-site construction
Emphasis on healthy, comfortable, and low-energy homes using natural materials
Utilization of Scottish-grown timber and local, sustainable resources
Meticulous design stages, manufacturing, and efficient on-site assembly process
Delivery of eco homes across Scotland and beyond, including England and the Isle of Man
Stewart Design & Build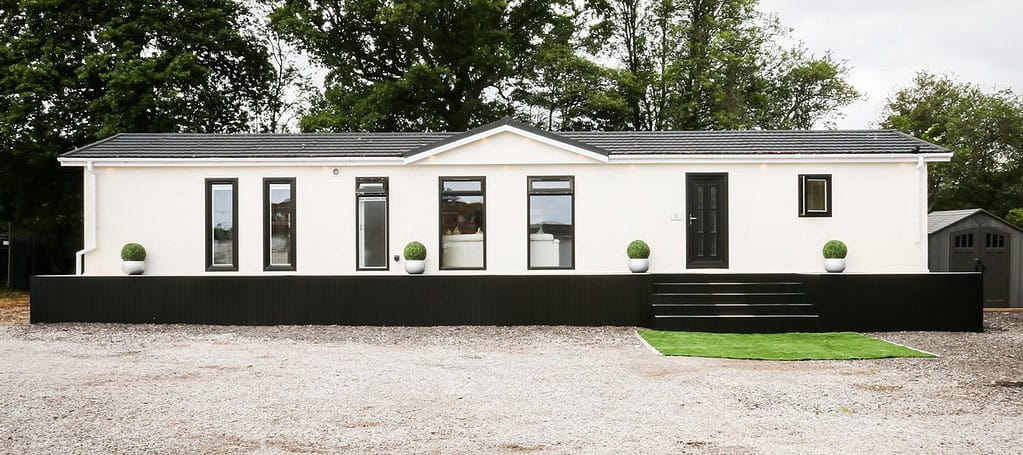 Stewart Design & Build, a family-run business in the heart of Glasgow, is Scotland's leading manufacturer of bespoke luxury Park Homes and Modular Buildings. With a strong emphasis on providing personalized experiences, they guide customers through the design stage, construction, and final delivery, ensuring each detail is meticulously attended to. Their purpose-built factory and showrooms limit simultaneous home construction to two, enabling dedicated one-to-one communication. Offering a diverse range of design options and accommodating various budgets, Stewart Design & Build is committed to using the latest technology and high-quality materials to transform clients' dream homes into reality.
Highlights:
Personalized one-to-one experience guiding customers through the design process
Limiting simultaneous home construction to ensure dedicated communication and attention
Diverse design options catering to various budgets and specifications
Utilization of the latest technology and high-quality materials for superior homes
Dab Den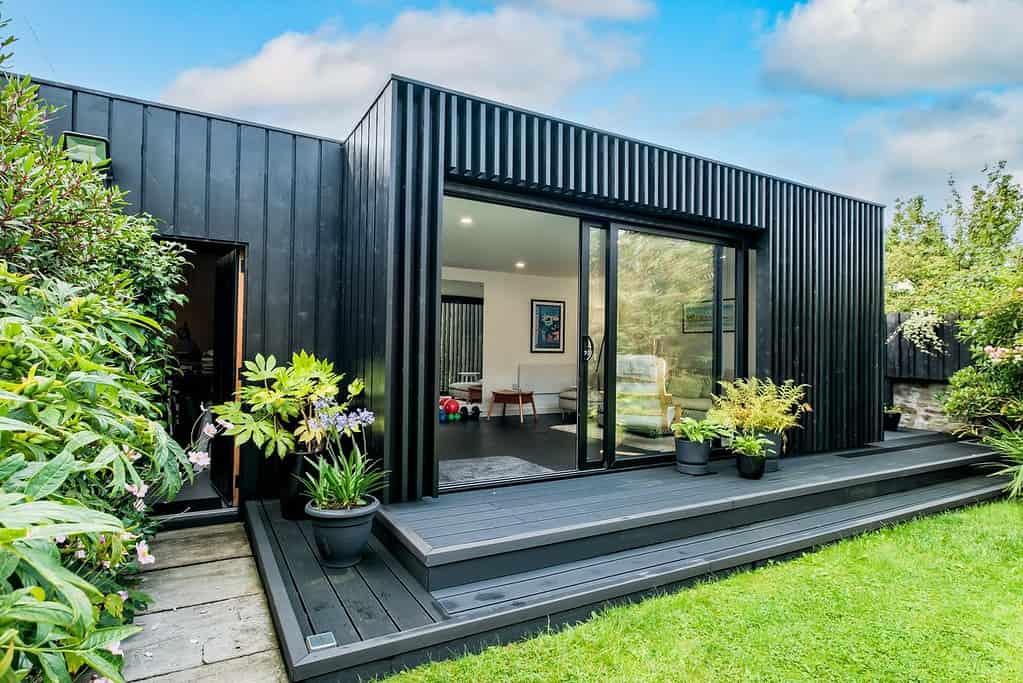 Dab Den Ltd, an award-winning, architect-led construction company, specializes in the design and installation of Structural Insulated Panel (SIP) buildings. They offer services for various projects, including house extensions, new builds, home offices, luxury garden rooms, nurseries, classrooms, and unique accommodations. With a streamlined process emphasizing efficiency and cost-effectiveness, Dab Den Ltd operates from Aberdeenshire and caters to clients across Aberdeen, Glasgow, Edinburgh, Inverness, and beyond.
Highlights:
Award-winning architect-led construction company specializing in SIP buildings
Services include house extensions, new builds, home offices, and garden rooms
Streamlined process for faster, more efficient construction and cost savings
Operating from Aberdeenshire, serving clients across Aberdeen, Glasgow, and Edinburgh
Emphasis on environmentally conscious building practices and sustainable materials
Spey Leisure Buildings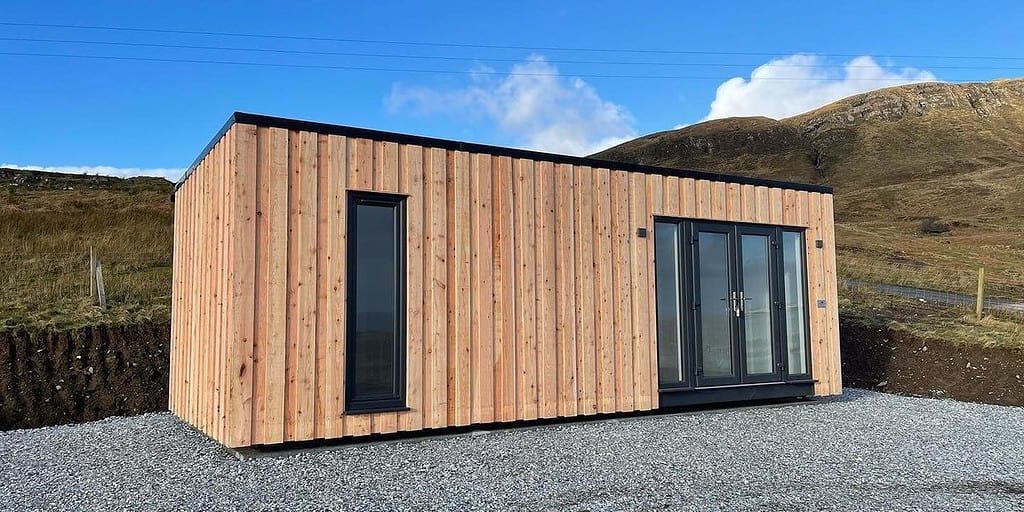 Spey Leisure Buildings specializes in crafting low-maintenance, fully insulated timber-framed lodges and pods within the picturesque setting of the Cairngorms National Park. Their passion lies in delivering personalized, modern spaces, whether it's a lodge, glamping pod, office, or garden room. Each building is meticulously designed and finished inside and out at their workshop before being transported anywhere in the UK. Spey Leisure Buildings ensures high-quality construction, offering a range of customizable options, including exterior finishes, interior designs, kitchen layouts, shower room fittings, and heating preferences.
Highlights:
Specializes in low maintenance, fully insulated timber-framed lodges and pods
Personalized designs for lodges, glamping pods, offices, and garden rooms
Buildings manufactured in the Cairngorms National Park and delivered across the UK
Offers 3D visuals for a comprehensive preview of the completed space
R. House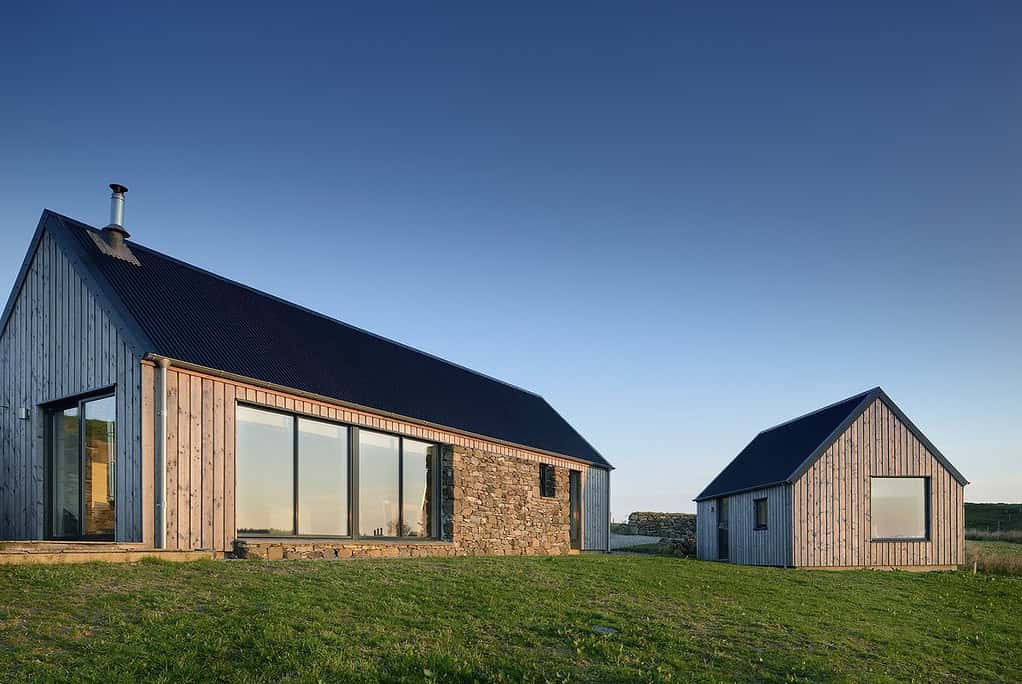 R.HOUSE, a collaboration between award-winning architects Rural Design and James MacQueen Builders, offers an innovative approach to rural living. Specializing in sustainable and efficient self-build homes, R.HOUSE manages the entire project through their Turnkey Service. Their process, from finding a suitable plot to final construction, ensures timely delivery, adherence to quality standards, and budget-friendly options. With a focus on sustainability, R.HOUSE's designs blend seamlessly with the landscape, providing a range of contemporary self-build houses from one to five bedrooms.
Highlights:
Complete Turnkey Service managing the entire self-build project
Emphasis on sustainability, energy efficiency, and eco-friendly practices
Range of contemporary self-build houses adaptable to various needs
Extensive guidance in the pre-build project steps and financing
Comprehensive approach from planning permission to completion, allowing client control.
James Mcqueen Building Contractors LTD
James MacQueen Building Contractors Ltd, based on the Isle of Skye, specializes in delivering high-quality bespoke houses and prefabricated new-build properties. With a focus on providing excellent customer service, their team manages projects ranging from commercial new builds to public sector housing developments, exemplifying their expertise and commitment to quality. They offer a comprehensive service from pre-planning to completion and are renowned for their diverse portfolio of work and dynamic approach to each project.
Highlights:
Specialized in high-quality bespoke and prefabricated new-build properties
Diverse portfolio includes commercial projects, public-sector housing, and developments.
Committed to providing excellent customer care and professional service
Expertise in managing projects of varying complexity and specifications
Collaborates with R.House for sustainable and modular housing solutions.