The best place to buy shipping containers would be in your country, to reduce shipping costs, carbon and for easier maintenance. The next best option would be to purchase in a country with a climate similar to yours so that you are assured the materials and build are adequate to your site. Another approach would be to see what container home manufacturers are doing in the market and bring the ideas to your local building professionals to ensure this is designed specific to your needs and climactic context.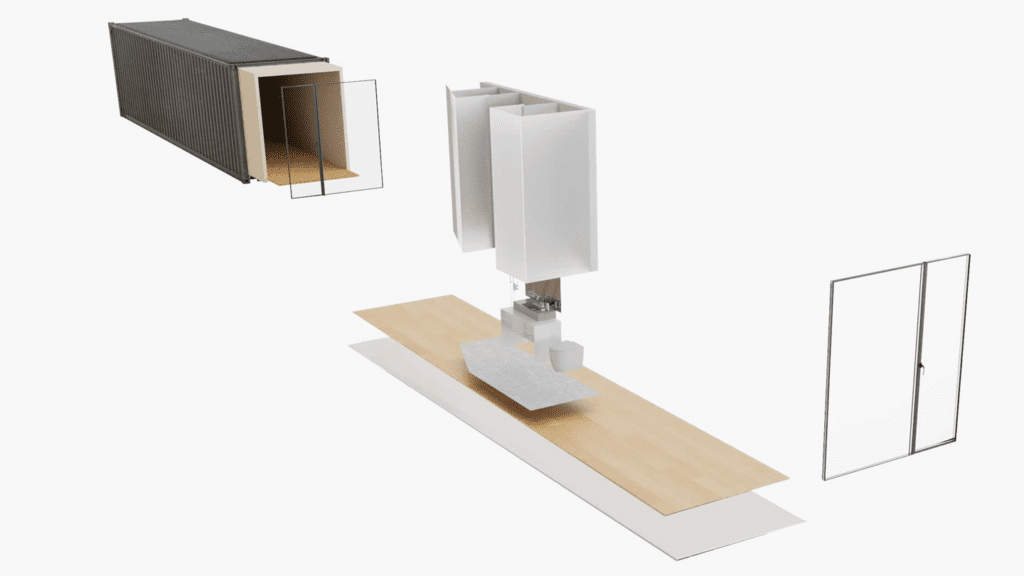 There are several manufacturers out there for shipping container homes with the rise of the trend. Feel free to peruse this article as a guide or list of inspiration on all the possibilities the container home industry has put out there in the market!
Balkan Containers
This manufacturer specializes not only in container architecture, but prefabricated and portable structures from residential, commercial and industrial. They are based in Bulgaria but ship internationally. Homes wise, they provide standard units, cabins and modular housing that can be delivered within 15 days!
They can make sanitary units, garage, retail outlets, offices, as well as metal halls, tents and tanks. Curious to purchase a unit? They have an in-site calculator that estimates a price based on how long you can pay it off (with added interest).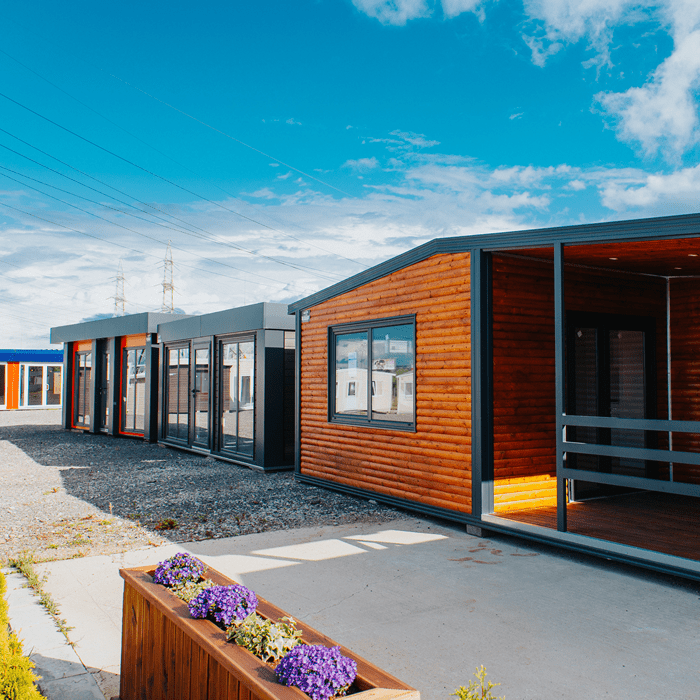 CONTAINERWERK
This German based company provides 100% recyclable modules that are ready for move in, as well as expansion modules, all with underfloor heating! What stood out is their offering on container hybrid construction. Additionally, they offer the service of "Turnkey Buildings", which is collaborating with you or your architect on the container home design.
Homeowners can choose among four facades: paint, rust, wood curtain wall or ceramic. Services include being able to custom design interiors and exterior elements such as a railed balcony, terrace or foundation block. You also have the option to install a green roof or solar photovoltaic panel roof if you like. Besides homes, they also provide hotels, showrooms, temporary housing, office and co-working spaces.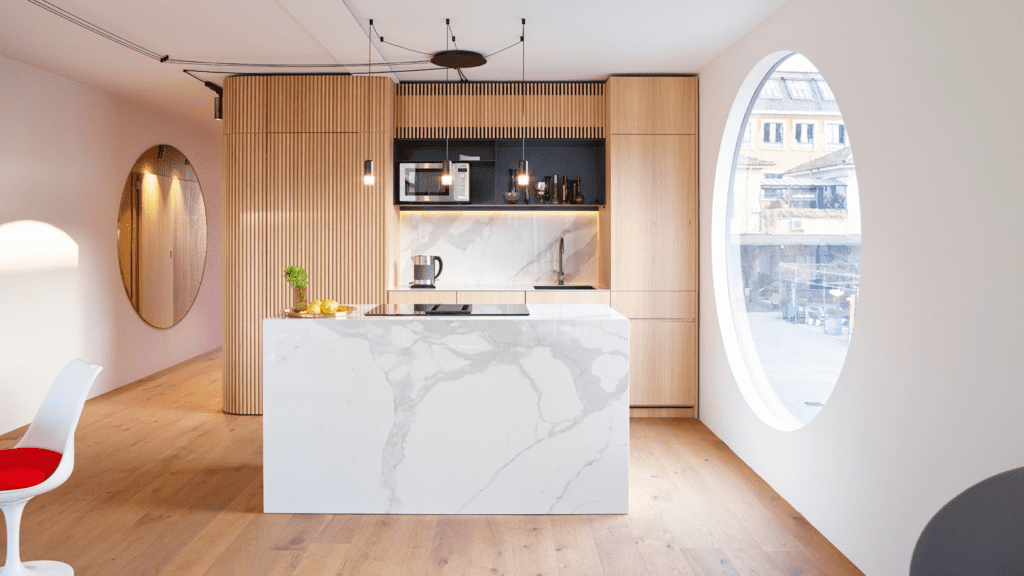 DOMINO Homes
If you've ever dreamed of those remote controlled via iPad homes, this is the manufacturer for you! They offer container home units with Smart Security, Smart Heating and Smart Solar.  Not only that, but they pay attention to their buildings utilizing zero energy in being airtight and energy efficient. They also give care toward green construction and ensuring fresh air is supplied to the unit.
Their site offers transparency in its construction details and claims it is disaster resilient! Based in Latvia, this company can also provide you a building of apartment homes made of stacked containers.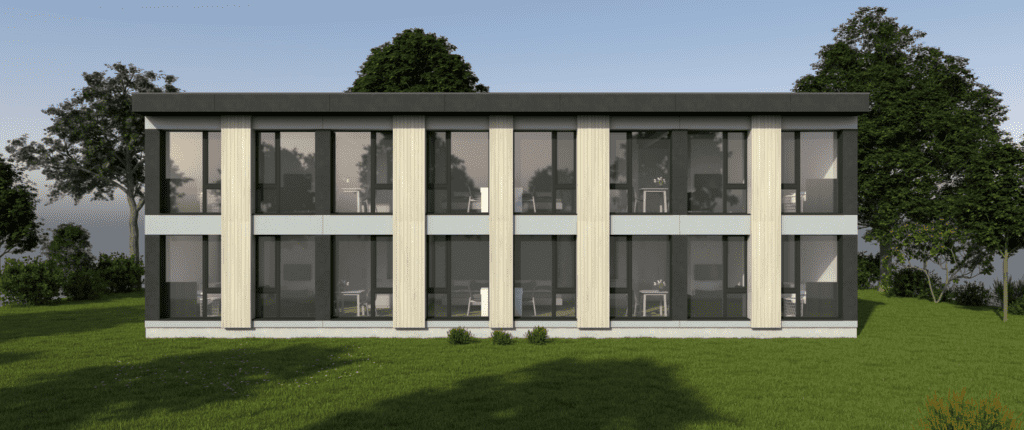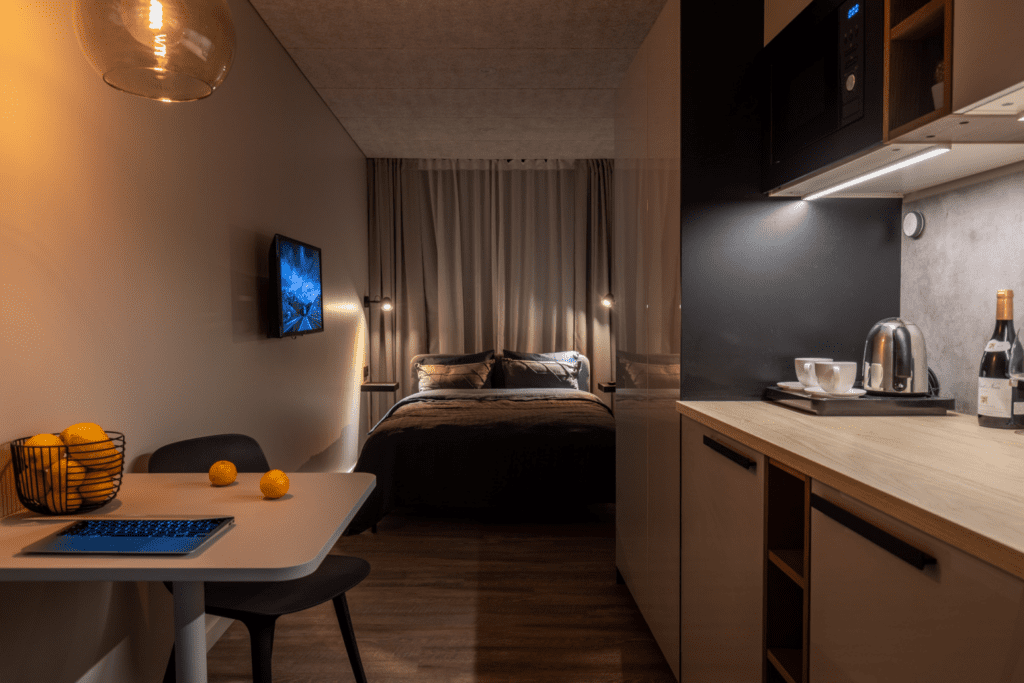 Donnelly Cabins
If you're looking for accessory buildings, offices, temporary housing, storage units or even toilet portlets, Donnelly can supply these great additions throughout the United Kingdom and Ireland.
GBR Container Homes
This German and Greek based manufacturer specializes in metal structures. This gives them the upper hand and technical knowhow on how to deal with containers, knowing when to push boundaries and creating fantastical designs. They offer a plentitude of breathtaking villas to choose from, ranging in size from a single 40 foot container of 32 square meters, to a five bedroom three story villa!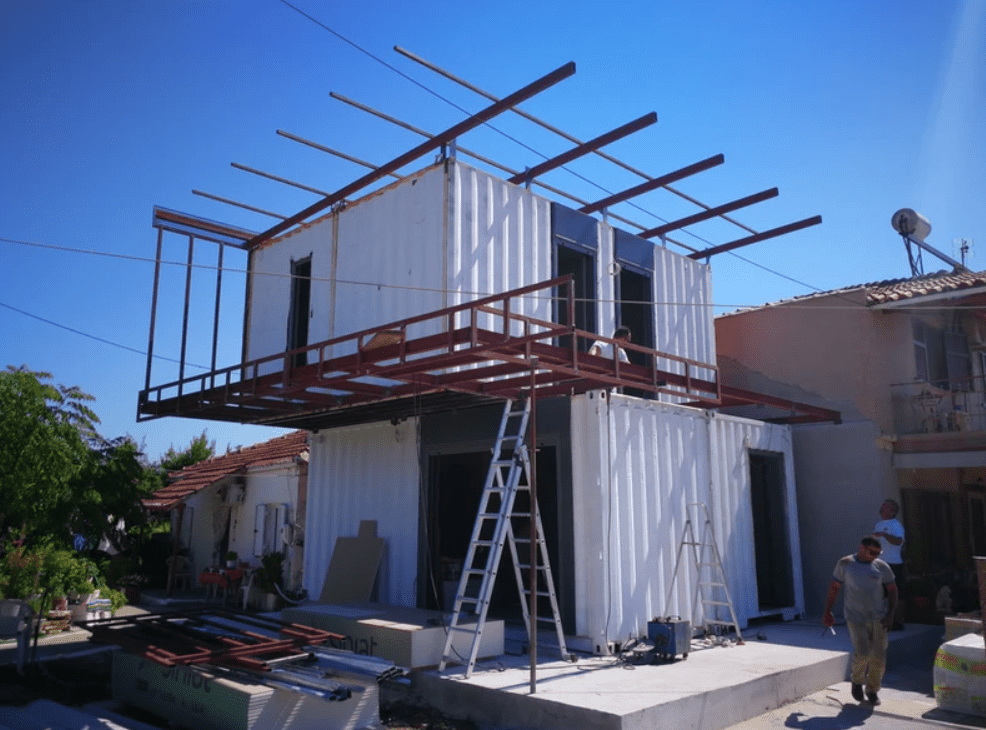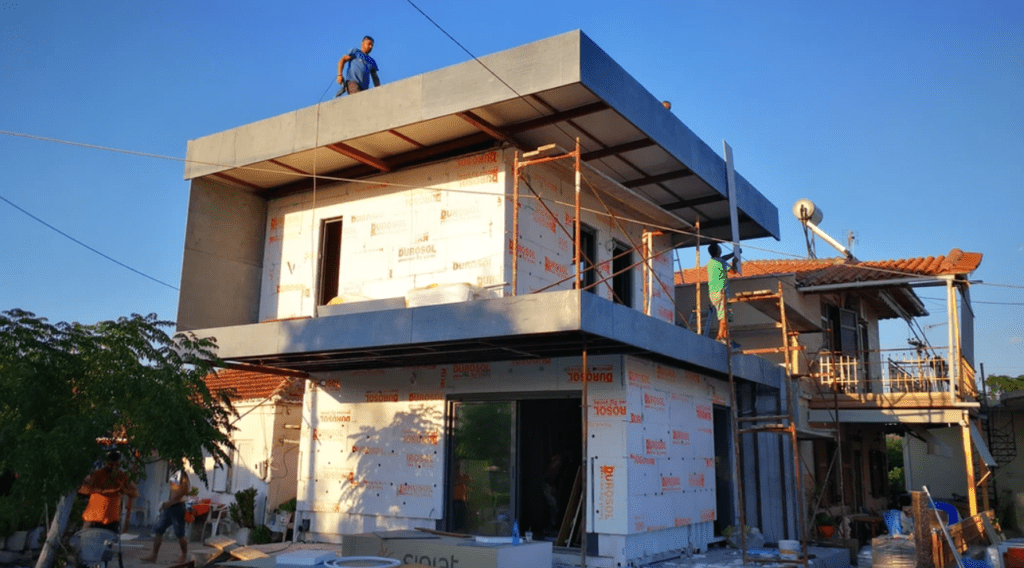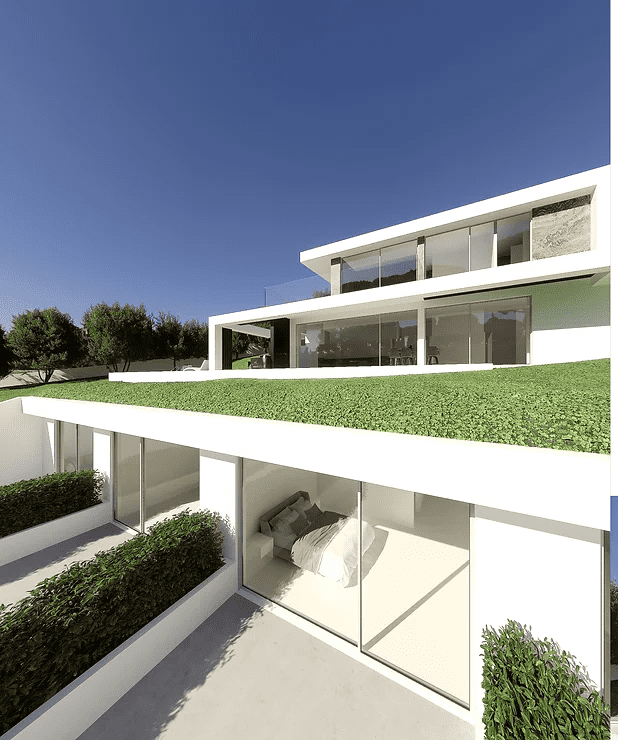 Houses Container
This manufacturer based in England can offer a diverse but compact range of living sizes in a container home. They also provide floor plans on the site for you to better visualize the space and feel of what you're buying.
You can opt for a single container of 28 square meters, that they picture fits a cozy vacation spot or bachelor's pad, three to five people camping or four people in an office setting. Two containers make 56 square meters that can comfortably fit two to four people in a home setting and boosts the occupancy for an office to 6 people. Three containers totaling to 84 square meters is now comparable to a proper house in terms of living area size. However, they also propose you can use their largest size for commercial establishments like a cafe, bar, shops by the marina and retail stores. Lastly, their four-container unit of 112 square meters is actually built as two stories! This can be a home for a big sized family, a commercial facility or mix.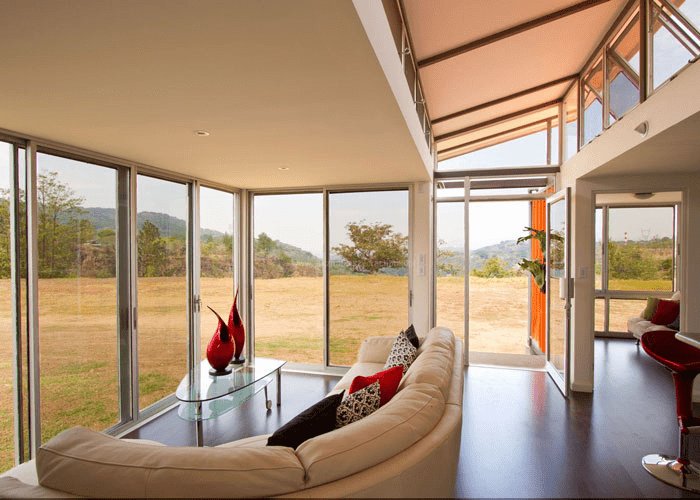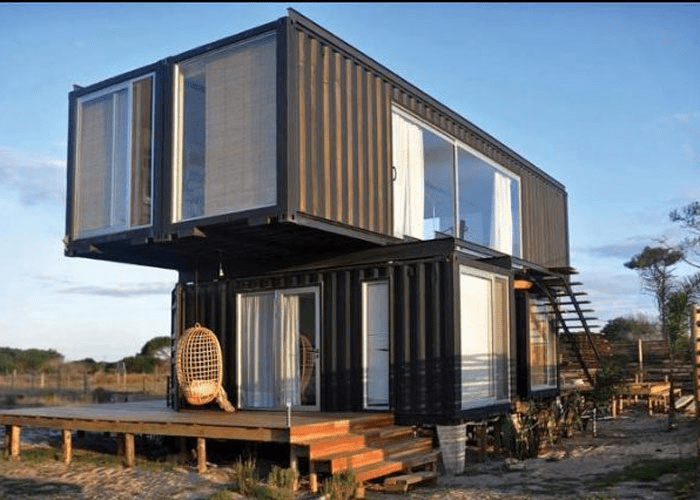 Sean Jordan Cabins
Also shipping throughout the U.K. and Ireland is Sean Jordan Cabins. They also specialize in accessory units while offering customization, units with an acoustic enclosure, canteens, offices, toilet blocks and shower/changing units. All fully equipped with electrical and heating.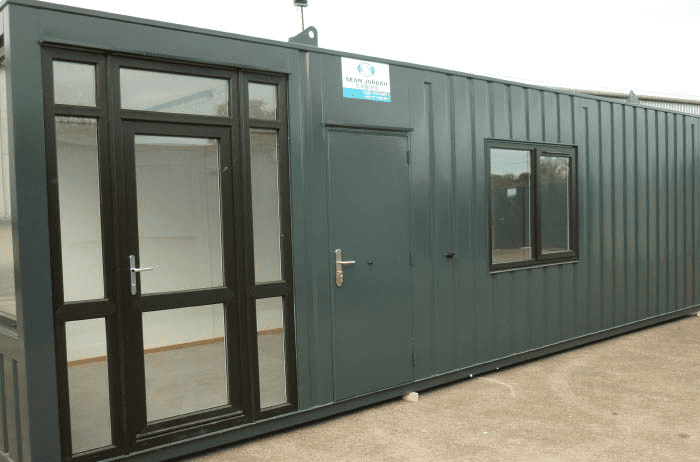 Tiny House Europe
This manufacturer provides great solutions in container architecture for tiny homes. You can choose to have solar panels or perforated panels installed, even exterior staircases and glass railing balconies! The Ukrainian based company also offers modular tiny homes, house kits and mobile homes on wheels. They also provide a customized building service! So you can design entirely from scratch with the advantage of their knowhow in modular and prefabricated housing.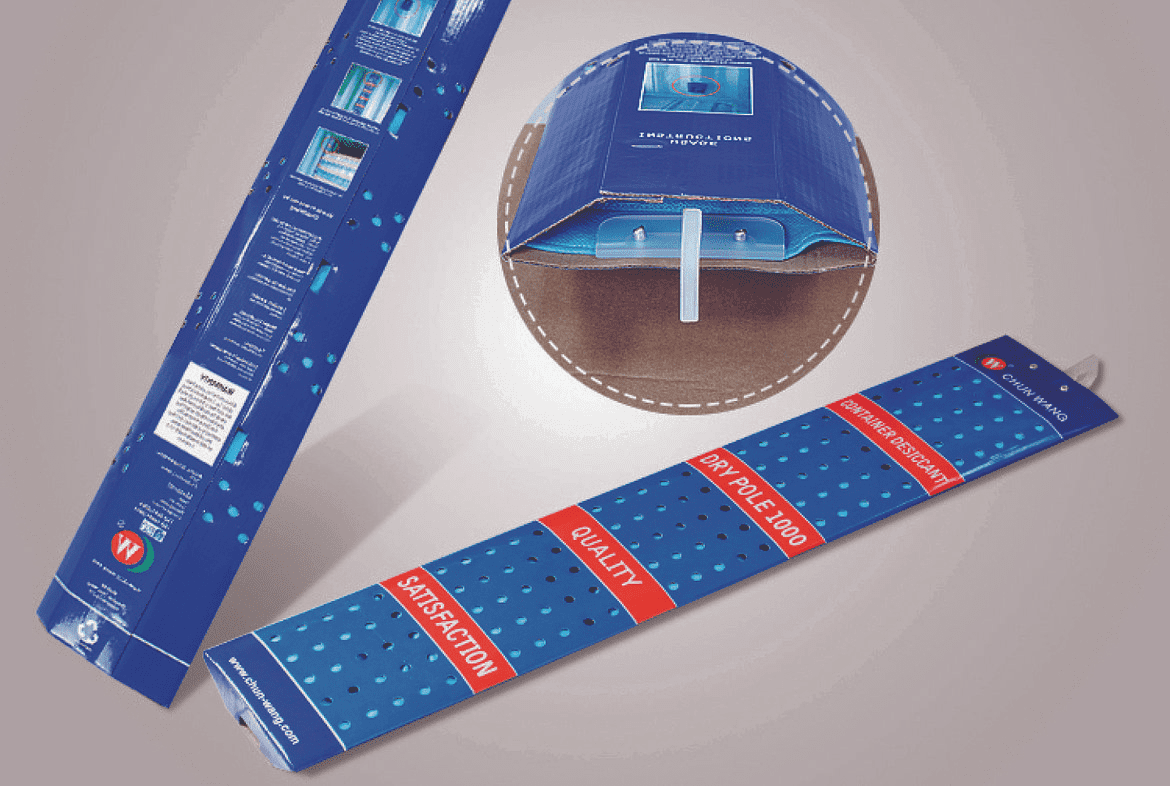 Beyond the List
Living in the United Kingdom? Here's a comprehensive list of more shipping container home manufacturers in the United Kingdom we didn't cover by iContainerHome.
For sure you'll find plenty more local manufacturers we didn't tackle here. You may even come across those that specialize in Modular Homes and might end up going with that instead.
Katus for example is a manufacturer that creates prefabricated wood structures. Behind this team is a tandem of architect and Passivhaus consultant (meaning they focus on the sustainability aspect of homes that utilize less energy or "passive technology".) So if say, a higher energy efficient home is a personal goal, this may be a better route.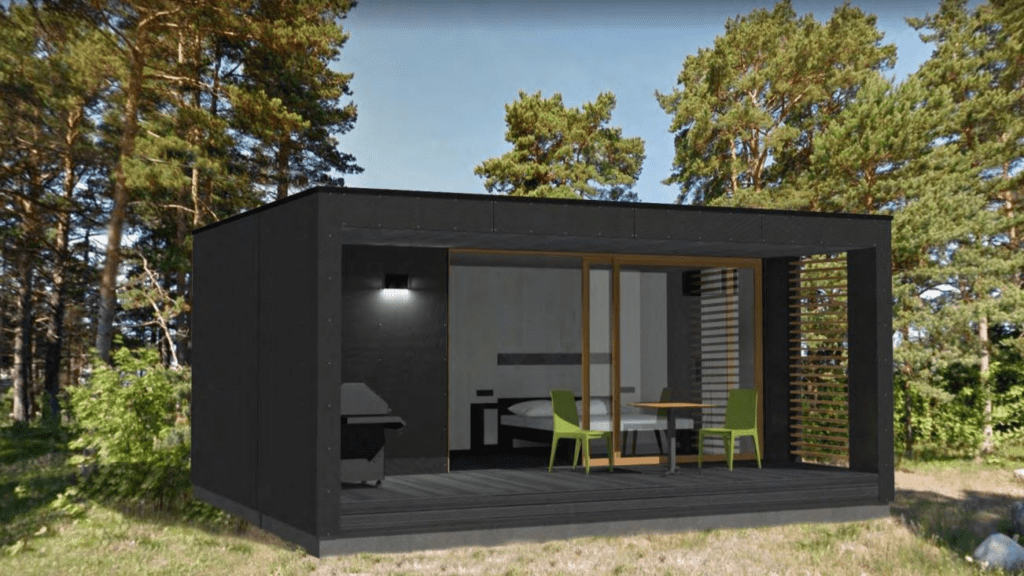 You aren't just limited to the container home manufacturers themselves. If you have a great vision with shipping containers (and have the budget for it), you can also look into architectural firms that have had experience working with container homes.  Use the list above as a guide of inspiration in what you can do with your shipping containers. You can even look to our list here on Where to Buy Shipping Containers in the United States for inspiration!
This also assures that your container home will be properly planned according to your needs, as well as the structure built to withstand your climate. Discover Containers gives a great overview on why to build a container home in certain European regions and gives a few notable container projects and architects that have worked with containers.
Again, shipping containers are a great resource for economical housing. However, we need to be smart in how we deal with their structure against our climate and personal needs.
References: