A shipping container may be classified as a building depending on one's local building code's rules and regulations. To each one's definition and rules, this may classify containers as a building, accessory building, or temporary structure. At present, the International Code Council (ICC) has approved containers to be integrated into the 2021 International Building Code (IBC) with a vote of 97%. However, until this is fully passed and adapted by all local planning offices, containers will still be subject to local laws.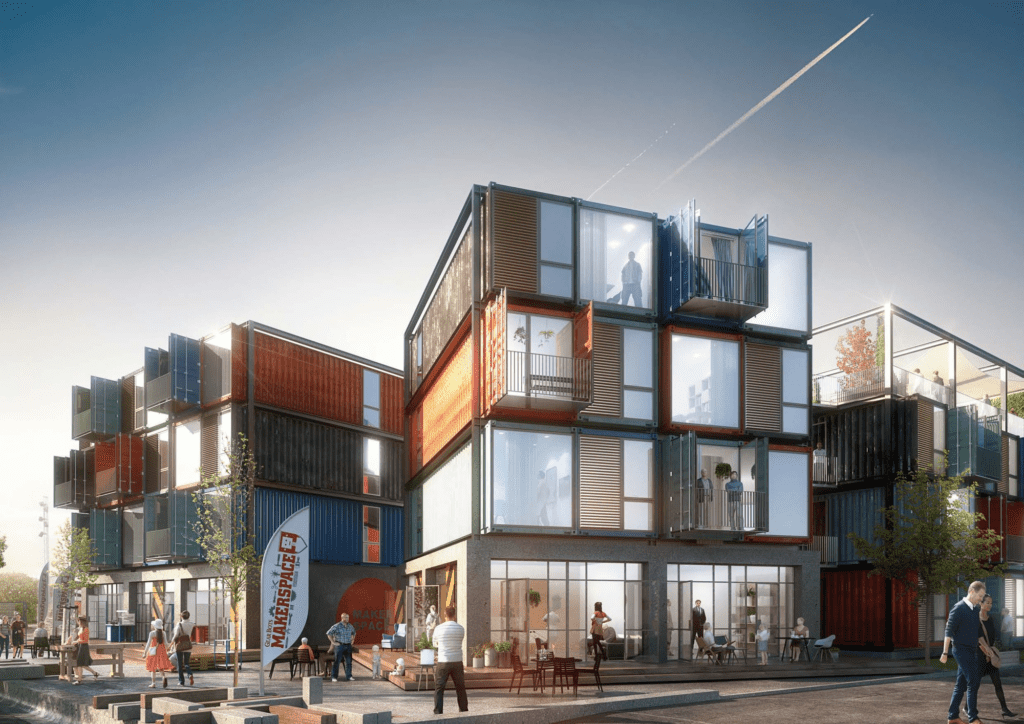 Shipping Containers as Buildings Today
Shipping container architecture is relatively a new building and construction type that has entered the industry. Therefore each country, state, or subdivision still has its own rules and regulations when it comes to classifying revamped shipping containers as buildings.
For the Ontario Building Code, a shipping container is classified as a building when it is meant for permanent use on a property and has an area of over ten square meters. Being a building it would then need a building permit. If the container's purpose is solely as a permanent storage space, it is classified as an Accessory building and will then adhere to the regulations for such. (1)
So find out how your site and locality view container homes and structures. Would it be considered a permanent building, an accessory building, or a temporary structure?
An accessory building is a detached structure, meaning it is not physically connected to the main building, and its use supplements the functions of the main and not as a human dwelling. 
A temporary structure on the other hand means the container will only stay on your property for a certain amount of time. These would be your garden sheds, bike storage, garage, home office, gym, studio, workshop, or lounging den. This is the case for most residential areas but it still highly pays to check your local planning office to be safe. In some cases, they would then be exempted from more planning permits. (2)
For the Ontario Building code that's a maximum of 30 days. Under this clause, only one shipping container is allowed per residential lot, with other restrictions to follow such as a minimum setback, height, and maximum length of six meters. These temporary structures in Ontario would still require a temporary use permit. (1)
Shipping Containers as Buildings In the Future
Here we're talking about a very near future not too distant, as the International Code Council (ICC) has already voted to include shipping container structures in the 2021 International Building Code (IBC). Once this has passed fully completed, shipping containers will be viewed as other building materials currently are. The permitting process for container buildings will be less difficult as your local officials will only need to refer to the IBC standards on container architecture.  The ICC will also generate guidelines for a more extensive explanation on permits for container buildings. Despite being intended for the 2021 Building Code, it will still take a few more years for local building authorities to align to the new code. (3)
The shipping container-based structures market will grow beyond single-unit applications like enclosures and ground level offices. (3)
Until this is fully released, shipping container buildings will still be treated as they are today, abiding by local codes, rules, and regulations. 
Currently, container structures with more of a mobile, temporary nature are easier to permit. These could be your offices on the ground floor or structures of a non-habitable use. (3)
Shipping containers already follow ISO standards in size. Having container structures integrated in the 2021 IBC will also allow their use for commercial purposes. You will find the rules on how to build with containers under the chapter, "special construction." (4)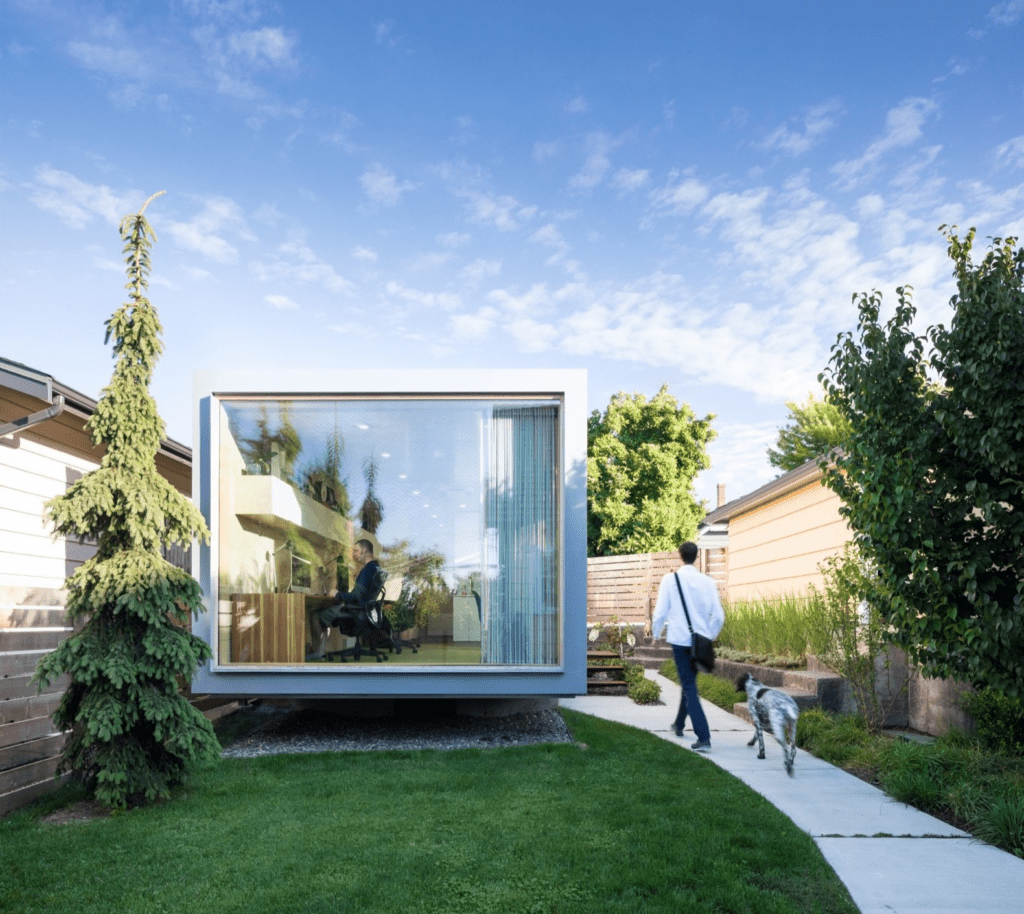 Do note however that just because shipping containers can be classified as buildings in the future international code, they will still have to abide by many existing building code laws. In order to get that building permit, your city building inspector will need to make sure your container is properly placed on site, adheres to structural safety, wind resistance, surface stability of the soil, and secure foundation systems. (5)
Beyond this, they will also make sure your building is not a fire trap, a.k.a., defying laws of the fire code. 
There are several factors to consider, say your subdivision has a certain look all buildings must follow, or your locality has certain views to nature they would like to protect. Know that a container can be "a building" if you give it enough care and attention to make it so.
References