Building a container home can take anywhere from a couple days, to weeks or months. This is completely dependent on your building size and complexity of design. The process will be quicker if most of the structure is built offsite and in the factory (or prefabricated). Know that besides the home itself, building permits need to be applied for and approved. Your site also needs to be graded, foundations laid and utilities set, which also take up time.
An Overview on Construction Time for Container Homes
Working with a container means having a lot of existing structure. Therefore, container homes are almost twice as fast to build than your traditional stick built home, saving you time, money and worry. (1)
Building a container home can take anywhere from a couple of days to several weeks. This all depends on the complexity of your site and design.
For those who want to live their Tiny Home dream, this is a great, speedy option for that. Simpler designs can take 4-10 weeks, which is fast for brand new homes. For more complicated, customized designs this can range anywhere from 8 to 12 weeks. (2)
A highly complex design can also take a couple months, as these might also include permitting as well as regular construction delays with materials and labor (especially if you're having things custom made). (3)
If you want the home built really fast, opt for home manufacturers that will build most of the homes in the factory. These are also called "prefabricated" homes, as most of the structure will be built offsite.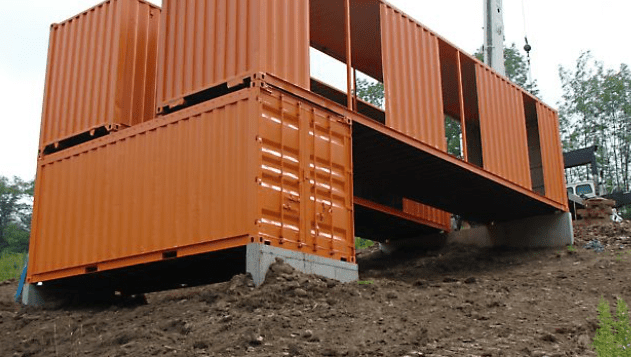 Breaking Down the Timeline to Build Container Homes
Know the step by step process of what goes behind planning a home. If the home is planned properly, some of these stages can even overlap to save time. Get your building professionals involved like architects or consult home manufacturers. What's important is knowing all that needs to be done.
Planning the project can take around 6 weeks
This includes your cost budgeting, preliminary designs for your dream home and perhaps even choosing the materials. This stage also includes gathering information about your local code regulations on what is allowed or required additionally in terms of a container home. Remember, some areas still won't deem a container home as residential. More on whether you can place your container home on your land here. (4)
Finalizing your home design and having it for building code approval will take another 9 to 12 weeks
This stage is about taking those concepts and ideas and turning them into working drawings and documents to make reality. It involves obtaining the necessary building permits from your local government. It also includes bringing in other building professionals such as your engineers and general contractor for construction.  (4)
Site preparation can take 4 to 7 weeks.
When everything is set and ready to go, your site will be prepped, cleared and graded for your foundations to be laid. This includes all excavation, cleaning and drainage of the site, as well as setting in your utilities for your home to tap into upon delivery.
Placement and modification
Once this is ready, allot around 3 to 9 weeks for your placement and modification of the container home. If most of the home was built offsite, this should be quicker. This includes placing the container and attaching it to your foundation system, installing your siding, doors and windows, hooking up to the utilities, any interior framing and insulation.
Finishing touches for final turnover
After settling all that in and modifying the home to your liking, the finishing touches for final turnover and occupancy can take between 2 to 13 weeks. Installing your drywalls and additional insulation goes in here. This also involves installation of finishes like your floors, painting the walls, any exterior cladding or landscaping for the garden. Installation of appliances like your HVAC also goes in this stage. Lastly, building officials need to do a final walk through for approval. (4)
Of course, you as the homeowner has to give the final approval for turnover. So make sure the house is cleaned up and finished to your liking as planned. Otherwise, saving all that time and money initially may come back to you tenfold if rushed!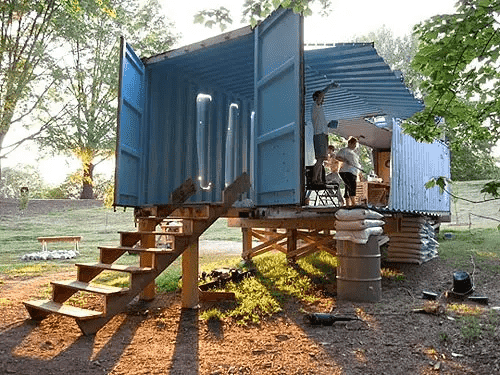 References: