Container homes may likely need planning permission if they exceed a certain floor area, and are meant to be inhabited for a long time. Container structures of a temporary nature like accessory buildings are usually exempted from planning permission. Note that container homes are still subject to laws that apply to all buildings regardless of building material such as needing planning permission in a change of land use, or location in major road areas such as highways and junctions. Always consult your local planning authority on whether you need planning permission and your building professionals on how to obtain permit approval for your structure.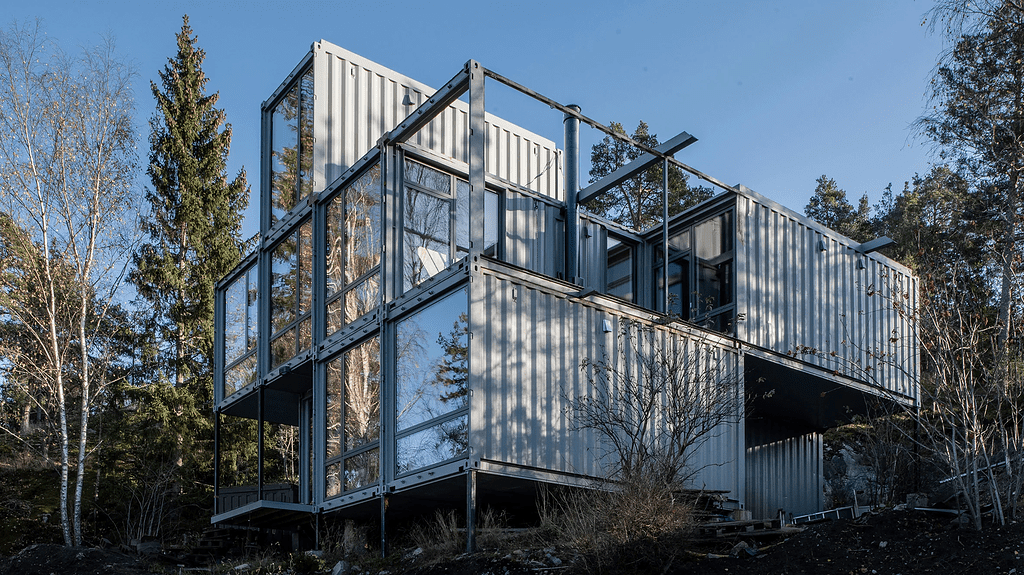 When You May Not Need a Permit
Small Building Footprint
Typically, building codes do not require you to sign up for a permit if the floor area is small. For some countries, if the building area is up to 25 square meters (or 270 square feet) with a maximum height of three meters, it does not need a building permit. Therefore, area wise, a singular 20-foot container might not need a permit! Of course, this may have other requirements such as what its purpose or function is, the required setbacks, or permitted locations.  (1)
Building Function
For some building officials, like in the United Kingdom, if the structure is not permanent, it does not need planning permission. Some locations do not require container homes to have foundations, meaning they are not permanently attached to the ground. However, if the container home is intended to be inhabited for a long period of time (again, this time frame is dependent on your local authority), it cannot be considered temporary. The mobile, modular nature of containers is great for temporary housing or pop-up retail structures that can revive brownfield plots of land (basically all functions of a temporary nature). Do note that this definition of permanency varies per locality within a country. (2, 3)
To be sure, consult your local planning authority, tell them your site location, the size of the container, and its planned use. Usually, if it acts as an accessory building like a home office, gym, tools shed, or workshop to the main home in your garden may be permitted. Take note there are still some exceptions to this exemption, like if your piece of land is within an "Area of Outstanding Natural Beauty" or covers over 50% of your property. These are all dependent on how your local planning authority defines them. (2, 3)
When You Need Planning Permission
Besides exceeding the allowable floor area and having your container listed for permanent use, if you plan to change the land use, this will need planning permission. For example, your current plot of land is designated as agricultural or industrial and you'd like to convert it into residential use. This rule applies to all building types and structures regardless of whether container home or traditionally built. Your local planning authority can best advise on how to go about this as well. (2)
Your container home will definitely need planning permission if it is located along a highway or road junction, or intersection, and if it is being used as an extension of your home structure.
"In some areas, it can be difficult to obtain planning permission for any kind of building, such as:
Areas of Outstanding Natural Beauty (AONB)
National Parks
UNESCO World Heritage Sites
Norfolk Broads
In the curtilage of a Listed Building
(2)"
Current Regulations and Key Points
In the likely case that you do need planning permission, make sure your container home is compliant with the building code, fire code, and other regulations your area requires. Purchasing your container home from accredited manufacturers will ensure these requirements are met. If you're doing it yourself, be sure to consult your building professionals.
To be absolutely certain and not waste your money or time, consult your local planning office once you have the design at hand. Here you can easily find out how they deal with container homes, what regulations they have on them, or if they are not permitted at all. Should your property be located outside your city zoning's laws, it's still best practice to have them take a look at your plans for optimal safety and confirmation that you aren't located within their jurisdiction. (4)
Another very important factor to note is to not change the design of your container home once it has been approved. If your local planning office has approved your home design, any deviation from this can cause a loss of their approval, loss in time, and money. This is because changes in container homes can lead to a structural hazard that they would not want to overlook. (4)
Need more information? For further reading, check out our piece on, Can I Put a Container Home on My Land? – prefabie.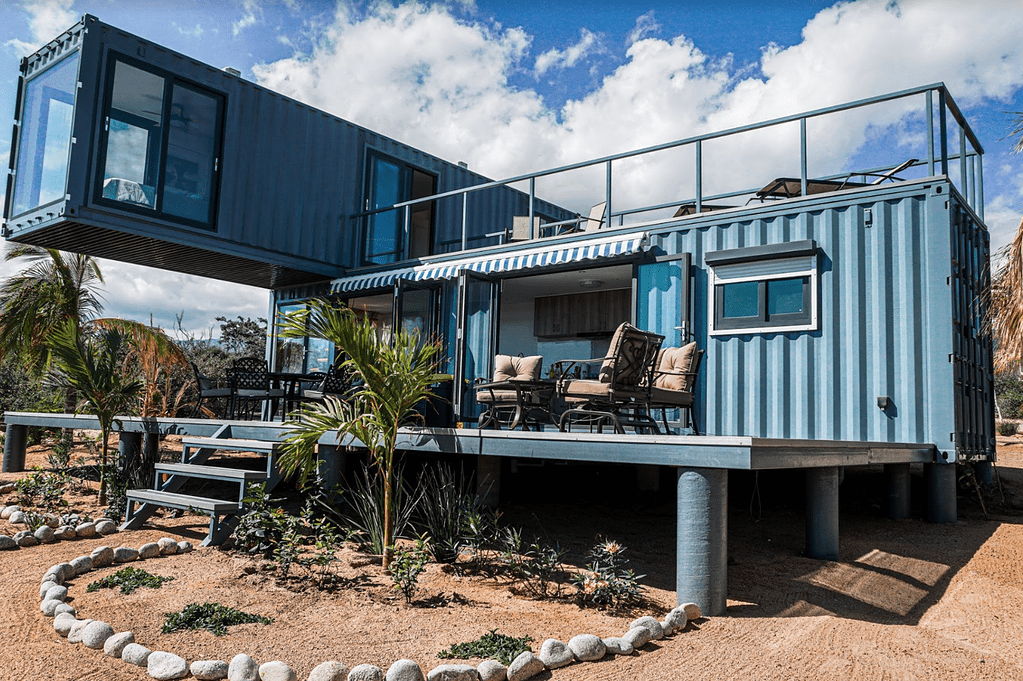 References