Manufactured home companies do offer customization. This can range from altering your wall colors, cabinet finishes and sink fixtures to altering the entire floor plan. One can change the exterior color or siding finish, as well as the interior colors. It can also involve combining a floor plan with another model's exterior facade. Some changes may come complimentary while others are considered a premium upgrade. You can opt to add a whole new room, upgrade your fixtures and appliances or add in premium features like a jet bathtub.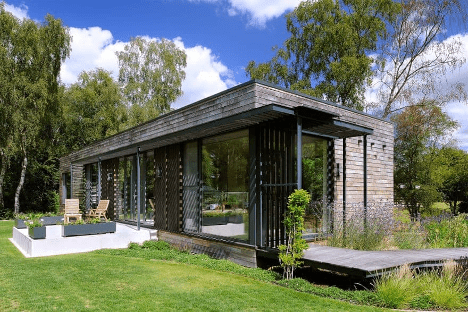 Often, home centers (or manufacturers) have in house professional designers to help alter their existing floor plans to meet your needs while still fitting to building regulations. Based on your location, maybe not all of their 100 to 500+ manufactured home models will be suitable to your climate or have the option to be customizable. (1)
After choosing a design from their catalog and applying your desired changes, the design will still undergo review with your local government's zoning office. This is to see if it still complies with the site's building regulations.
The main disadvantages from customizing your own manufactured home is a higher price, longer turnover from design changes and government approval as well as a lower resale value. (That last one is an overarching statement, speculative and relative to the changes made.) (2)
It won't have the speedy manufactured home delivery having to go through design revisions and sourcing your desired home features should they be out of stock. What also takes long is re-doing government permits or revisiting the rules of your home park management. In general, customized homes tend to decrease in value whether site built or manufactured, being so catered to the owner's needs. (1)
However, if approached sustainably and smartly, this can actually boost your resale value and put your home at an advantage from other homes in the market.
Say your facade colors are unique, the siding was upgraded to a waterproofing material, it has a larger porch or even a 2nd story! Yes, manufactured homes can have those.(LINK)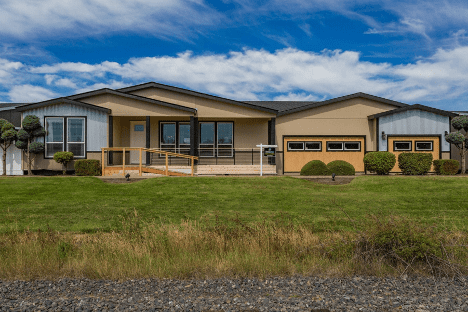 Remember that before it's viewed as something on the market, first and foremost it should still be your dream home. Here we'll run down the customizable features with a side note on how this can be marketed in the future:
Custom Floor Plan: Larger kitchen or living room, repositioned bedrooms or room dividers. If your room dividers are made with drywall, these can easily be knocked down into a large open plan should the next homeowner prefer. You can also market the extra room as a multi-purpose function whether home office/gym, guest or baby room.
Upgraded finishes: Stainless steel fixtures or premium countertop materials. These upgrades can be easier to clean and maintain. They can last longer or are sourced more sustainably like an engineered quartz countertop is more scratch and stain proof while being eco-friendly.
Premium Features: A fireplace, surround sound system, jet tub/rain shower. These just speak for themselves. Make sure you get a good return of investment on you using and enjoying them yourself and have the warranty on hand.
Energy Efficient Features: Water saving fixtures, solar panels, energy saving appliances, airtight windows and doors. These will give you and your future buyer great cost savings on your electricity bill. These also help in the longevity of the home.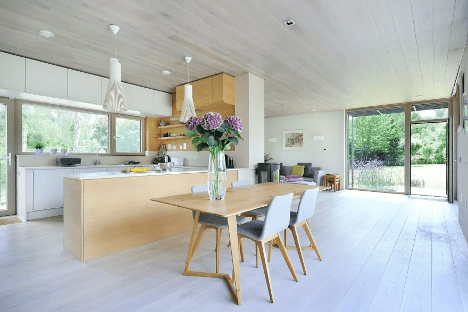 Compare the different customization options home design centers will offer. Oak Creek Homes can give you a varied range of styles, from traditional, to modern, to farmhouse and coastal look. Use Clayton Homes' customization list to get an idea of the extent of what these home centers can offer you: (3, 4)
coffered ceilings
Extra storage
bench and built-in seating
patio doors
kitchen island
Additional kitchen cabinets
upgraded refrigerators
designer vent hoods
coffee bars
brushed chrome faucets
granite countertops
Stainless steel appliances
double sink vanities
rainfall shower heads
Drop in soaker tub
basement stairwells
tile showers
banquettes
upgraded cabinet hardware
upgraded front doors
decorative exterior accents
dishwashers
washer and dryer
This also includes giving a variety of kitchen and utility room layouts, all depending on the total price range, budget, as well as the home site's location.
Meanwhile, Factory Direct Homes boasts giving you custom homes ranging from 360 square feet to over 3,000 square feet.  (5)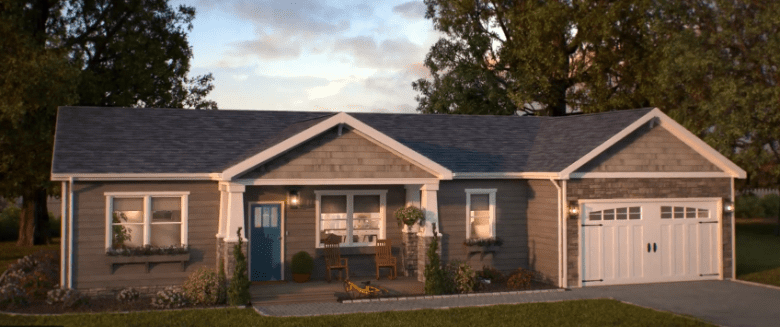 It's easy to get caught up in the luxury of all those additions, but know they won't give you any returns if they're just nice to haves you don't end up using yourself. (6)
Do a physical walk through the model homes' showrooms to get a feel of the space, finishes and features. Go through your current living setup, list and know what you can't live without before approaching and inquiring at any home center.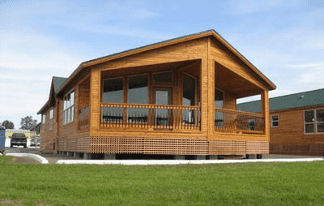 Some useful nice to haves that should give you good returns: (5)
Gourmet Kitchen: Spacious countertops, scratch proof and stain resistant, lots of storage space and pantry, a kitchen island fit for a chef or family dining nook — the kitchen is one central space worth investing in.
Luxury Bathroom: A double sink, walk-in closet, double shower head, a comfortable and luxurious bathroom are definitely features several people want.
Spacious Porch: Do you enjoy taking your morning coffee outside? Or love hosting a family bbq? This might be worth the upgrade. In the pandemic, it was even seen as an important transition space for deliveries or a safe space to meet others outside.
* Fireplace: If living in a cold climate, you can choose to have a wood burning, gas or electric set up with either a modern or traditional look.
My final take from this is to carefully cross reference your daily habits and routines to see what customizable features work best for you. And if you're on a budget? Maybe find the floor plan and home model closest to your needs and make small tweaks from there.
Perhaps you can ask for a structural body that will be able to carry your future plans like a future second floor! There are ways to remodel your manufactured home!(LINK)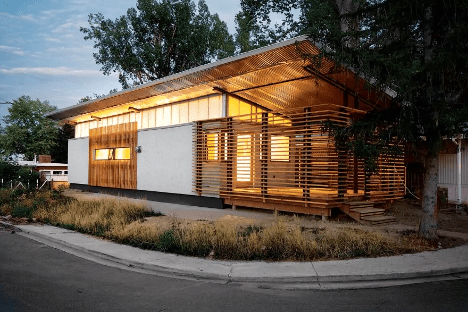 References: