Shipping container homes are more rodent-proof than traditional, stick-built homes due to their required elevation off the ground and are made of corten steel. Metal in general is more difficult for rats to penetrate and chew than wood. However, rodents are able to penetrate homes once any gaps or damaged areas are present that they can tear at and enter. Therefore, be mindful of any potential gaps and structurally damaged areas that can weaken the structure and become an entry point for rodents.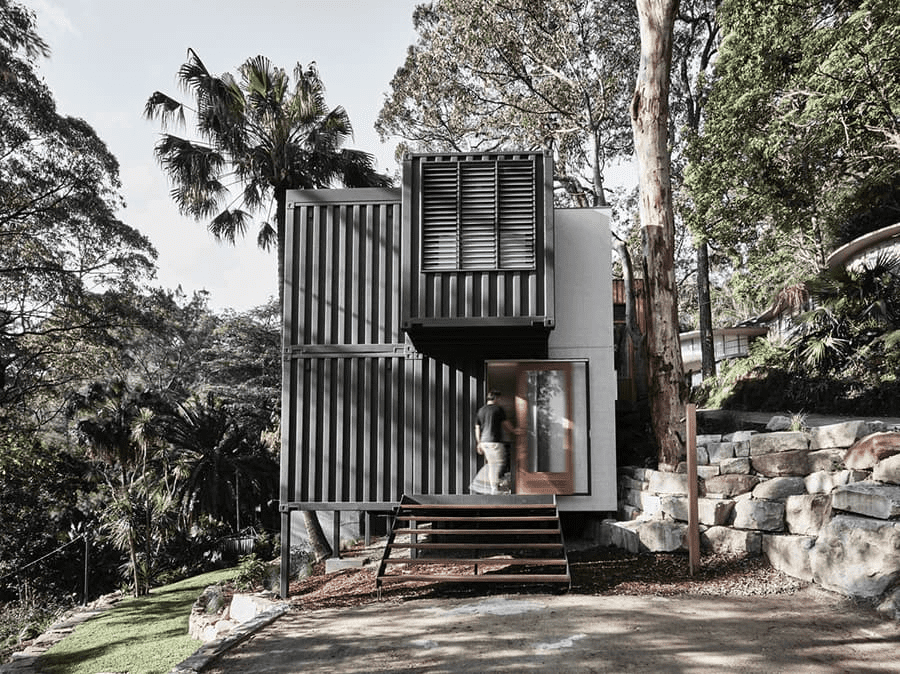 Shipping Containers Being "Pest Proof"
The simpler answer would be yes, they are. However, there are several layers that go behind this, quite literally. Especially more than traditional homes, container homes have a better chance of being vermin and pest proof due to their need for elevation off the ground  (to protect from moisture damage) and the structure itself being made of metal. 
Rodents would have to climb, then chew through paint, corrugated metal, and marine plywood to finally enter your home. A more costly, but full proof solution will be adding a steel plate floor as an additional layer. (1)
Shipping containers were built to be vermin and rodent-proof to carry goods overseas and ensure nothing gets in to ruin those products. However, turning shipping containers into container homes requires stripping some of these pest barriers due to their high toxicity, which will also be harmful to people.
People are often concerned about the toxicity of container homes. Shipping containers pose health problems due to the harsh chemicals in the paints used, and the pesticides used on the wooden floors to keep pests away. (2)
So the full proof layer that manufacturers have made to keep pests away, is also what we strip off to keep our container homes healthy.
Therefore, do note that it is not apples to apples when people say "shipping containers are rodent and pest proof" and "container homes are rodent and pest proof". This is why we initially state here that, container homes will however have a better chance than traditional stick-built homes. 
How Rodents are with Metal Structures
Rats cannot penetrate most metal sheets on their own. Metals' smooth nature makes it more difficult for rats to climb and chew through. However, rodents are experts at finding any hole or crack as an entry point. Since homes need vents, doors, and windows, these are potential areas for holes or loose gaps left after construction that your pests will find. (3)
So be mindful that any time you cut through your container to add in some wood flooring, insulation, skylight, and the like, make absolutely sure that these are all sealed tight! Weathering steel is the primary material of shipping containers, which is more resilient than most metals. Therefore, rodents cannot get through this metal unless some damage and breakage have happened. (3)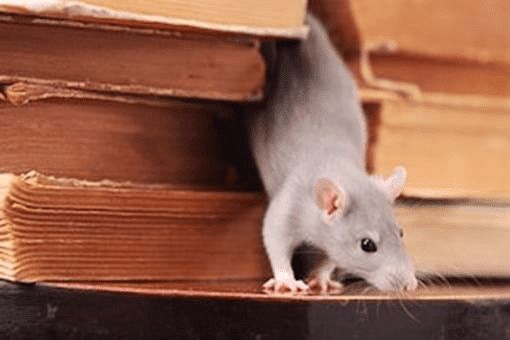 When in the construction phase of your container home, ensure all gaps are tightly sealed and that any damaged parts are strengthened. Shipping containers are made of several compact layers that make it difficult for rats to chew through. A few more materials rats cannot chew are glass, door sweeps, thick plastic, and window screens. (3)
Do note that not all metals are impervious to rodents. Artificial metals that are thinner like aluminum metal sheets in particular are easier for them to chew and claw out to eventually tear out a hole.
Shipping containers are made of weathering steel, typically a 14 gauge corrugated metal sheet with a thickness of .075 inches. These steel sheets are welded to form the container, therefore the corners and edges can start to loosen or crack over time.  (3)
Final Gaps to Fill In
Take full advantage of the construction process of your shipping containers. There is a big chance that some edges will loosen and some areas weaken, due to its heavy use in the transportation of cargo for years before its use as a home for you. In renovating your container into a home, take the time to invest in reinforcing these vulnerable parts so that it doesn't become a potential entry point for rodents. 
You also don't want to retain those pest-proof floors as they will pose as a hazard and health risk to you. Find alternative, natural solutions that will ward off pests, say a certain scent they don't like, but will not be hazardous to you.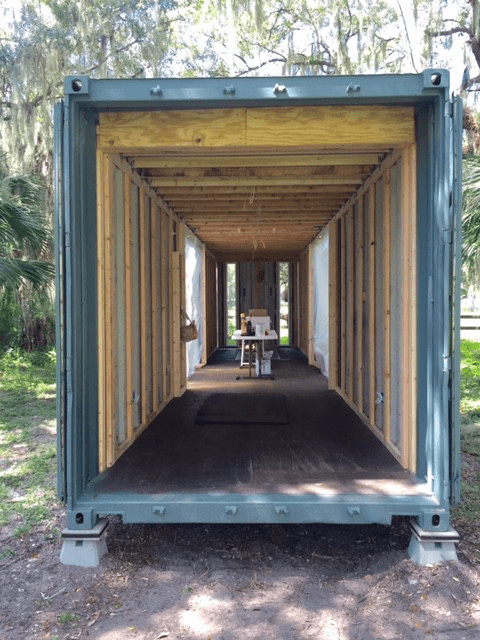 References