Shipping containers can be added to a home either as an extension attached directly to the existing structure or as a freestanding structure. One must consider the structural weight it adds to the home and if there is sufficient land space for the addition. Ensure that the building permits are secured, foundation systems are set and the containers themselves are properly insulated, treated, and planned to receive the utility hookups. Shipping containers are preferred for their affordability and speed of delivery.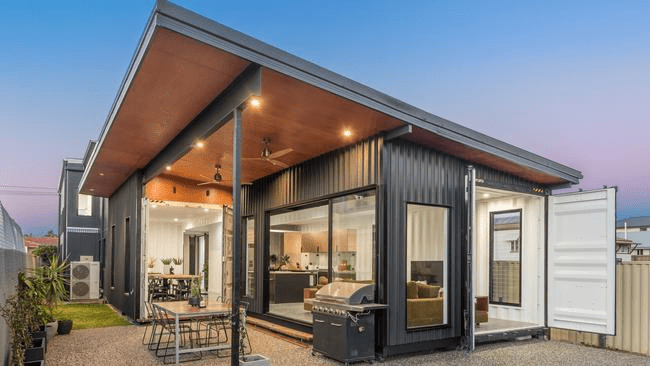 Maybe it's time for that home office/gym, or to give the kids a playroom, or art studio. Perhaps you'd like to add a man cave, tools shed, game room, wine cellar, or library? The container can also be more utilitarian in nature like an extension of spaces within your existing home, say for a kitchen. Or it can serve as a separate entity in being a guest house. Either way, this will more likely boost the value of your property.
Why Choose Shipping Containers for your Extension?
The possibilities for a container home extension are endless! And seeing as shipping containers are cheaper and quicker to have ready on site, homeowners can really get creative with it. Shipping containers are delivered to your site 60-70% complete. This makes for an immediate move-in and use of those extra spaces! (1)
Their natural build of corten steel automatically makes these heavy-duty, rust, and fire-resistant structures. What's more is that container homes are easy to install, consisting of drywall panels you just put in place. If you're not too keen on the corrugated look of the container, you can get creative with its cladding, giving it a whole new look.  (1)
Another benefit of opting for shipping containers for your home extension is the fact that they are portable. Should you ever need to move this module, it can be detached from its foundations, forklifted or craned, and wheeled out. (2)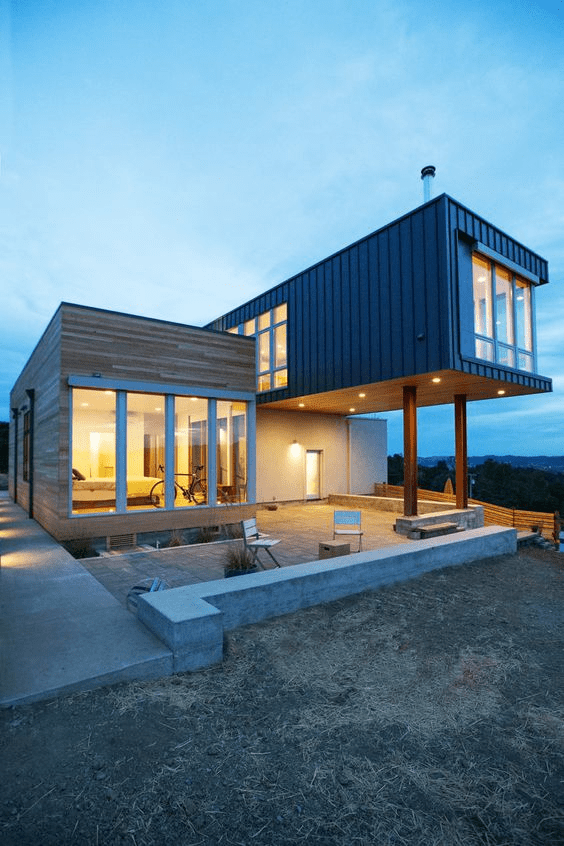 Time-wise, it's the more economical option, seeing as you can have your unit built and assembled in the factory while they lay and set concrete foundations on site. Just be sure you're also monitoring the timeline needed for your permits as this varies per city and country! (2)
After the necessary preparations, you can go ahead and design your door and window openings, plan then hook up your utilities needed whether electricity, plumbing, or HVAC.
If you're in the United States, you can check out Container Home Kits like that of architectural firm LOT-EK or Architect Adam Kalkin's The Quik House. If you're residing outside of the U.S., perhaps you can ask your local container manufacturers if they provide this service. (2)
Check out our Where to buy Shipping Container Homes for the U.S.A.. and Europe!
Fundamental Requirements and Structural Checking of Containers
Before proceeding to purchasing a container and planning your extension, first make sure you have enough land space for your container. Or, if you'll be directly attaching it to your home, also ensure your home can structurally carry and support the container. (3)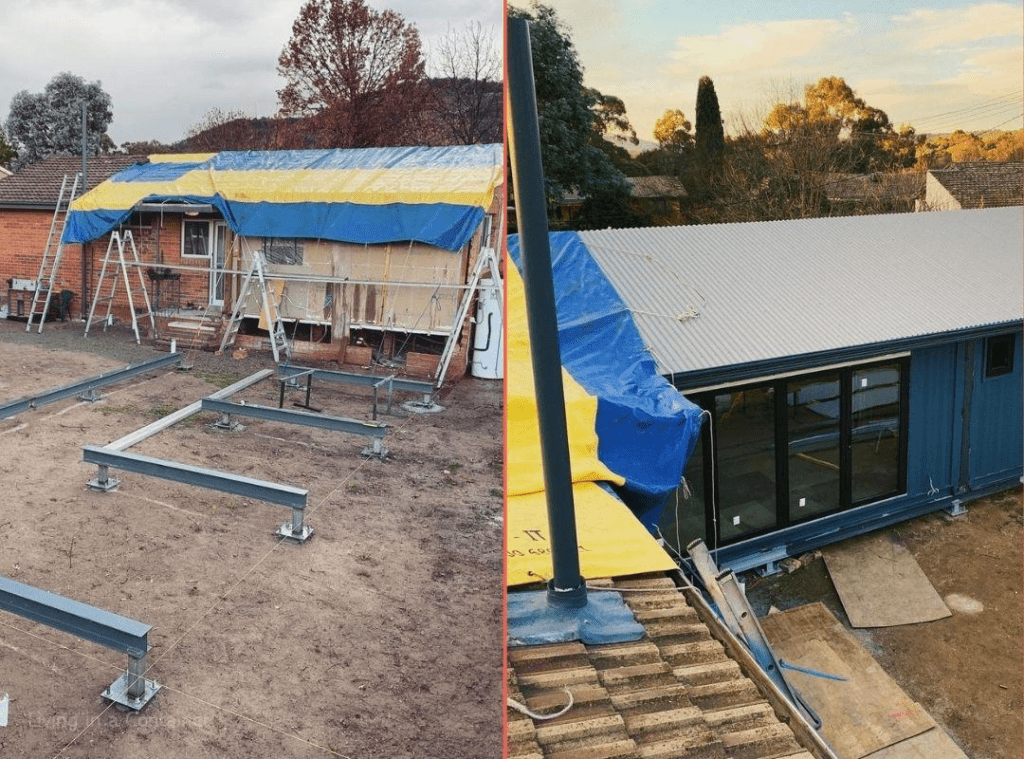 Note that this will still entail a lot of debris and demolition. This may also mean re-planning and structurally reinforcing or installing new parts of your existing home depending on what you knock down. For example, your roof shape might change and need to adapt or be altered completely. For these purposes, always consult your local building professionals. (2)
An alternative and lighter solution to reduce the construction work would be using a covered walkway to connect your existing home to the new addition. This also ensures you can still use your home freely without interruption while the extension is being built. 
The next step would be making sure the container was properly treated and insulated all around, to ensure its water tightness and non-toxicity makes for great living conditions throughout the year. Insulation is the most important in making indoor temperatures comfortable. If using spray foam insulation, this can also help lessen noise and help protect the structure from moisture damage.
So in short, yes! You can add a shipping container to your home. 
You just have to check the permit, sizing, structural requirements, and utilities as you would any other addition. Thankfully, if you explore our site on Shipping Container Homes, we have those factors covered for you as well!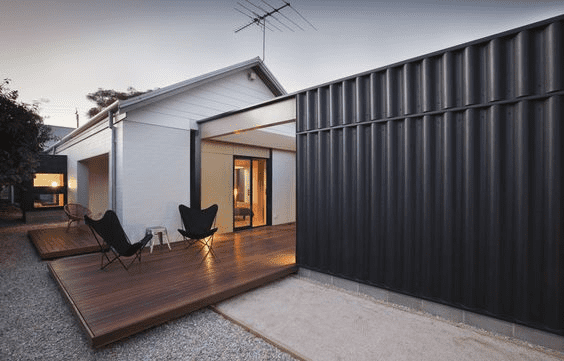 Not sure what you need for your container extension? Lion Containers lists what most of their customers request for their container homes: (4)
The new containers are fully lined and insulated with 15mm MDF and rockwool insulation. 
Six Kirncroft Anti-Vandal double glazed sliding windows are fitted with or without security shutters.
A front and back Kirncroft Anti-Vandal personnel door is installed.
We install a vinyl floor covering throughout though many of our customers alter this in the living areas.
Strip lights, double sockets and basic wall heaters are installed throughout and an MCB board to suit.
We install a toilet, shower, sink and waterproof lining into the bathroom area.
We install a sink, taps and worktop into the kitchen area.
Stud walling is installed to separate the bathroom and bedroom and the living areas from the same.
References