Several home centers now carry five bedroom manufactured home units. One can choose from a one or two story layout, usually ranging in area from 1,600 to over 3,000 square feet. They often come with two to three bathrooms and are customizable homes. Additional rooms or bathrooms can even be added on top of the five bedroom model.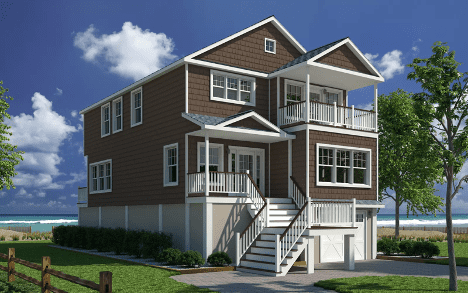 Increasingly, manufactured homes are bringing themselves to par with on site stick built homes. As their industry and demand grows, there's almost nothing a manufactured home can't offer you. There are definitely a lot of two story manufactured homes coming out, a lot of which are offering five bedrooms. Despite being huge masses of homes, they still provide you more space for money in value compared to traditionally site built homes. (1)
If you have a big family and need the space, why should manufactured homes not be an option for you?
What's great is a lot of these home layouts are customizable whether converting a bedroom into an office, spa bath, spacious walk-in closet or opening up the floor plan for roomier living spaces.
Want to keep it compact and efficient? Skyline Homes has a one story, five bedroom unit at 1,813 square meters, that gives ample space, enough for everything you need.(1)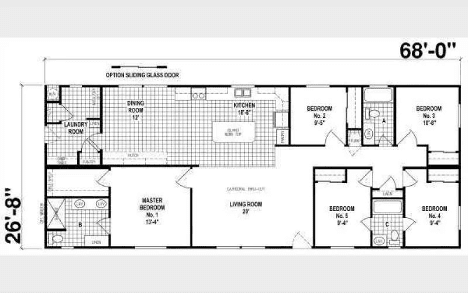 Hawks Homes carries three models for five bedroom homes.(2)
Jacobsen Homes has two models with double wides at 2,085 square feet and even triple wides going up to 2,720 square feet! Being in the higher price range, their five bedroom homes already come with "luxury customizations and upgrade options." (3)
Clayton Homes has five models, some with a four seater breakfast bar and built-in hallway desk for a built-in study. They also provide a great option for an additional bathroom, as most five bedroom homes only come with 2 to 3.5 bathrooms. The areas range from 2,040 square feet to 2,280 square feet. Depending on your personal preference, two or four of the bedrooms can even have their own wing.(4)
Champion Homes has four models of five bedroom homes with 3 to 3.5 bathrooms, ranging in area from 1,643 to 3,144 square feet. If you want to live large for a good value, this may be the way to go. (5)
Not only does it have 5 bedrooms, it also has two kitchens, its own family room and study room!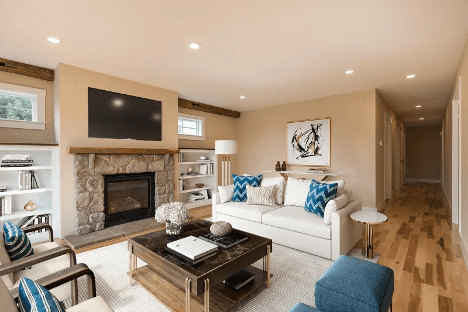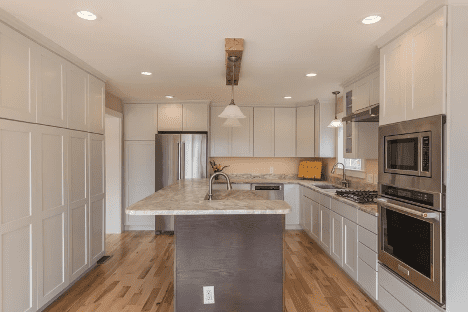 As we can clearly see,the major players of manufactured homes already have a few five bedroom models out there. The market for manufactured homes is going up and companies are doing what they can to compete with site built homes.
If you don't like what's out there in the market? Go for a customized plan!
References: